I've always wanted to try making sweet potato pie, but somehow haven't gotten around to it until last night.  I had purchased the sweet potatoes for another recipe that I decided not to make, and had a (yes, Pillsbury) pie crust in the fridge that needed to get used up…  So I went online and scoured through recipe after recipe.  So many called for exorbitant amounts of butter, heavy cream, and then finally I found Emeril's Sweet Potato Pie recipe.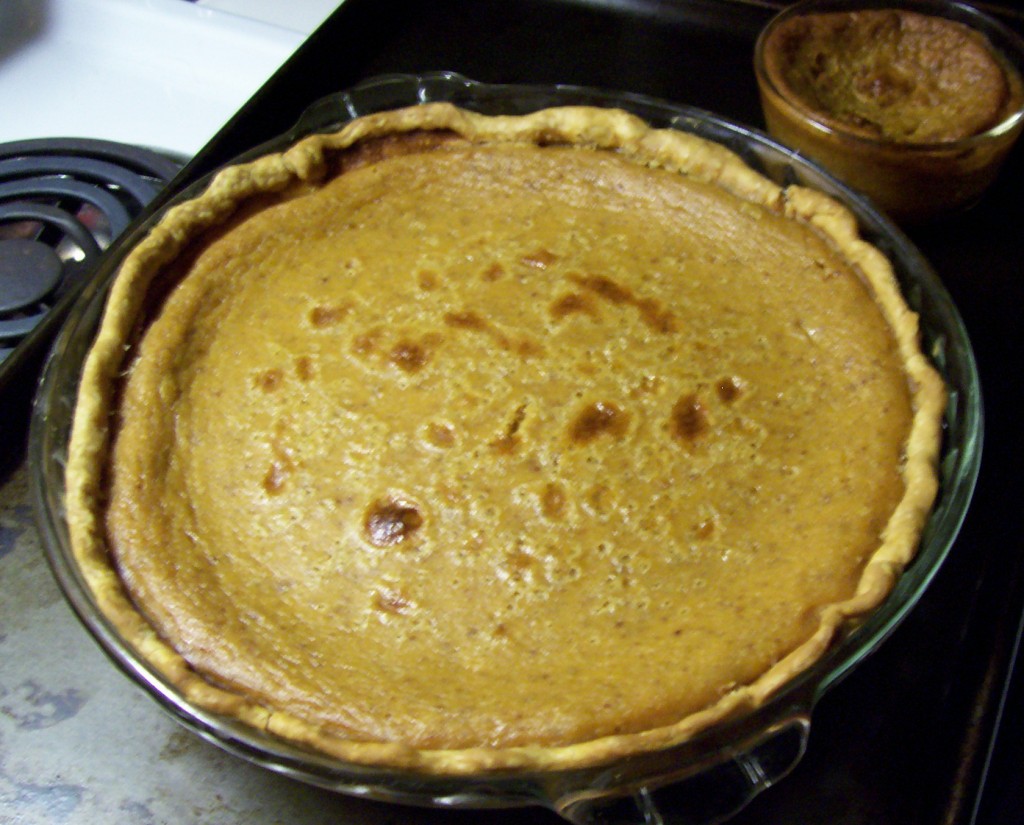 Usually when I try a recipe for the first time, I follow it exactly.  This time around, I broke that rule, and made a couple of changes.  First, I didn't want to use (or have to go out and buy) heavy cream, so I substituted one can of evaporated milk.  Secondly, I didn't want to have to puree the sweet potato by mashing it by hand, or through a seive, so I used the food processor, and poured in a little of the evaporated milk to help it along.
Another change I made was to use 2 whole eggs, and 4 egg whites (leftover from another recipe).  These were medium sized eggs, so I figured the volume of total egg would be close.  The final change was to add about a teaspoon of pure vanilla extract to the pie mixture when adding the spices.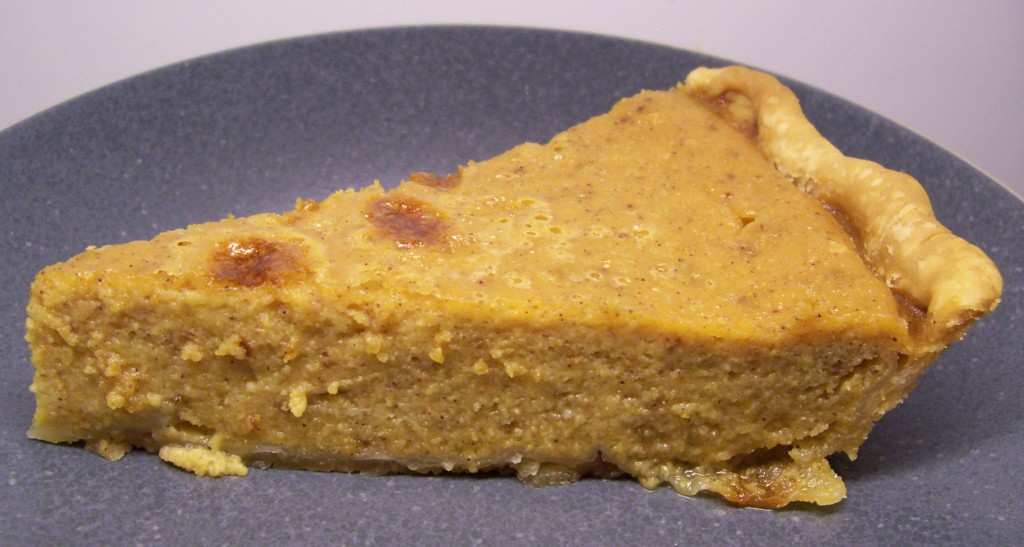 We were very pleased with the texture and flavor of this pie–just sweet enough, with just the right amount of maple flavor and spice.  This is definitely my new favorite pie recipe!