This is another basically good-for-you ice cream made with no heavy cream.  A little chocolate syrup or hot fudge helps make it seem like the real deal, but it's good on its own as well.  When it comes out of the ice cream maker's canister, its consistency is similar to a very thick milkshake, but after about 12 hours in the freezer it has a texture similar to sorbet or light store bought ice cream.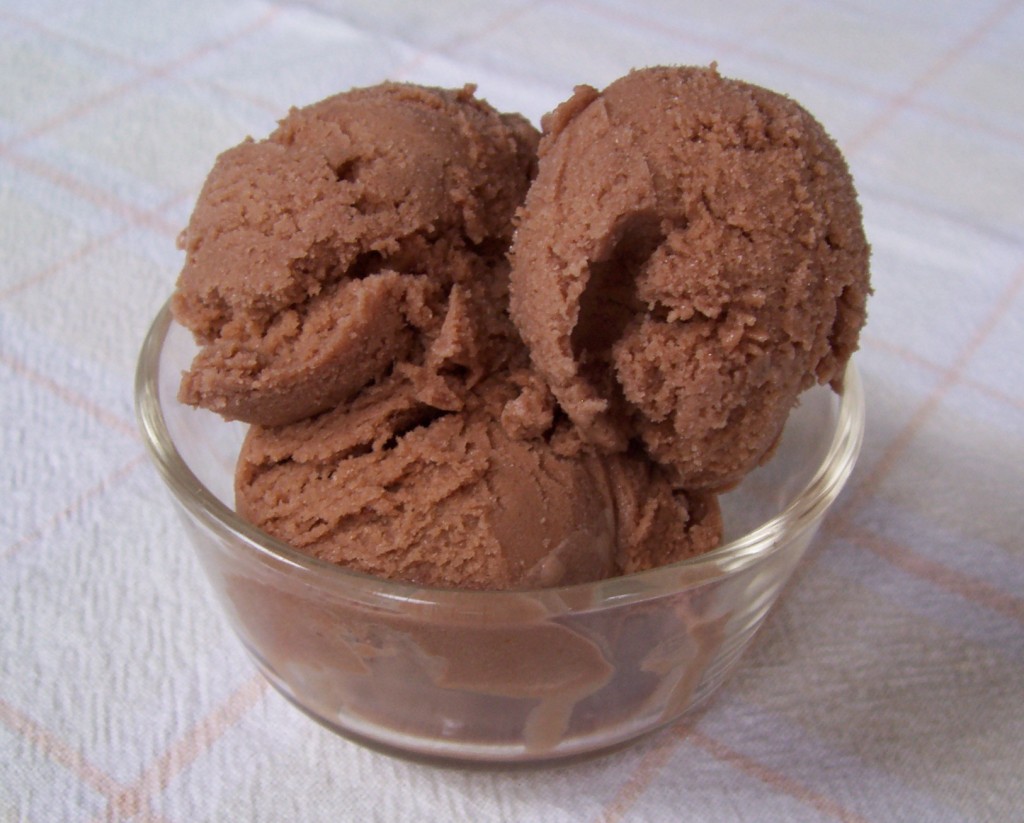 Chocolate Banana Ice Cream
1 1/2 c. skim milk
2 tbsp. cocoa powder
2 bananas, sliced
1 c. nonfat vanilla yogurt
1   14 oz. can sweetened condensed milk
1 tsp. pure vanilla extract
Combine skim milk and cocoa powder in a small sauce pan, and heat over medium-low.  Whisk until well combined.  The heat will help the cocoa powder distribute evenly into the milk.  Remove from heat when evenly mixed.
Place sliced bananas into a food processor, and pour a little bit of the cocoa/milk mixture in to help puree the bananas.  Add the yogurt and sweetened condensed milk to the food processor, and blend until smooth.  Empty the contents of the food processor into the sauce pan with any remaining cocoa/milk mixture and whisk together thoroughly.  Whisk in vanilla extract.  Chill the mixture in the fridge for at least 1 hour, then freeze in an ice cream maker using the manufacturer's directions.