A few weeks ago, before watching Food, Inc., I bought a pork loin when it was on special at the grocery store…  I had no plans for it at the time, but the price was right, so I bought it and cut it into pieces to freeze and use later.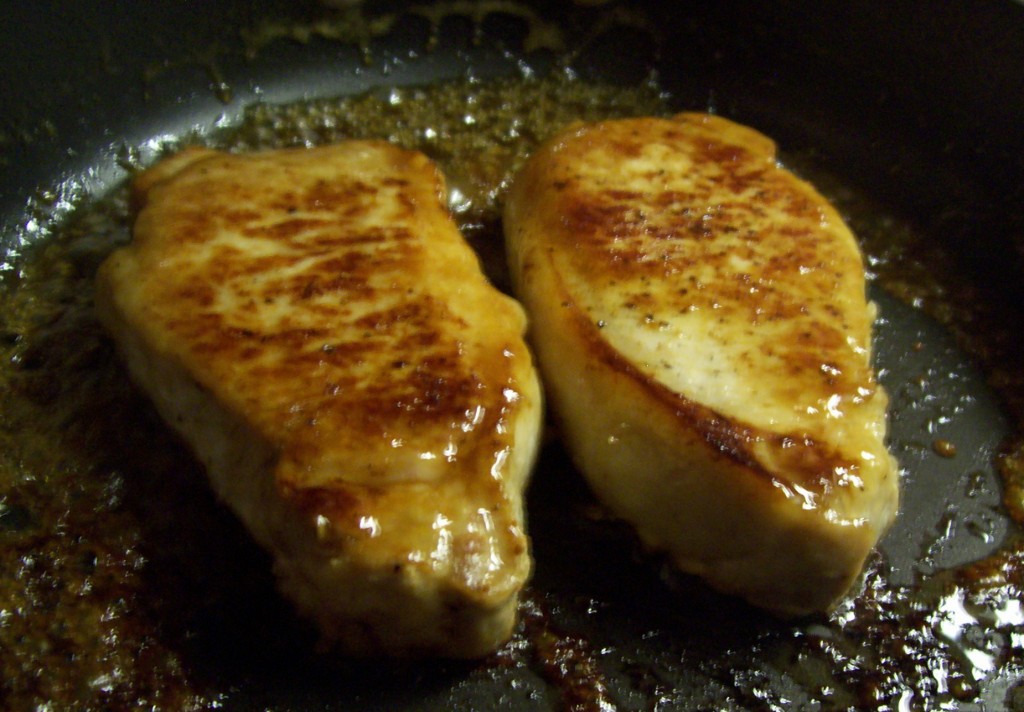 After several weeks of feeling a bit turned off by the idea of eating mass produced meat, I finally decided it was time to cook up some of this pork loin…
Maple & Cider Glazed Pork Loin
2  thick slices from the center of a pork loin (about 1.5 inches thick)
1 tbsp. butter
1/2 c. hard cider or sweet cider
1/8 c. maple syrup
salt & pepper to taste
Melt butter in a pan over medium-high heat.  Add pork loin slices and brown on both sides, adding salt & pepper on each side before turning.  Add cider and cook another few minutes.  Pour maple syrup over the pork loin slices and continue to cook uncovered.  The glaze will thicken as it cooks, and the outside of the meat will caramelize as well.  Turn every few minutes during cooking to prevent the meat from burning.  Reduce heat to medium-low once both sides of the meat have become caramelized.  Continue to cook over medium-low heat for another 10 minutes or so, until the inside of the meat has reached a safe temperature.  Serve with homemade applesauce and maple carrots (recipe below picture).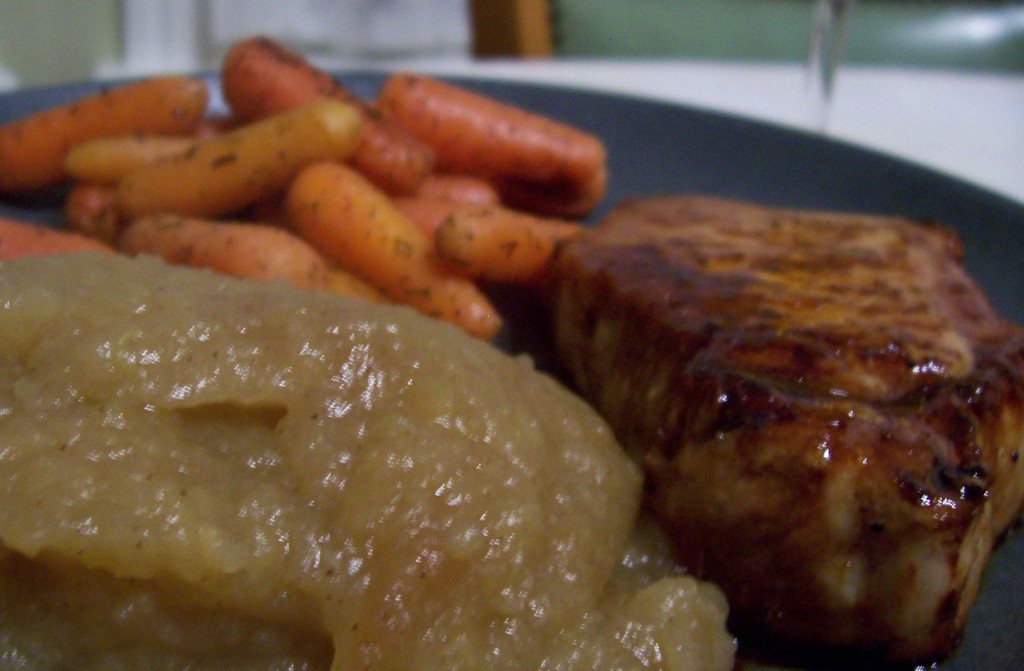 Maple Candied Carrots
1 lb. baby carrots
2 tbsp. butter
1/8 c. pure maple syrup
1 tsp. dill
salt & pepper to taste
Boil carrots about 5-8 minutes, then drain.  Meanwhile, melt butter in a large pan over medium heat, add carrots, dill and maple.  Saute until carrots are well glazed and fully cooked.  Season with salt and pepper to taste.