As much as I love ice cream, I know that consuming heavy whipping cream in large quantities is not good for anyone.  This recipe was my attempt to create a lighter version.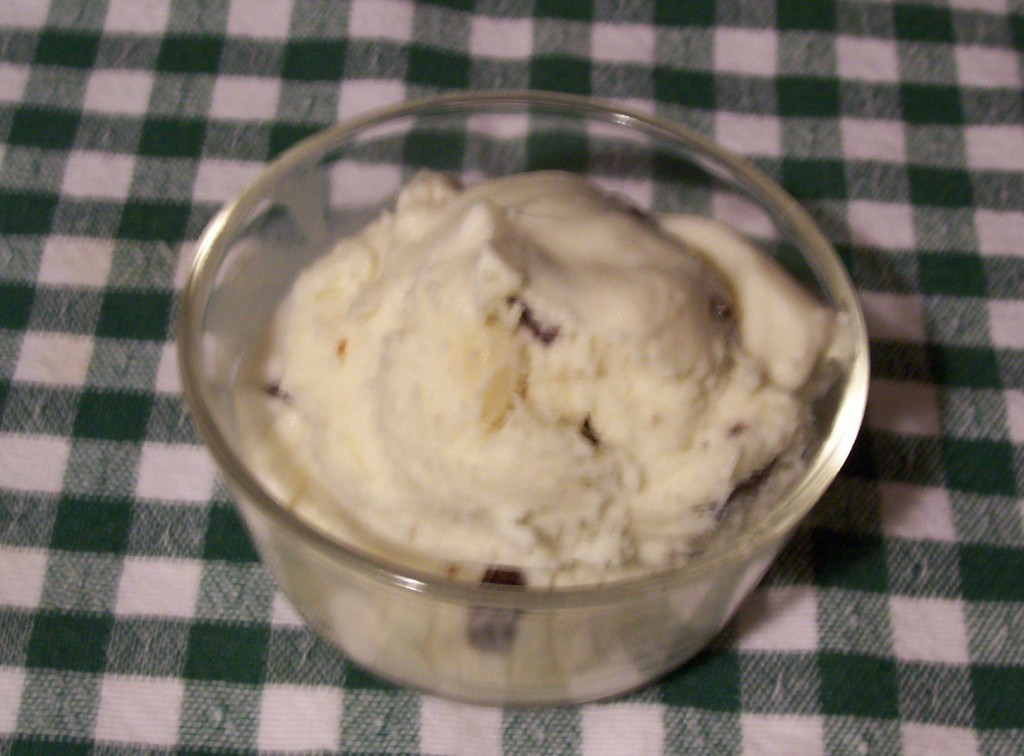 1 banana
1  14oz can sweetened condensed milk
1 c. skim milk
1 c. nonfat vanilla yogurt
1.5 oz raisins (optional)
Combine the banana, skim milk and yogurt in a food processor.   Process until smooth.  Then add the can of sweetened condensed milk and process to mix thoroughly.  Chill at least 1 hour in refrigerator, then pour into ice cream maker and follow manufacturer's directions.
If adding raisins (or better yet, chocolate) add it when the ice cream appears to be just about ready.  This ice cream will not be as thick as traditional ice cream, with a consistency much like a thick milkshake.  Remove from ice cream canister and put in a freezer-safe container.  Freeze for a couple of hours before serving.