One of my favorite places to visit in Quebec is the Isle d'Orleans, located just a short drive from downtown Quebec City.  There are many sights to see from farmland, to old homes, art galleries, maple sugar shacks, wineries, and cideries…  When we visited in July, there were strawberries galore!
One of my favorite cideries along the loop is Domaine Steinbach.  Not only do they have some of the best ice cider (far different from the cider available here at home) but they also have a vast array of other specialty foods including homemade jams, vinegars, pickles, and mustards.
Nearly two years ago, we made our first batch of cider (shown at lower right below) at home, using locally produced, preservative-free sweet cider from Wallingford's Fruit House, which is now affiliated with Ricker Hill Orchards.  We used a recipe from Mother Earth News and followed the directions for a sparkling cider with 1 pound of light brown sugar, and the use of Champagne yeast and yeast nutrient.  The yeast nutrient was recommended to us by the owner of The Hop Shop.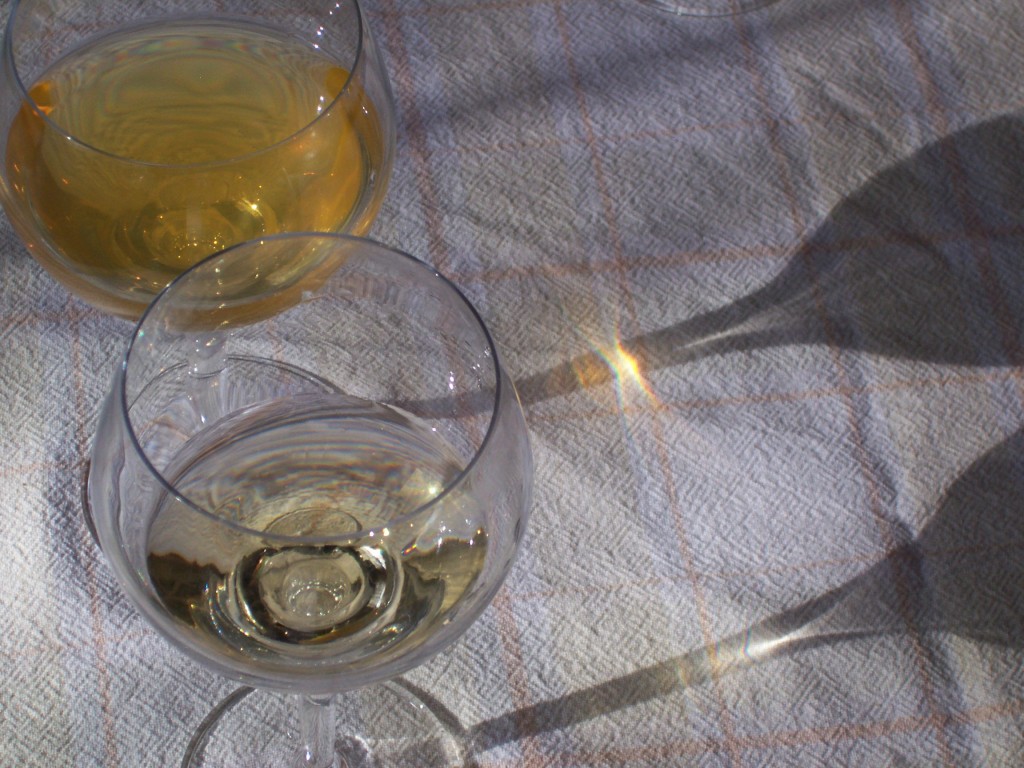 This past fall, we made another batch (shown at upper left above).  This time the sweet cider was purchased at Greenwood Orchards in Turner, Maine.  We also adjusted the recipe to use dark brown sugar, and doubled the sugar to 2 lbs.  In addition, we added 8 cinnamon sticks, and a variety of mulling spices to the cider while heating it.  This batch still needs more aging time to clear; we hope that by next autumn it will be just right…
While our ciders do not, in any way, measure up to the ciders we sampled in Quebec, there is something satisfying about making our own.  It's also fun to be able to share these with family and friends, and they make great gifts.