We had half a dozen eggs that needed to be used, so I boiled them with the intention of making deviled eggs.  Then I didn't feel like being fancy about it, and opted for egg salad seasoned with some of the ingredients used in deviled eggs.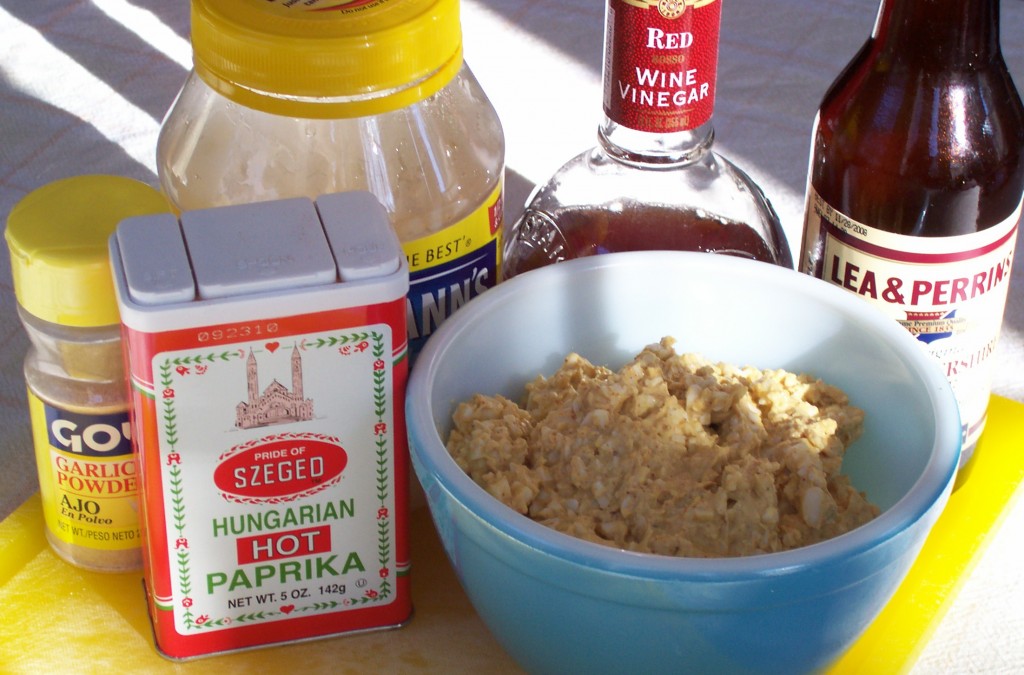 The Hungarian hot paprika is a must–far more interesting than regular paprika, and worth a try for adding color and flavor to salads and casseroles.
Recipe for Deviled Egg Salad
6 eggs, hard boiled and mashed
2 tbsp. mayo
2 tsp. red wine vinegar
1/8 (or more if preferred) tsp garlic powder
1/8 tsp (or more if preferred) Hungarian hot paprika
1/8 (or more if preferred) dry mustard
1/2 tsp. Worcestershire sauce
salt & pepper to taste
Mix all dressing ingredients, then combine with mashed eggs.