One of my favorite things about the holidays is the homemade cookies and fudge.  My current favorites are Gingerbread Cookies, M&M Shortbread Cookies, Melt in Your Mouth Cookies, and the peanut butter fudge that my friend's dad used to make when we were kids…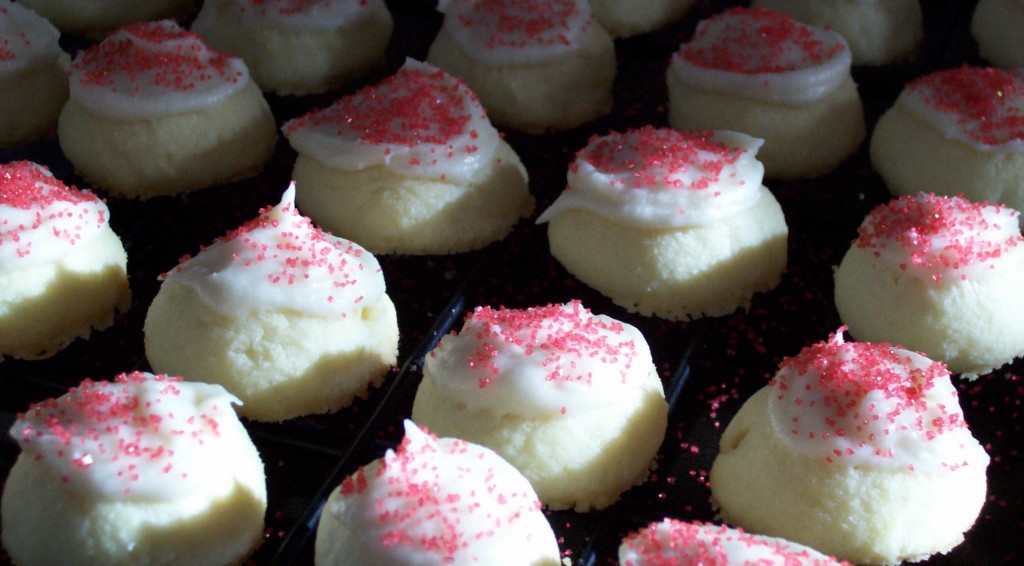 The Melt in Your Mouth Cookies, above,  have a name that speaks for itself.  They have been a crowd-pleaser at the different gatherings I've brought them to.  I don't make them often because of all the butter involved, but nothing else can be substituted to create the unique flavor and texture of these cookies.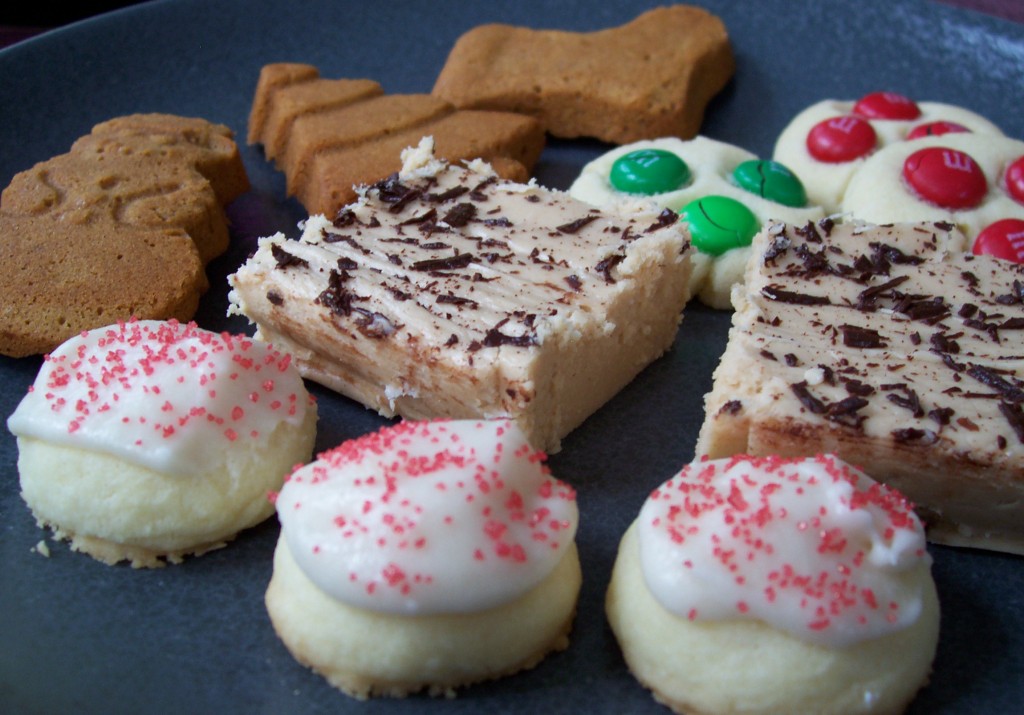 Gingerbread Cookies
(Recipe from Wilton–came with a pan I received as a gift last Christmas.)

3 c. all-purpose flour
2 tsp. ground ginger
1 tsp. cinnamon
1/4 tsp. salt
1/4 tsp. ground cloves
1/4 tsp. nutmeg
3/4 c. butter, softened
3/4 c. dark brown sugar
1 egg
1/2 c. molasses
1/2 tsp. vanilla extract
1.  Preheat oven to 350 degrees.   Lightly spray pan cavities with non-stick spray.
2.  In a medium bowl, combine flour, ginger, cinnamon, salt, cloves and nutmeg; set aside.  In a large bowl, beat butter and brown sugar with an electric mixer until well-blended.  Beat in egg; mix well.  Beat in molasses and vanilla; mix well.  Add flour mixture; beat until well-blended.
3.  Press dough into the cavities of the pan, filling 2/3 full.  Bake 9-10 minutes or until light brown around edges.  Let cool in pan 5 minutes.  Turn pan over; lightly tap to remove cookies.  Cool completely on a cooling grid.  Makes about 3 dozen cookies.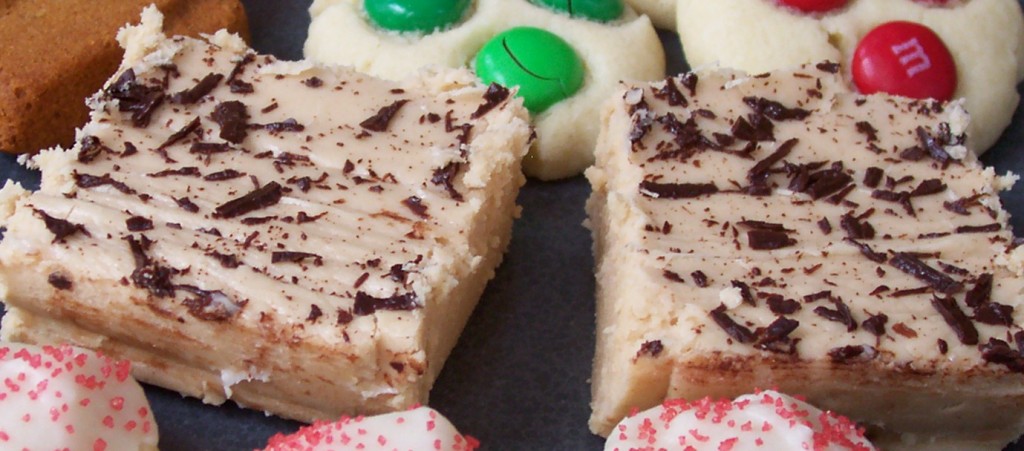 This peanut butter fudge is soft and creamy, and unlike any other peanut butter fudge I've tried.  So far I've never had a failed batch.  Thanks for the recipe Mr. J!
Peanut Butter Fudge
2 c. sugar
1/2 c. whole milk
1/4 stick butter
pinch of salt
3/4 c. peanut butter
3/4 c. marshmallow fluff
1/2 tsp. vanilla
1.  Stir together the sugar, milk, butter and salt.  Heat over med-high and bring to a boil.  Boil 3 minutes, stirring occasionally.
2.  Remove from heat and immediately stir in vanilla, fluff, and peanut butter.  A wooden spoon is recommended…
3.  Pour into buttered glass 8×8 pan and allow to cool at least 1 hour before cutting into squares.
*Optional:  While the fudge is still hot, sprinkle shredded dark chocolate or chocolate chips on the surface.