It's always fun to have friends over for dinner, and when it's someone visiting from out of state, lobster is a must!  This dish is fun to prepare, and is easier to make than one might think.  All photos in this blog entry are courtesy of our friend Lesley of www.blameitonthefood.com.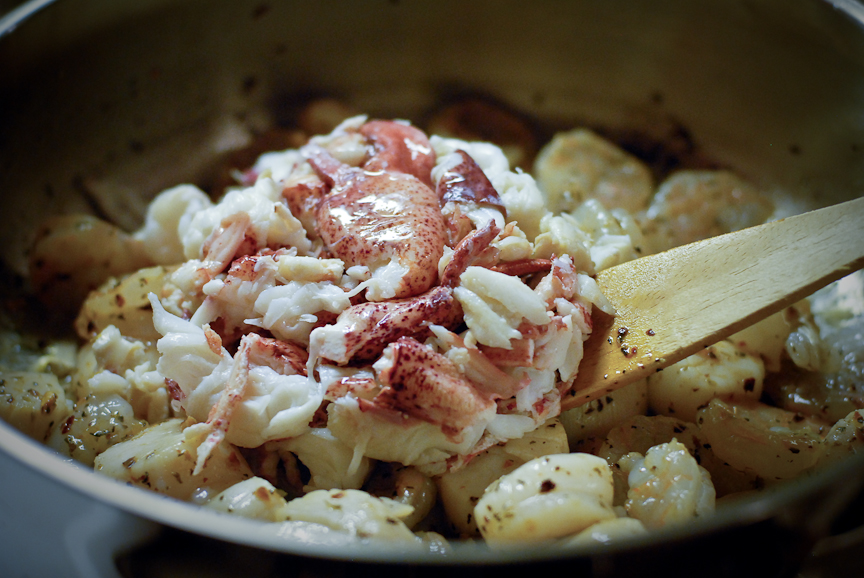 Seafood Fra Diavolo
(Serves 6)

3-4 tbs olive oil
5 cloves garlic
1 tsp basil
1 tsp oregano
1/2 tsp crushed red pepper (or more if you like spice)
1/4 tsp white pepper
24 oz jar of good quality marinara sauce
2 lobsters, cooked and picked
1 lb shrimp, cleaned
1 lb sea scallops
2 packages fresh pasta
fresh grated parmesan
1/2 c. dry red wine (chianti works well)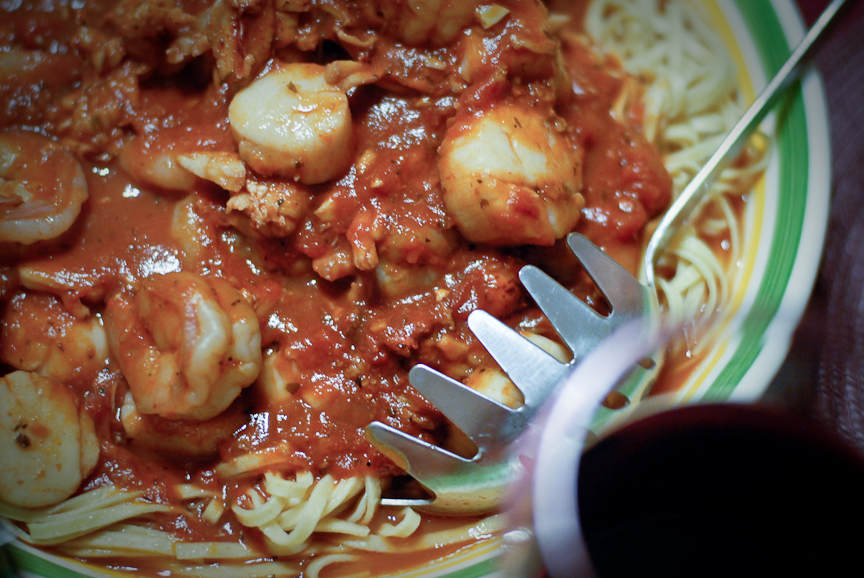 Heat olive oil in a large pan, and saute garlic 2-3 minutes over medium-high heat.  Add all herbs and spices and saute another minute before adding the scallops and shrimp.  Cook the scallops and shrimp just until they turn opaque, then add the lobster, cooking 1 more minute.  Add the marinara sauce and bring to a simmer, then reduce the heat to low.  Meanwhile, be sure the pasta water is ready.  Add the red wine to the seafood mixture in the pan and prepare the pasta.  Serve with parmesan cheese.