I have had the recipe for these biscuits hanging in my kitchen for months, and finally gave it a try this morning.  Only three ingredients are needed:  self-rising flour, Greek yogurt, and salt.  The results are some pretty good tasting  fat free biscuits.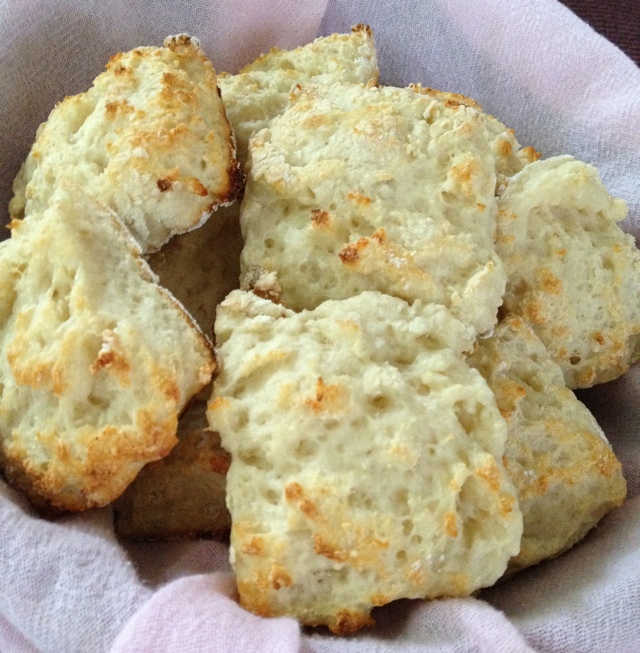 We enjoyed our biscuits for breakfast, fresh from the oven with butter and strawberry jam.  They would be a nice side with dinner.
1 1/2 c. self-rising flour
1 1/4 c. Greek yogurt
1 tsp. salt
Whisk together flour and salt, then use a wooden spoon to mix in yogurt.  Remove dough to a floured surface, and cut into biscuits.  Bake at 450 degrees for 10-14 minutes.
*Using vanilla yogurt makes for a slightly sweet biscuit which went well with apple sauce for breakfast.  I would use plain yogurt if making these biscuits to go with dinner.