I have to say that my April vacation turned out to be very different than what I had planned.  I suspected it would end up this way, but had some hopes that our new little member of the family would wait it out until his due date (April 25th) and allow me my hard-earned school vacation week for some resting and nesting.
On Patriot's Day, I went out to lunch at Mother India with my mother and grandmother (blog post about that later when I have time & energy for it…), and during lunch I asked my mom if she would like to join me for a trip to Freeport.  She proposed going Tuesday, and I jokingly said, "I may not have tomorrow…"  So off to Freeport we went to run a few errands out there.  Little did I know that it really would be my last day of vacation…  I was admitted to the hospital just after midnight, and early Tuesday morning I was given a "room service" menu to choose something for breakfast.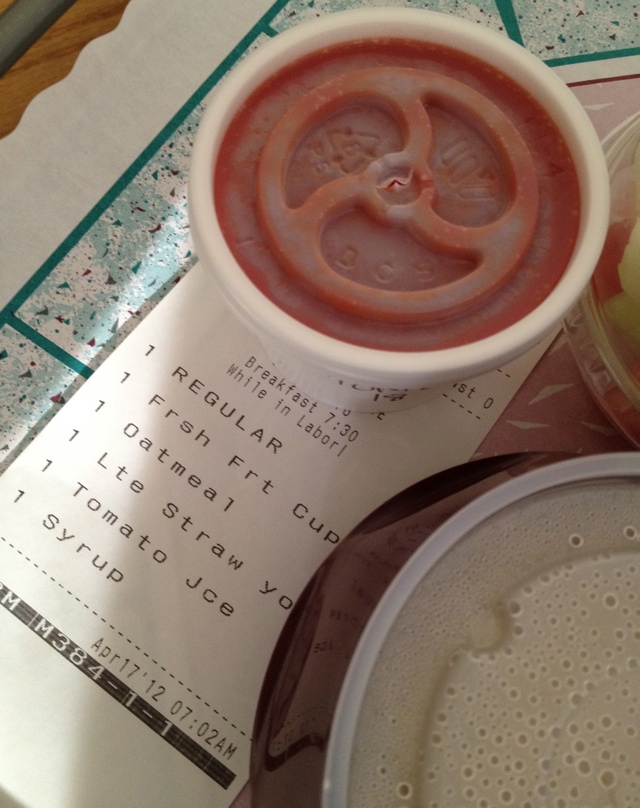 At that point in the game, I got a kick out of the "Breakfast While in Labor" printed on my order receipt, and figured I would do a blog post on the hospital food adventure in an effort to distract myself and stay entertained…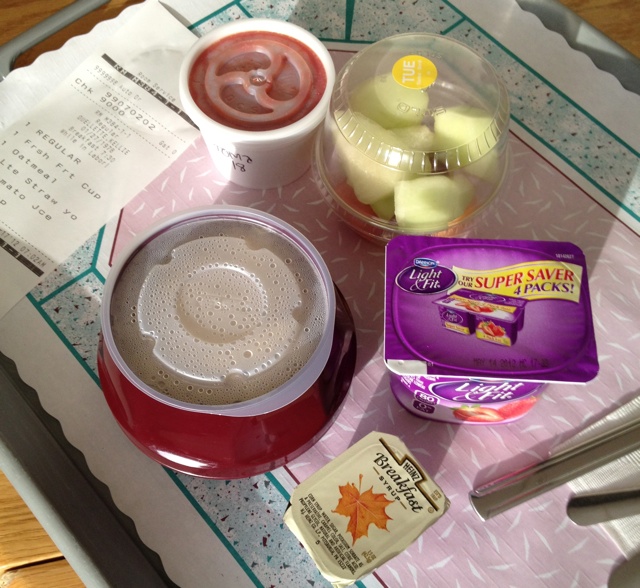 Let's just say that the idea slipped my mind for the next few days, until our final meal (below) at the hospital while waiting to be cleared to leave…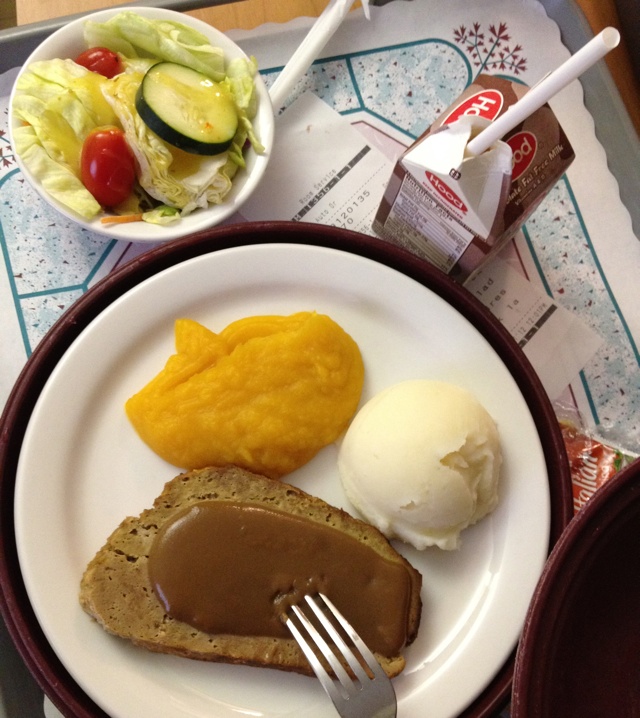 While I'm not usually one to order room service while away on vacation, and the hospital was nothing like the usual April vacation accommodations I have become accustomed to, this April vacation was an experience that will certainly stick out in my memory for years to come.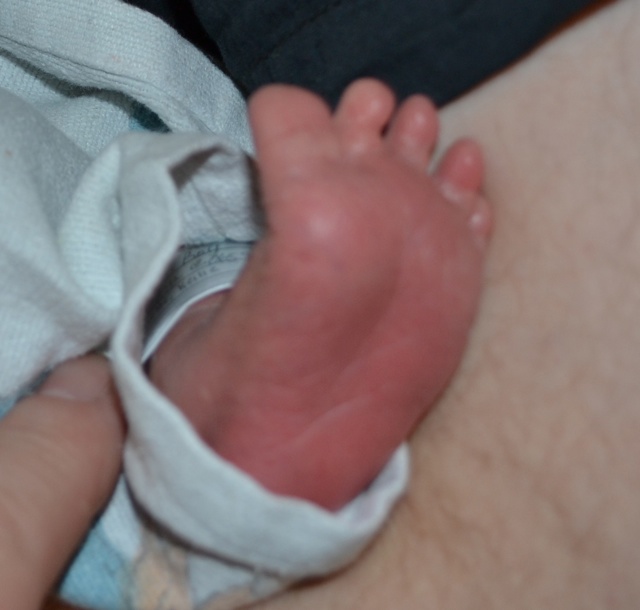 So, to any readers who may not know me personally, there is a reason why my posts will probably become fewer and farther between for a while…  Though I do have a bunch of drafts that I started before the grand arrival, so stay tuned…