So we finally tried Hot Suppa! last weekend.  It is clearly a popular restaurant for Sunday lunch/brunch, full when we arrived at noon, with a 40 minute wait for our party of six.  Everyone seemed happy with their orders; all of the entrees we ordered could be described as stepped-up diner food.  Being a huge fan of eggs benedict, I ordered the fried green tomato benedict which was a nice variation of one of my favorite breakfasts.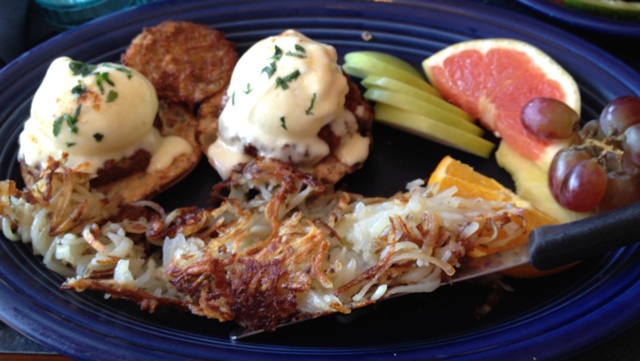 My brother-in-law ordered another menu item I had been eyeing:  the fried green tomato BLT.  It looked really tasty, and was definitely loaded with bacon.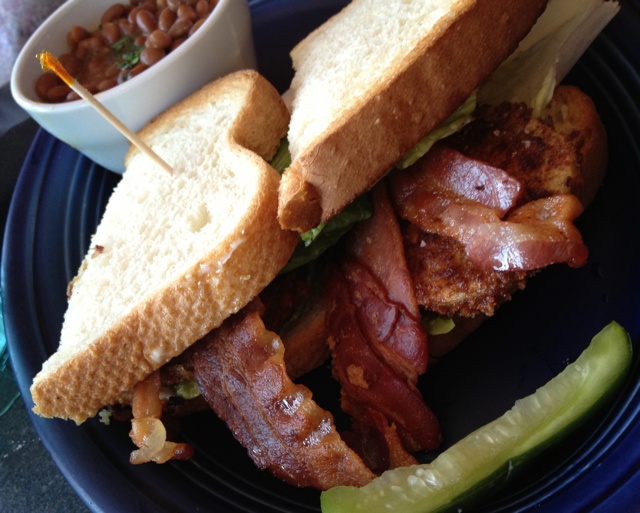 My husband ordered another menu item I had considered, the Irish hash special.  I will admit to having stolen a few bites…  It was delicious, clearly homemade, and loaded with flavor.  Next time we visit Hot Suppa! I plan to order hash, and would highly recommend it to anyone who enjoys homemade hash.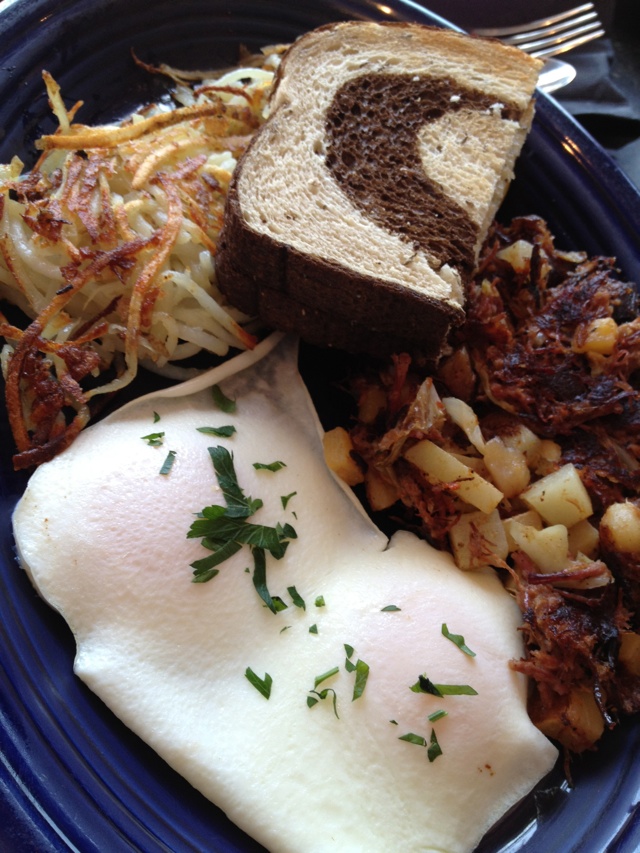 My father-in-law ordered the Macaroni & Cheese plate, which is served with kielbasa on top.  It looked pretty good, though kielbasa isn't on the top of my list of favorite foods…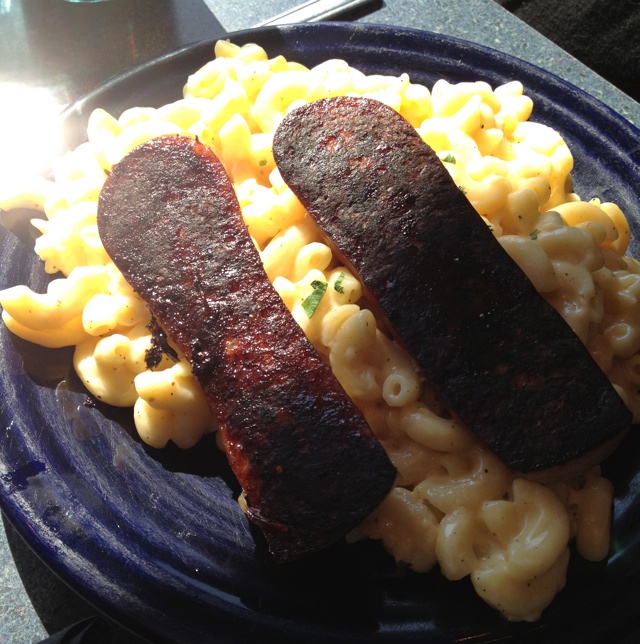 Finally, another nice lunch option at Hot Suppa! is the Plate of Three Sides since there are quite a few interesting sides to choose from:  apple slaw, fried green tomatoes, baby arugula salad, creamy tomato soup, soup of the day (lentil sausage), and sauteed spinach with garlic.  There are also some more traditional sides available to mix in:  mac & cheese, baked beans with molasses, salt pork and dark rum, hand cut french fries, and sliced fresh fruit.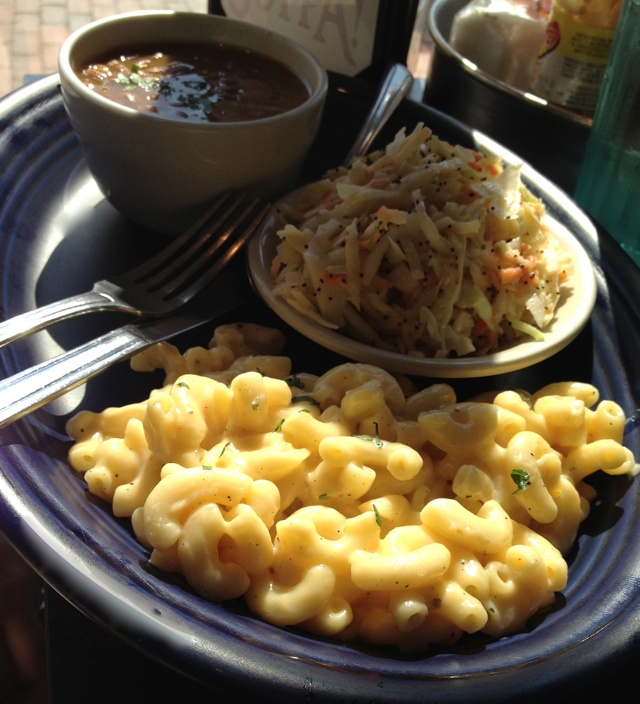 All in all, we had a very  nice brunch/lunch, and I would consider going to Hot Suppa! again if we're in Portland at lunch time.  I think next time, if I don't end up ordering the hash, I'll try the cubano sandwich or the falafel sandwich or salad.  If we go at dinner time, I'll probably try one of the Cajun offerings available on their dinner menu.
*Thank you to John and Lesley for recommending Hot Suppa!  We're glad we finally got around to eating there!