We recently stopped in for lunch at El Rayo Taqueria while spending the day in Portland's Old Port.  Our initial plan was to try a restaurant that was new to us, but since we arrived hungry at just after 2 p.m., we found that our first two choices were closed from 2:00-5:00 p.m.  Our next choice was to venture on to find another new-to-us lunch spot, or stop in for what we knew would be a delicious, freshly prepared meal at El Rayo.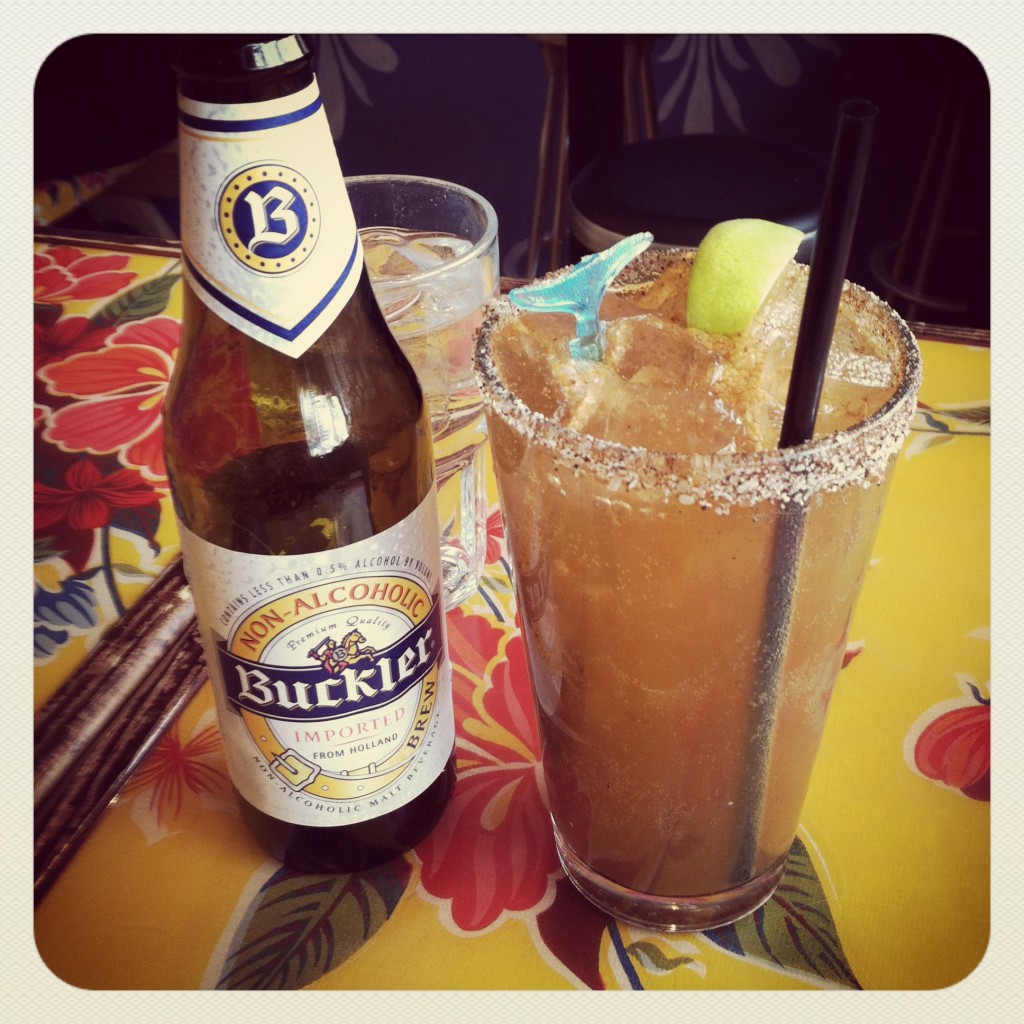 While I opted for water, my dining partner decided to try a Michelada.  This drink is typically prepared with a choice of beer, worcesteshire sauce, lime juice, and El Rayo's house made hot sauce.  Sympathizing with my inability to consume beer, he ordered his drink to be made with a non-alcoholic brew, imported from Holland, called Buckler.  While I don't think I'd ever bother to order a non-alcoholic beer, this blend did make for a convincing cocktail with a real kick of spice and tartness.  I'll admit I enjoyed a few sips…
*Apologies for not including pictures of our actual meals.  As mentioned before, we were pretty hungry when we arrived, and I forgot about taking pictures when the yummies arrived…  The El Mercado Salad, topped with grilled chicken, was a nice choice with very fresh ingredients and a pleasing blend of flavors.  The Champinon Burrito was also very tasty–seasoned well, and a true comfort food menu option, and very flavorful with the addition hot sauce.
Download El Rayo's menu here to see their other offerings: http://elrayotaqueria.com/ .