Tiramisu is one of my favorite desserts to order out, on the rare occasion that I order dessert in a restaurant.  I am happy to have found a recipe that is not only easy to make, but is just as good as any tiramisu I've had in a restaurant!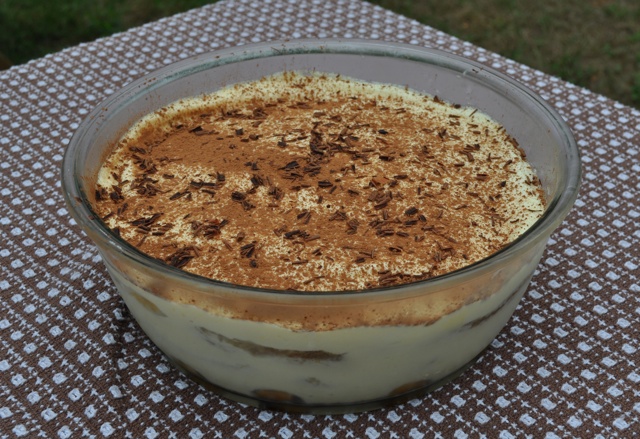 I brought this dessert to a family gathering, and had very little to bring back home after all was said and done.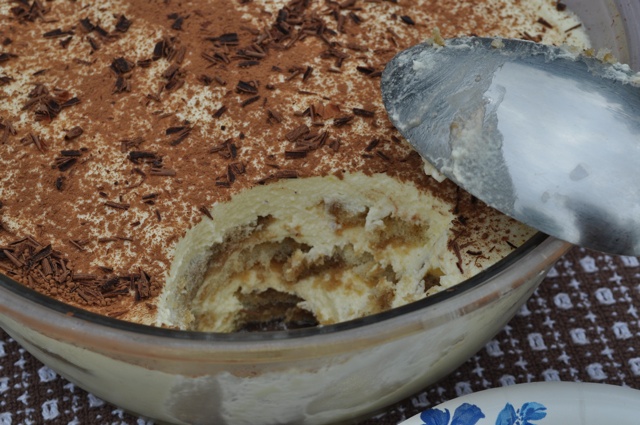 I was happy with the texture of this batch.  The cookies were soft, and if I had prepared it in a casserole dish, I probably could have cut it into squares for serving.  It tasted just as good in a less-than-square shape though.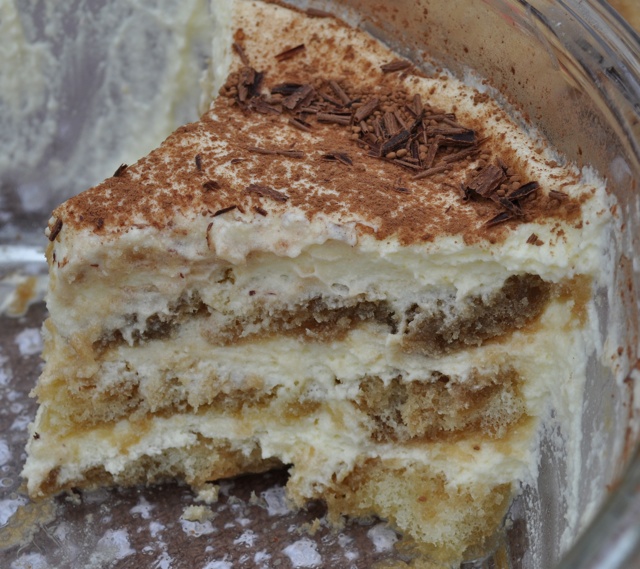 I was going to say this is all that was left, but after I took this picture, someone grabbed another scoop!  The recipe can be found at Allrecipes.com.  The only change I made was to substitute regular brewed coffee for the coffee liquor that the recipe called for.  I probably used more than 1/3 cup of coffee, as I was very generous about the amount of coffee I brushed over the lady fingers.  I also highly recommend using the soft ladyfingers that can be found in the bakery department, as they worked out much better than the hard cookie aisle ladyfingers that I used last time I made this dessert.