I was given a jar of The Heat is On peanut butter a couple of weeks ago, and finally got around to making something with it.  The spice seems mild at first, until after the cookie has been completely consumed…  I enjoyed these cookies, but I recommend them only to those who truly enjoy spicy foods.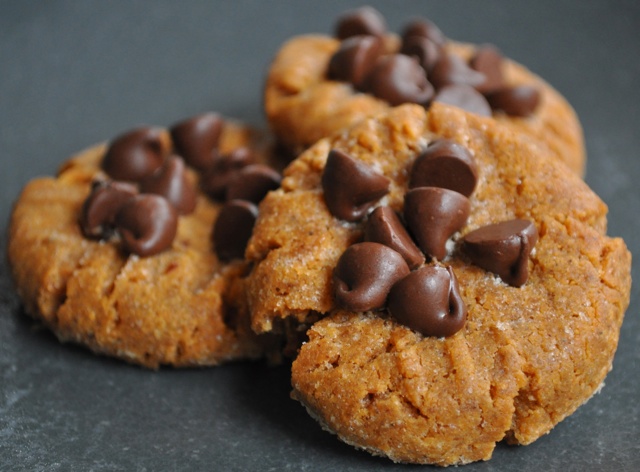 Spicy Peanut Butter Cookies
1/2 c. The Heat is On peanut butter
1/4 c. white sugar
1/8 c. brown sugar
1/8 c. butter
1 egg
1/2 c. whole wheat flour
splash of vanilla
Combine all ingredients and mix until a dough forms.  Roll into a dozen balls, and flatten with a fork.  Top with chocolate chips and bake for about 8 minutes at 325 degrees.