When we find ourselves passing through the Augusta area, we often make it a point to have dinner in Hallowell at Slates or The Liberal Cup before heading home.  On many occasions, with full bellies, we've passed by the A1 Diner in Gardiner and each time I've said, "We should stop there sometime."  On Presidents' day we did just that.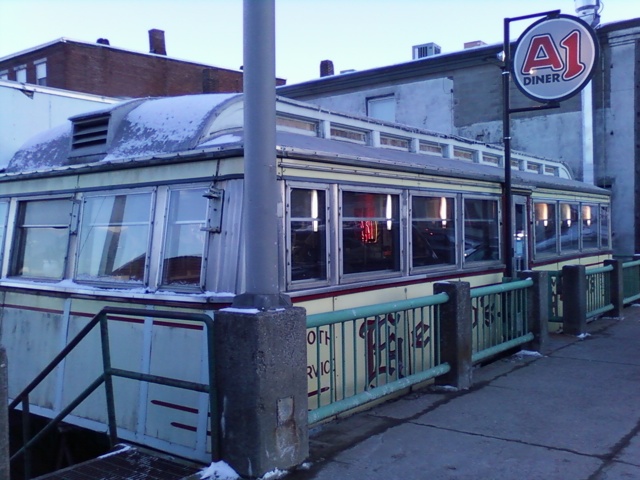 As far as diners go, this place is so amazingly cool.  It's the sort of place that brings a smile to your face out of amusement and excitement that places like this still exist.  It's an old Worcester diner car with a marble topped lunch bar, sixteen stools, and only six booths.  It's outfitted in mahogany wood, ceramic tile, and far more personality than any restaurant or "diner" could hope to have built in today!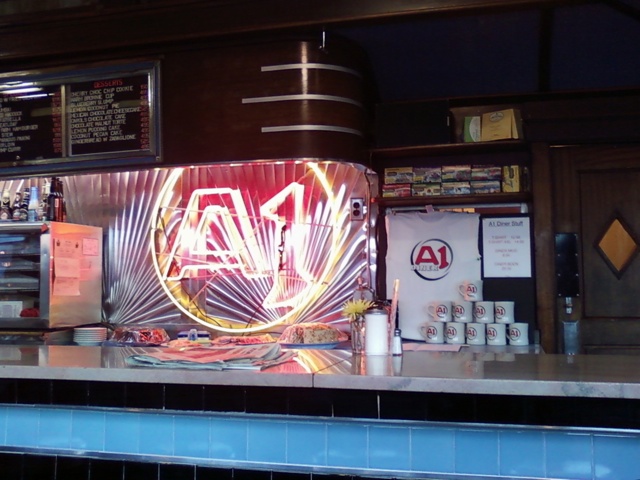 Some diners have the atmosphere down, but the menu is plain.  Not A1 though; they offer a lot of traditional diner fare, but they also offer specials that would please any palate.  Some of the specials included Mumbai Salmon, Greek Salad with Calamari, Oaklands Farm Burger (locally raised, grass fed), and Fish Tacos.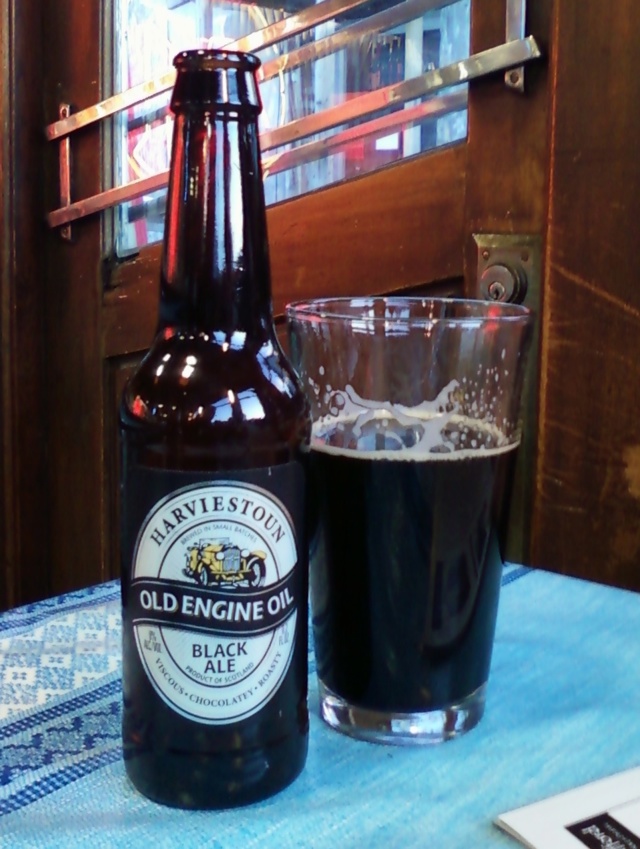 While reviewing the extensive menu, bouncing between dinner options, and even looking ahead to the dessert menu, we enjoyed something not offered at many of the diners we've been to in the past: an Allagash White (Maine) and an Harviestoun Old Engine Oil (Scotland).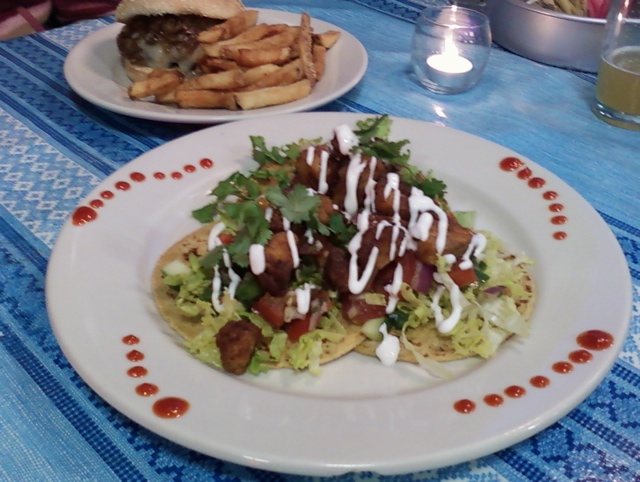 My partner in dining ordered the fish tacos, made with chile-rubbed fish, served on warm corn tortillas, with flavorful fresh toppings which included fresh cilantro, lime crema, and garnished with Sriracha.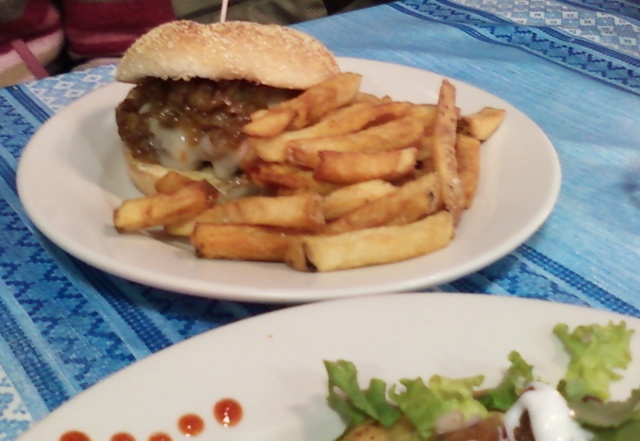 I decided to try the (MOFGA Certified) Oaklands Farm Burger which was topped with caramelized onions and Gruyère.  Normally a burger isn't my first choice of dinner, but this one sounded like it had the potential to be excellent, and I am happy to say that it was.  The burger was cooked to order medium-well and was very tender, and the bread was soft and warm.  The onions and cheese were the perfect toppings, and the hand cut fries were a perfect side.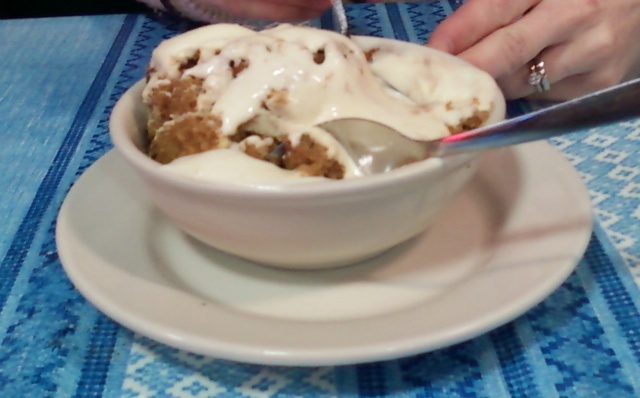 After a meal like that we usually pass on dessert, but since the menu was visibly taunting us from the other side of the lunch bar, we had no choice but to succumb to the temptation of a homemade dessert.  The waiter recommended Gingerbread with Zabaglione, promising, "If you don't like it, I'll eat it."  Let's just put it this way:  there was none left for him!  The gingerbread was moist and had a fresh ginger flavor, and the zabaglione was sweet and smooth, blending well with the gingerbread's flavor.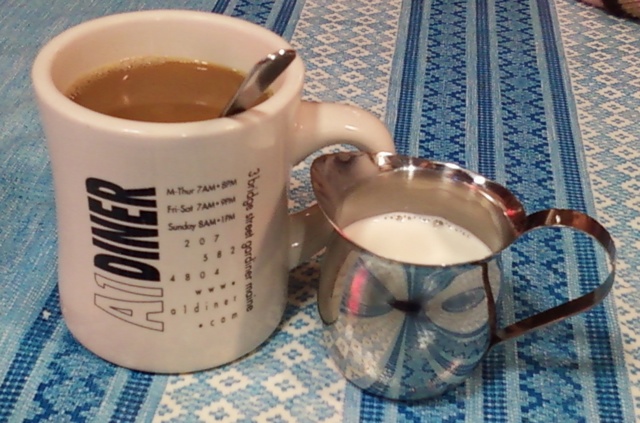 And what is a diner stop without a cup of reliably good coffee to wash it all down?  Next time I'll plan on having a cup of coffee with brunch, soon perhaps…