I have driven past Val's Drive-In hundreds of times, and have often wondered if they were still in business.  It turns out that they are only open during the summer months, and will be closing for the season on Saturday, September 11th.  There's nothing like a deadline to get the feet moving and the wheels turning, so we stopped in for dinner on Sunday night.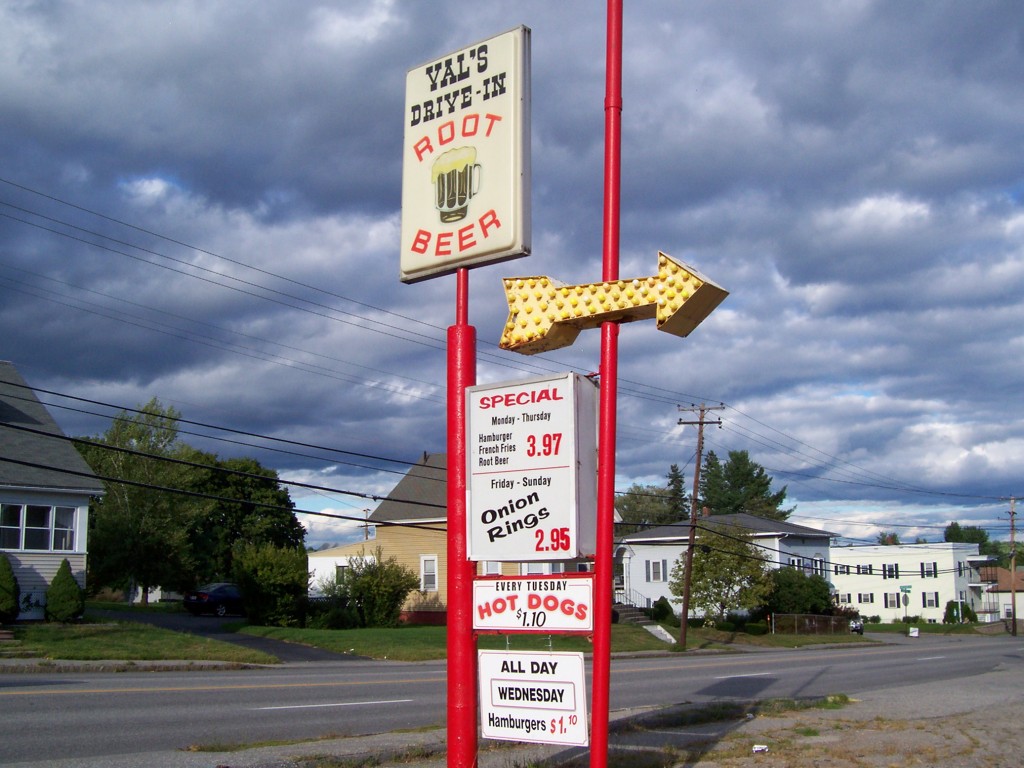 We pulled into a parking space, and were promptly greeted by a waitress who asked us what she could get for us.  I ordered a cheeseburger with fresh tomato and smothered onions, and a root beer float.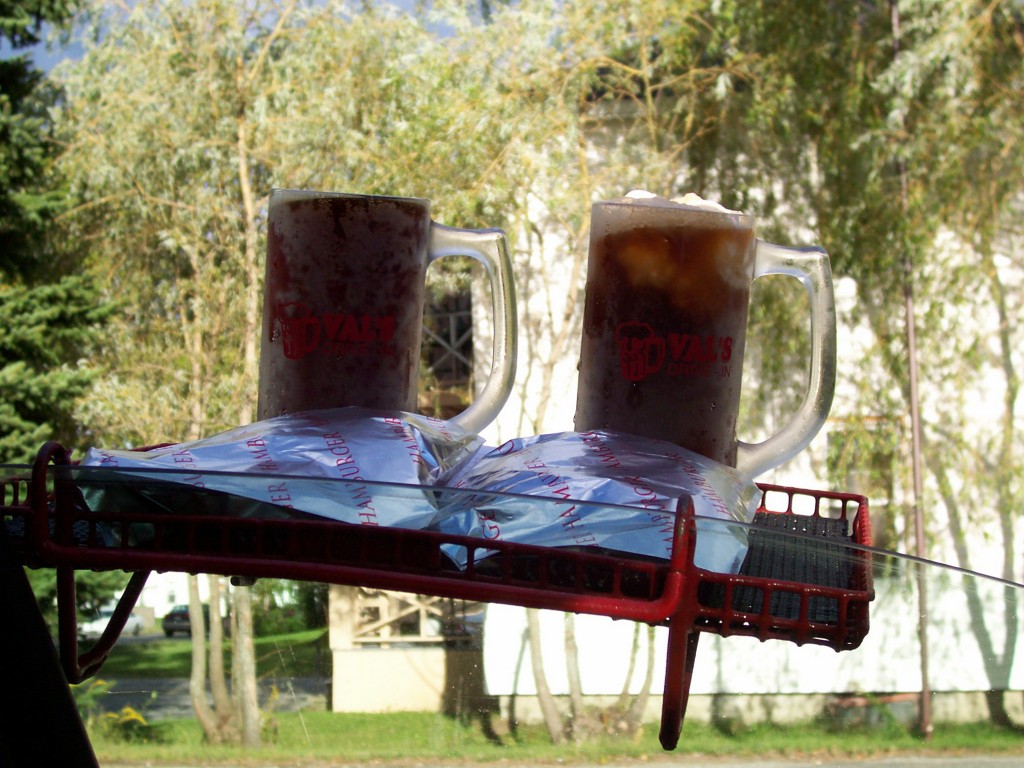 My dining partner and I agreed that Val's root beer was just right when served in a frosty mug, though I must admit that I am not used to eating in a car even if it is parked.  While trying not to drop the deliciously messy burger on my lap, I spilled a bit of root beer between the front seats of our car.  Perhaps that is an accident that could have been avoided had I not also been taking a picture of the burger.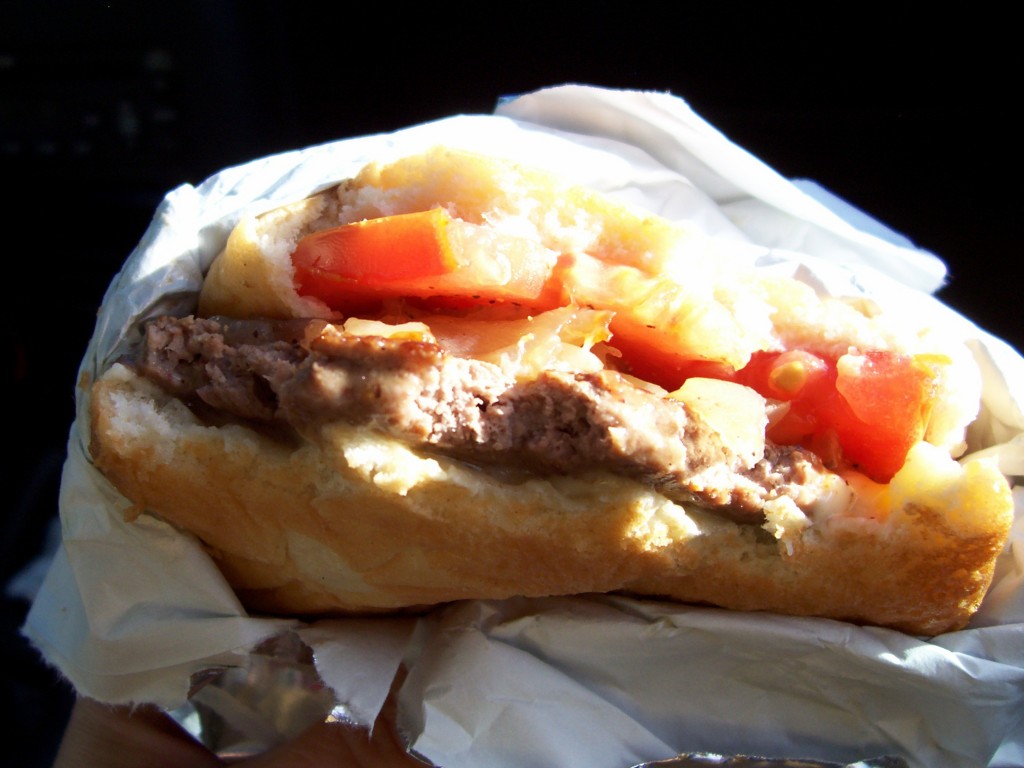 While I don't anticipate making another trip to Val's this week, I will definitely be back next summer!