There's something about farm life that really makes me feel at home and connected to the land.  I've never lived on a farm.  I've never had a garden that produced more than the occasional small side dish or salad.  I'm really not sure why it is that I feel so connected to farmland and old farm houses, but perhaps it is in my blood.

Just before school started, I was invited to spend the day with "The Girls on the Farm" otherwise known as the three "Ma tantes" (aunts).  They are not my aunts, and I always have to think about how I am related to these three wonderful women…  Let's see…  One of my maternal grandmother's sisters married one of the girls' brothers…  So the "girls" are my mom's uncle's sisters…  I'm still not sure what the official label is for this relationship, but they're family and I'll leave it at that.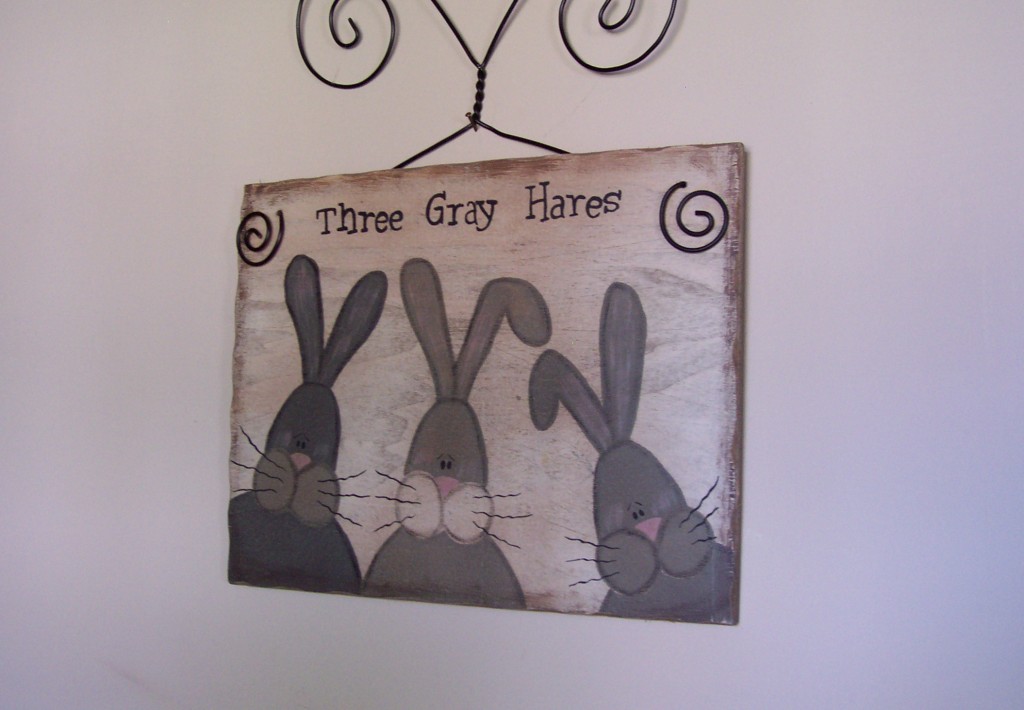 These three sisters have been living on the farm since childhood, as it was their father's farm.  Now retired from outside work, they still live, work, and play on the farm.  One of the sisters paints glass, rocks, and other items for home decor.  All three make beautiful quilts.  They're always coming up with some sort of creative new project.  During one of my visits, we upcycled old light bulbs into very cute snowman Christmas tree ornaments.
In addition to growing vegetables, crafting, and staying active in their community, these ladies are great cooks!  They have an small "summer kitchen" with an electric stove, and in the winter they cook right in their dining room using a beautiful antique wood-fired stove.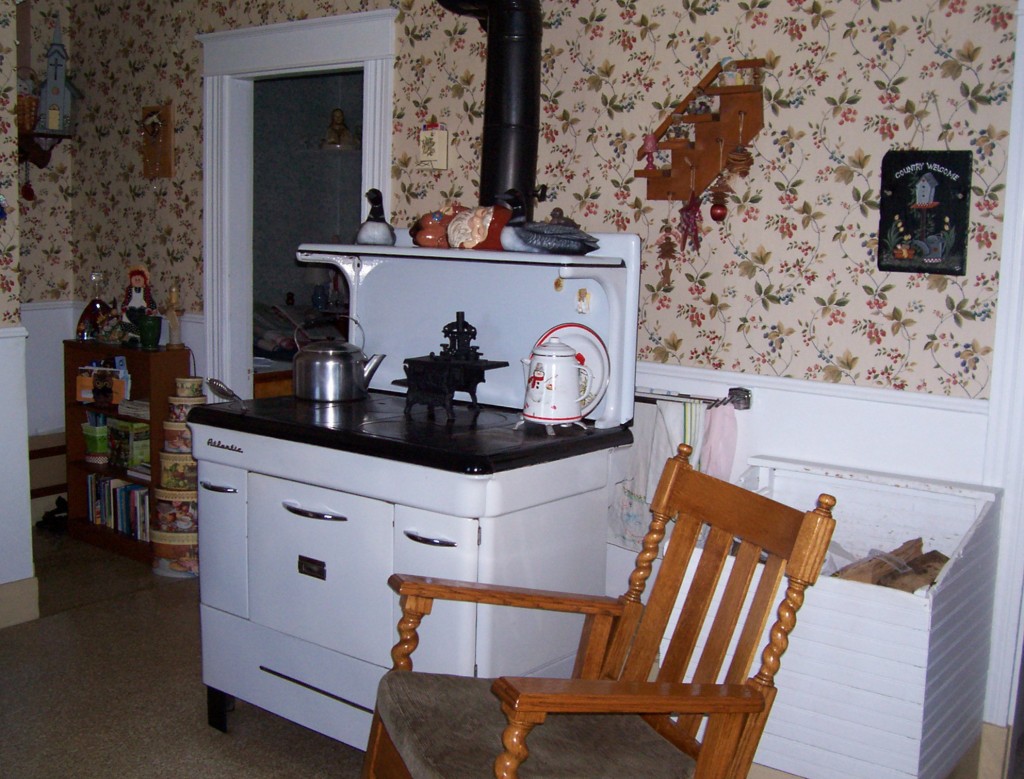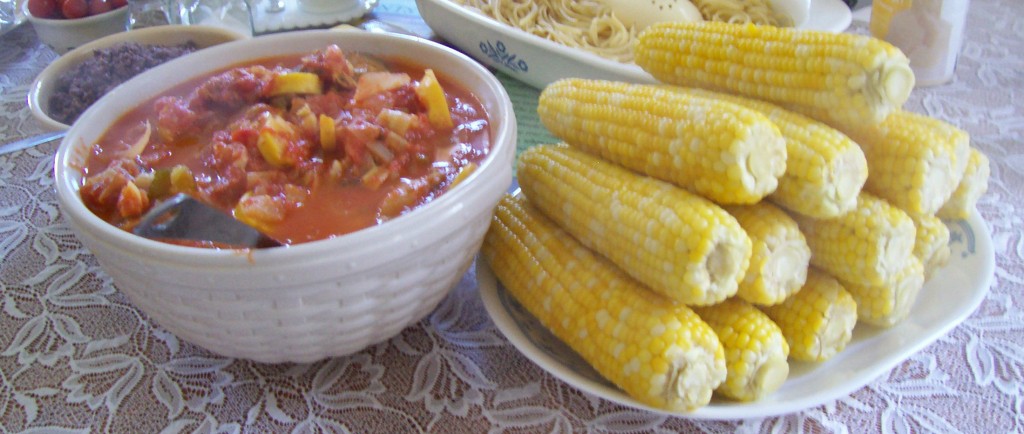 I love having lunch with the girls.  Everything is homemade on the farm.  We had a summer vegetable stew, similar to a ratatouille made with garden vegetables, fresh corn on the cobb, freshly baked bread, sliced garden cukes and cherry tomatoes.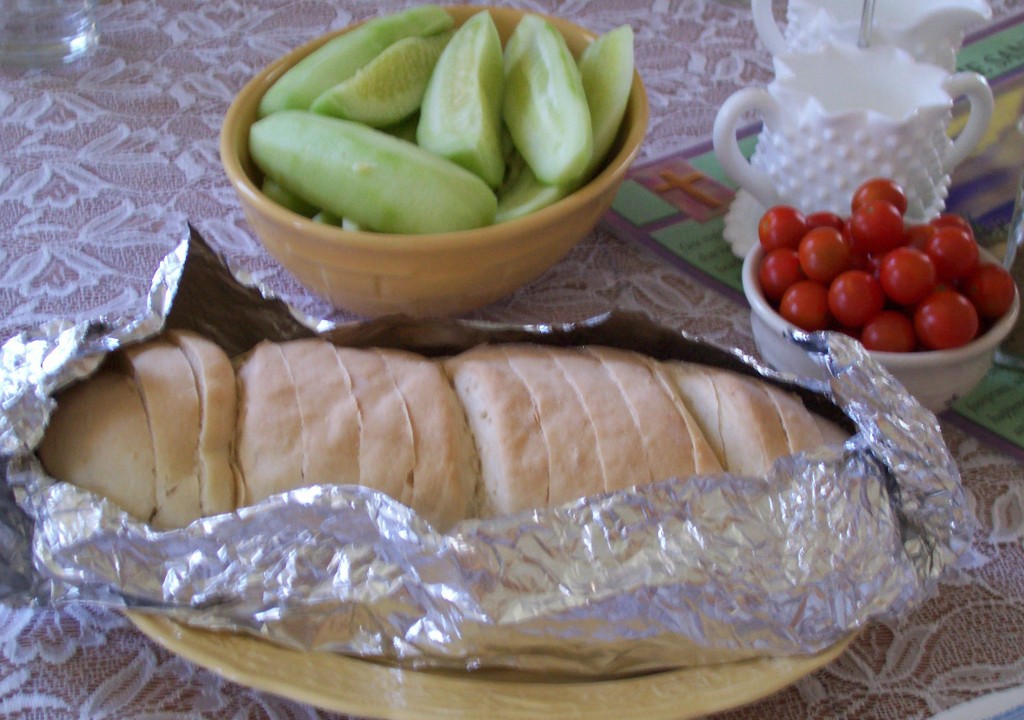 When we finished lunch, I helped with dishes while two of the sisters canned the leftover ratatouille for future meals.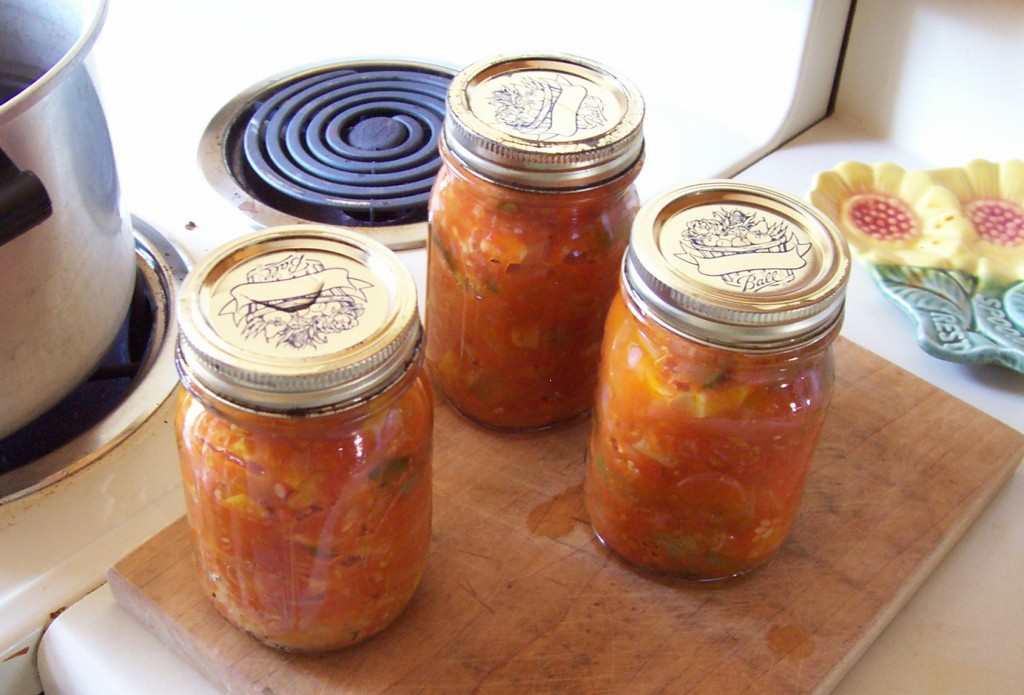 After dishes were done, I was offered a tour of the basement where the girls have quite a pantry set up for all of their canned goods.  I would have included a photograph, but just couldn't capture it.  I was told that the potato yield was low this year, and those that were harvested were "scabby" which is why they don't have many potatoes right now.  Fortunately their other crops have been plentiful.  Click here for a short video clip.
I was also given a tour of the garden, which is impressive to say the least.  This is the first time I have seen tomatoes grown with no cages or stakes for support, and while the plants were lower to the ground than some I have seen, they were quite strong looking and these plants have really produced.  Not only were there hundreds of green tomatoes on the plants, but the girls had picked crate upon crate of tomatoes which were ripening in several different storage areas.  The picture below only shows a small collection of the tomatoes that were ready for eating or canning!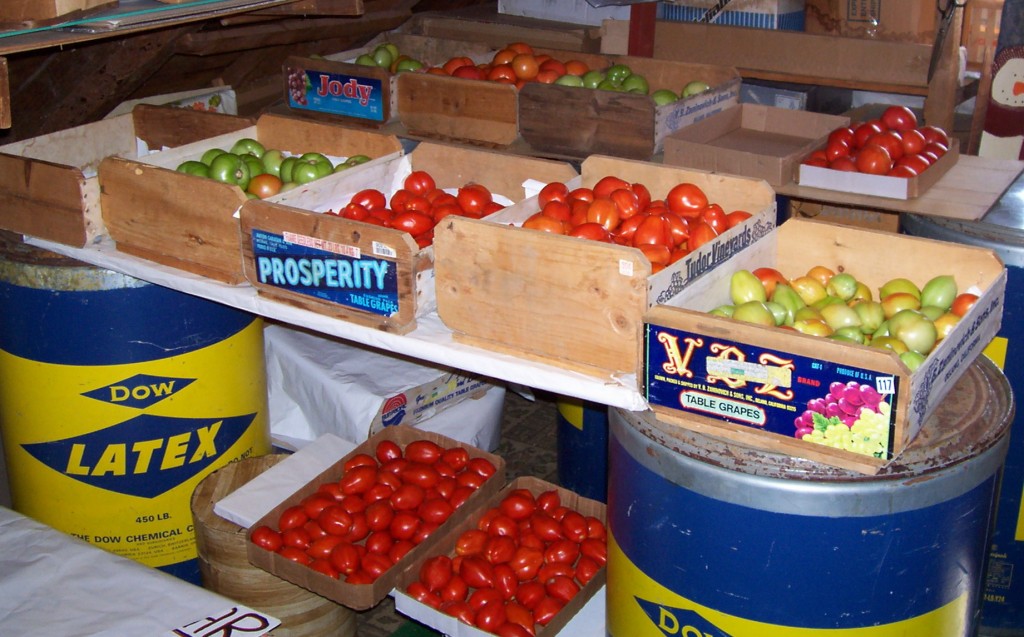 The squash plants were also producing in mass quantities, and I was given a sweet mama squash to bring home.  I've never tried this variety of squash before, and look forward to trying a new recipe with it sometime soon!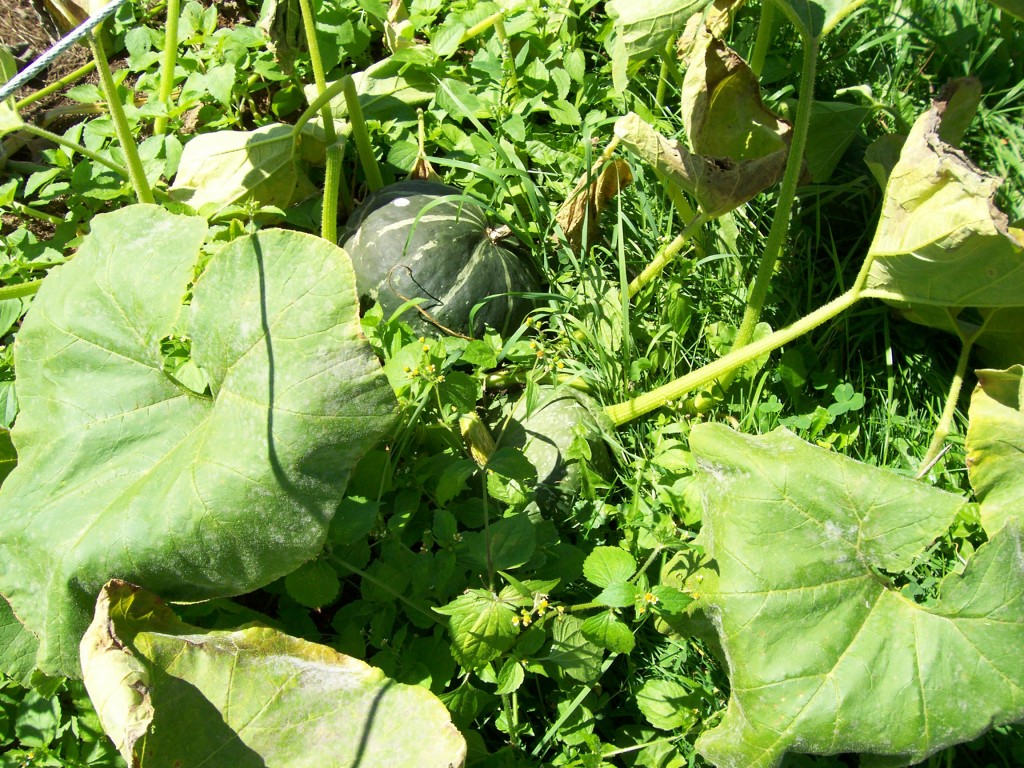 I was also impressed with the size of the cabbages that were growing in the garden!  I would estimate each of these cabbages as having the volume of 4-5 average store-bought cabbages!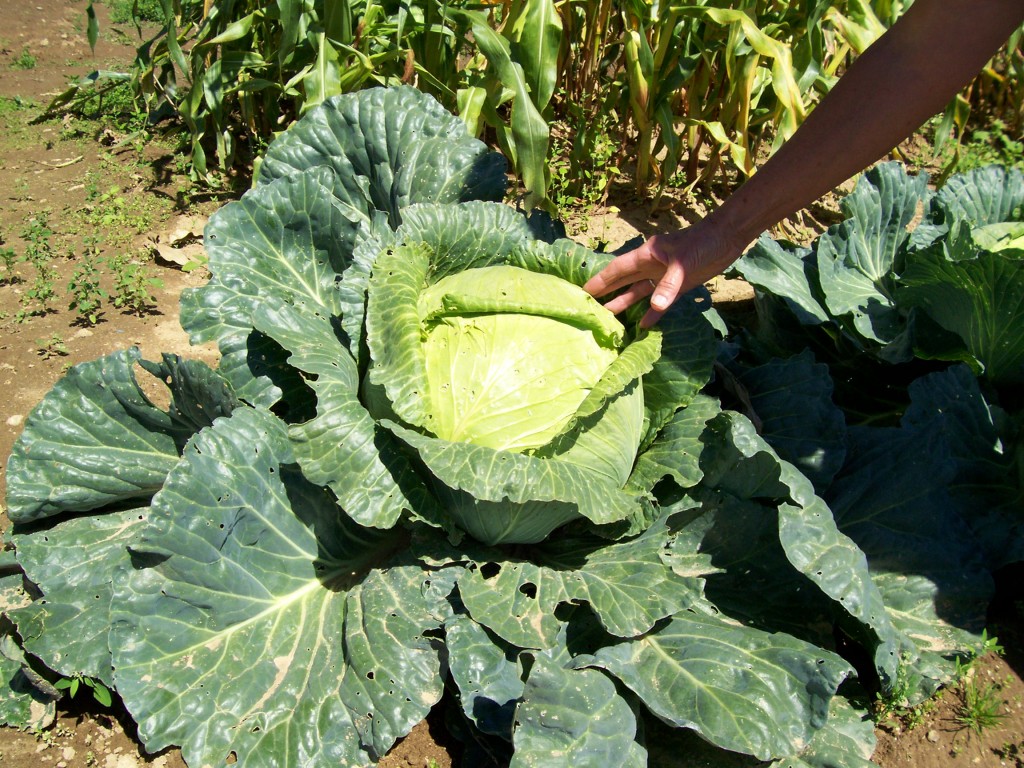 Sensing my interest in all things farming, one of the girls asked if I would like to see the onions that they were drying in a shed for winter.  While there were still many large onions growing in the garden, they had begun harvesting the onions that were ready.

I have never left the farm without having had a lovely homemade dessert.  This time we had blackberry upside-down cake.  The berries were freshly picked, and the cake was made using a recipe handed down to the girls by one of their aunts.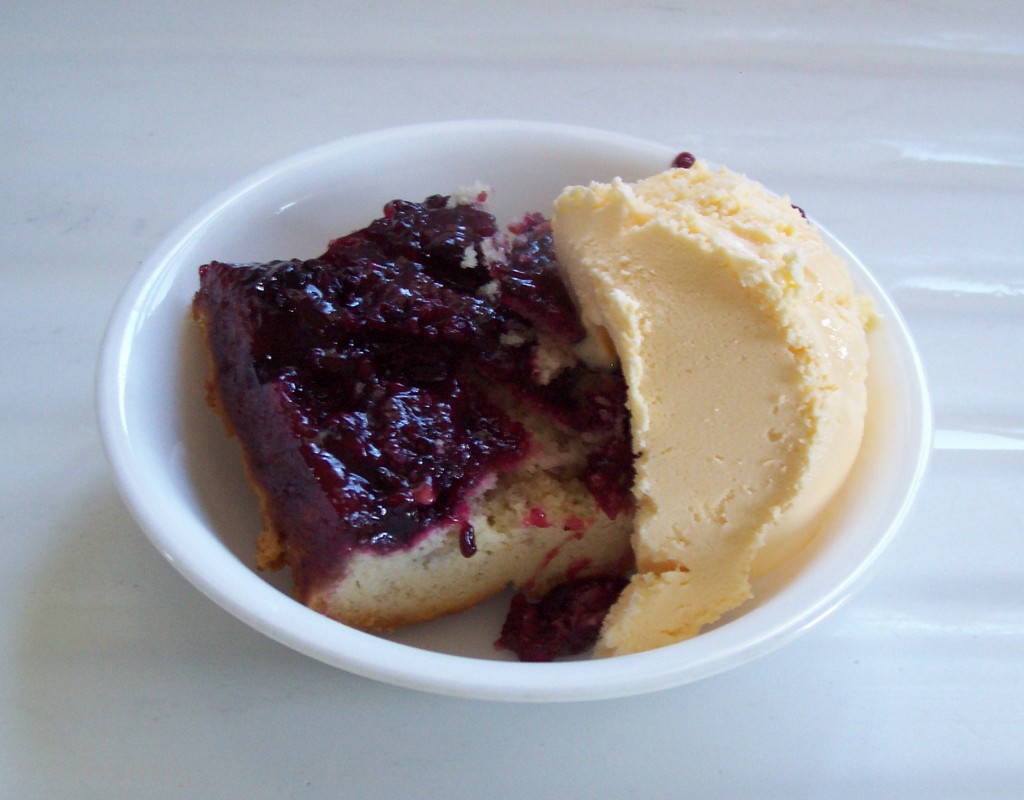 I even have the recipe now, should I want to try making this cake at home: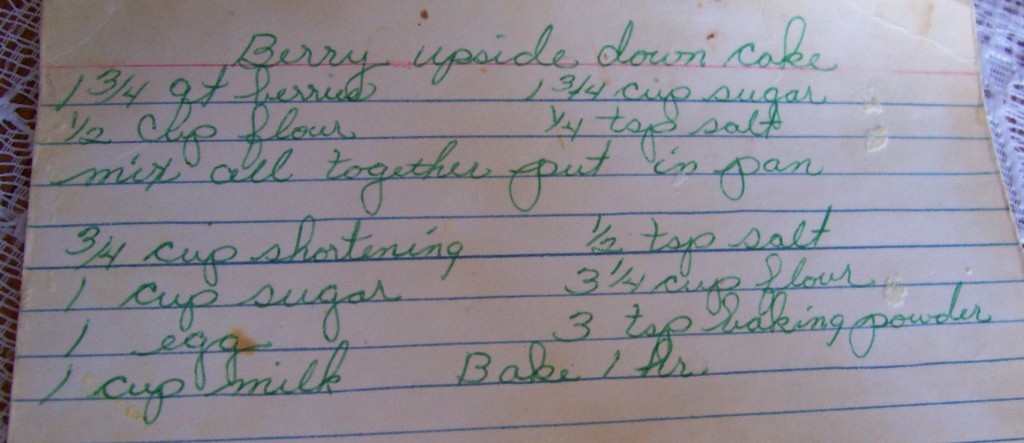 It has only been a week since my last visit, though I very much look forward to my next visit with these three fun and inspirational women.