This is another recipe, courtesy of my grandmother's newspaper clippings. I believe she clipped this one from the Lewiston Sun Journal.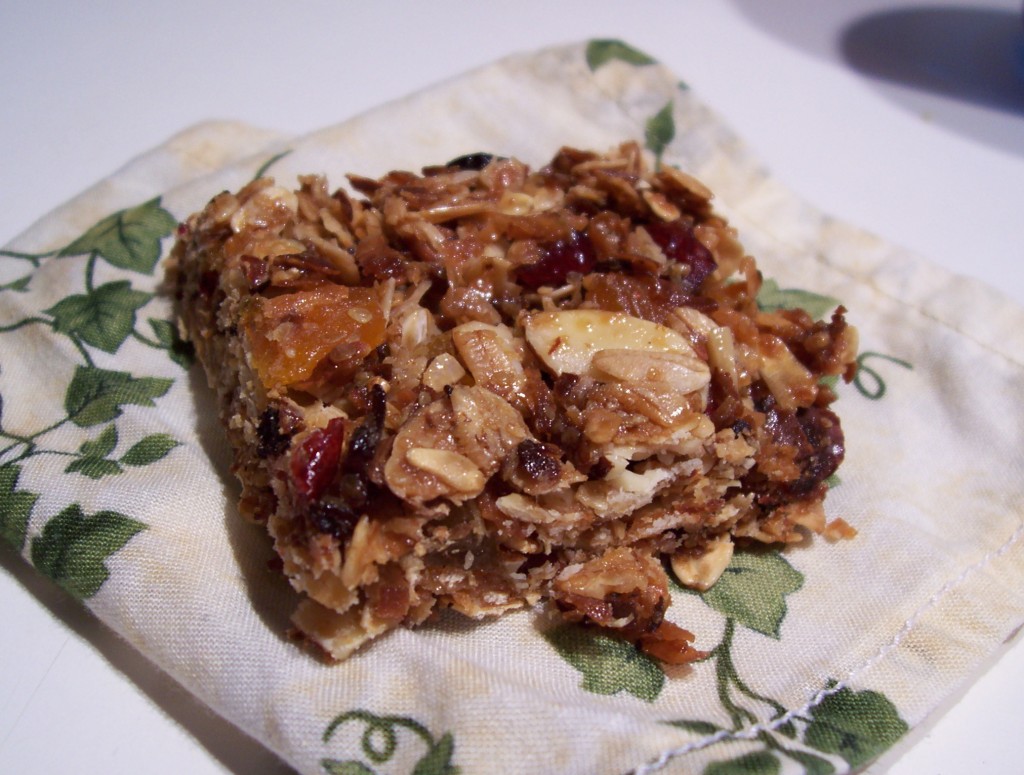 The granola bars came out slightly chewy, and just sweet enough.  Because I do not particularly enjoy dates, I modified the recipe by increasing the dried apricots to 3/4 c. and the dried cranberries to 3/4 c.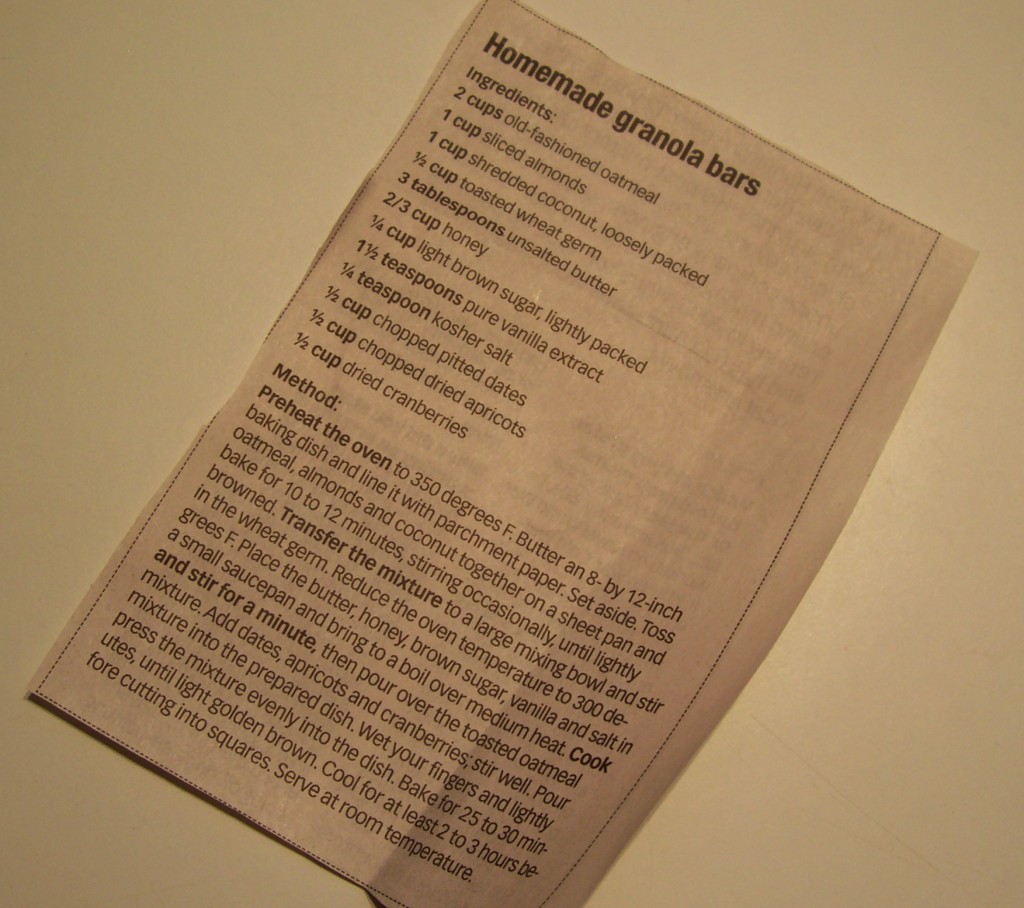 This recipe was easy, and resulted in more than enough granola bars for a week's worth of snacks.  The quality of these granola bars surpasses any store bought granola bar I have tried, and this recipe has inspired me to make my own granola bars again for snacks this week.