My grandmother introduced me to Rolly's Diner a little over five years ago, when I moved to the Auburn area.  Having lived near Portland for several years, and only visiting family in the Auburn/Lewiston area, I really didn't know my way around, or what places I should plan to try out…  I remember our little road trip that day, me driving, and Memere telling me which roads to take while pointing out landmarks along the way.  She showed me where to find the best farmers' markets, shopping centers, Thorncrag Bird Sanctuary, historic sites, and we ended the tour of L/A with lunch at Rolly's.  Now we try to make time each summer for at least one lunch out at Rolly's together.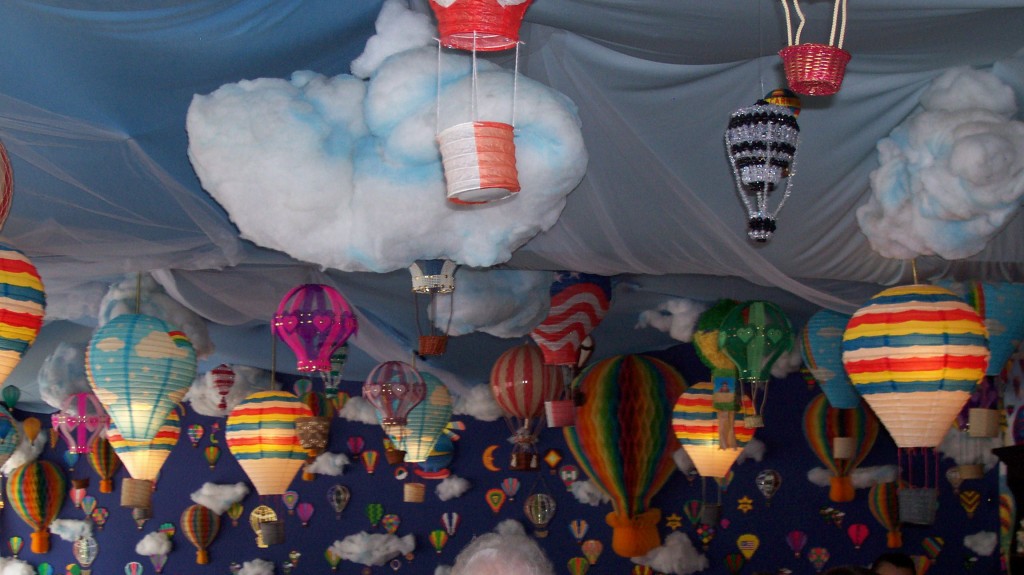 Rolly's Diner has a way of decorating that is unlike any other restaurant I've visited.  They manage to decorate for every holiday or major event.  Right now they're decked out for the Great Falls Balloon Festival, as shown above!  Our waitress told us it took three evenings to decorate the place, with a lot of helpers!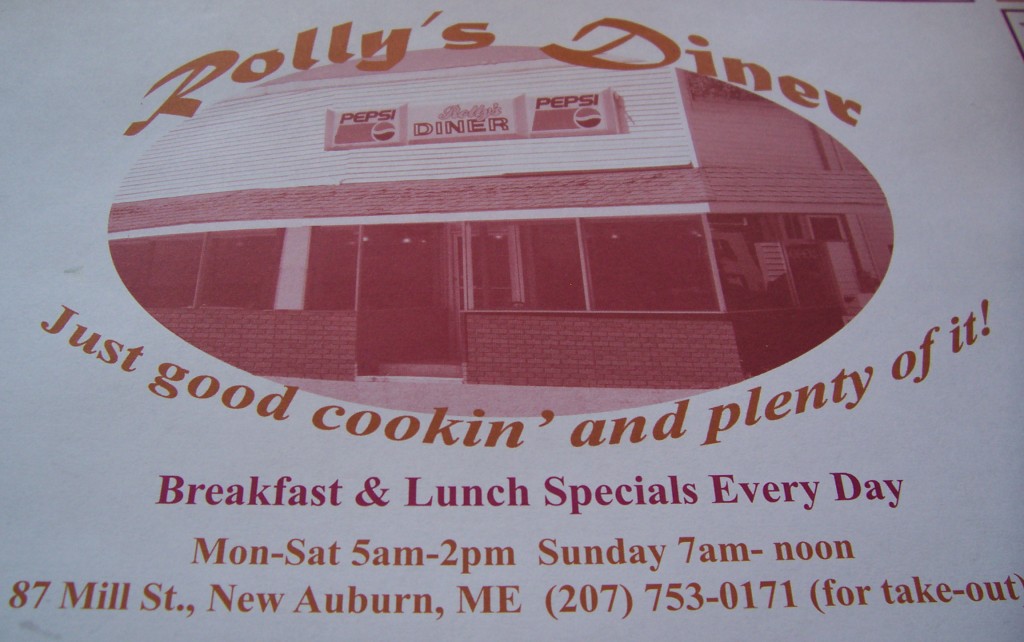 The decor is only one of the reasons to visit Rolly's, as their placemat states, "Just good cookin' and plenty of it!"  The first thing I do when I walk through their doors is check out the specials menu to see if there is any homemade grapenut pudding to be had.  That one piece of information helps me decide whether I'll be having crepes or something else with less sugar, preceding the must-have pudding.  Since the grapenut pudding was available, I chose to have the Rolly Burger with hand cut fries.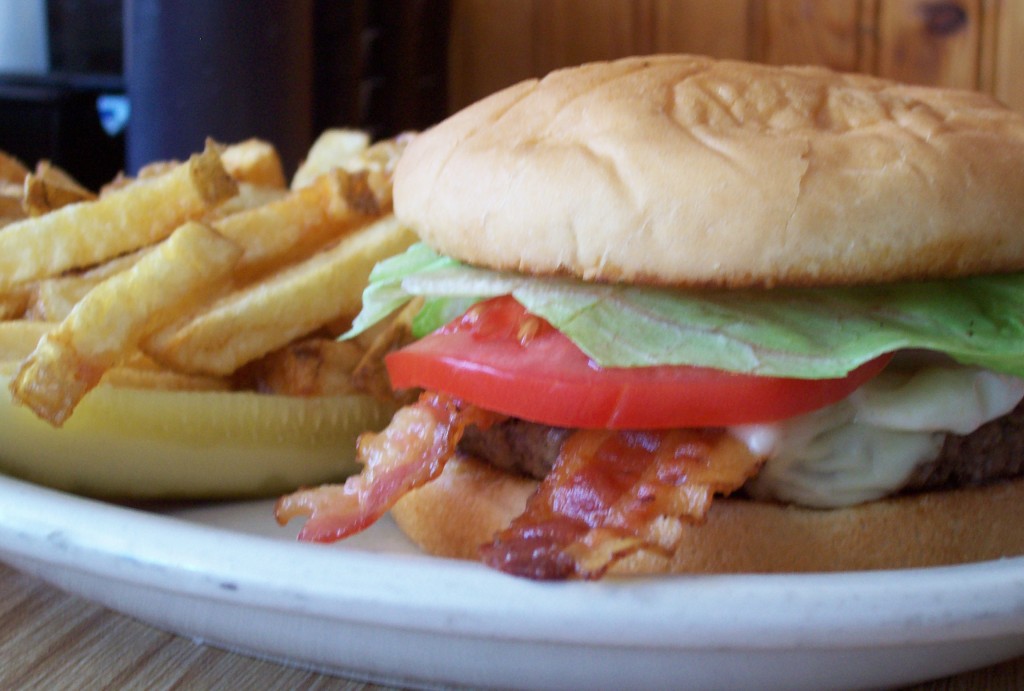 I am usually not one to order a burger in a restaurant, but Rolly's is my exception.  The burger is served up piping hot with all the fixings, and the fries are hot and slightly crispy–perfect real potato fries, not the previously frozen junk!  Of course we also ordered a warm grapenut pudding to share…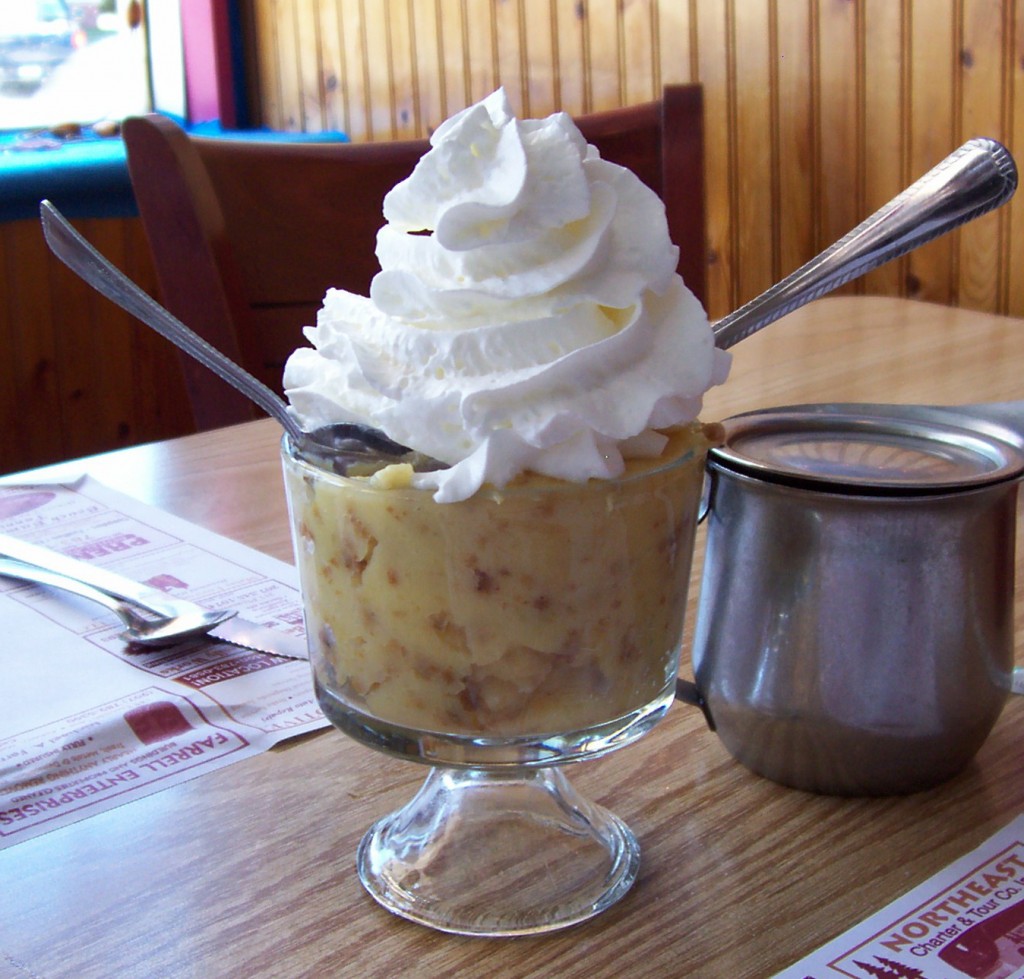 Over lunch, I had shared with my grandmother that I had signed up for a free hot air balloon ride drawing that was offered by LA Alerts.  I doubted that I would win, but after returning home with a belly full of Rolly's good cooking, I was thrilled to find an email informing me of where to pick up my ticket and directions for this morning's flight on Damn Yankee Balloons beautiful "Raspberry Ripple" balloon.  I felt like a little kid at Disney World this morning, and am so thankful to have had this amazing experience!  To see pictures of my big adventure, check out my Flickr page!