I cannot claim any credit for the wonderful flavors in this grown-up version of "cheese and crackers" since I neither made nor found these items on my own, but rather received them as a gift.  Both the tortas and the goats milk cheese can be found at The Good Life Market in Raymond, Maine.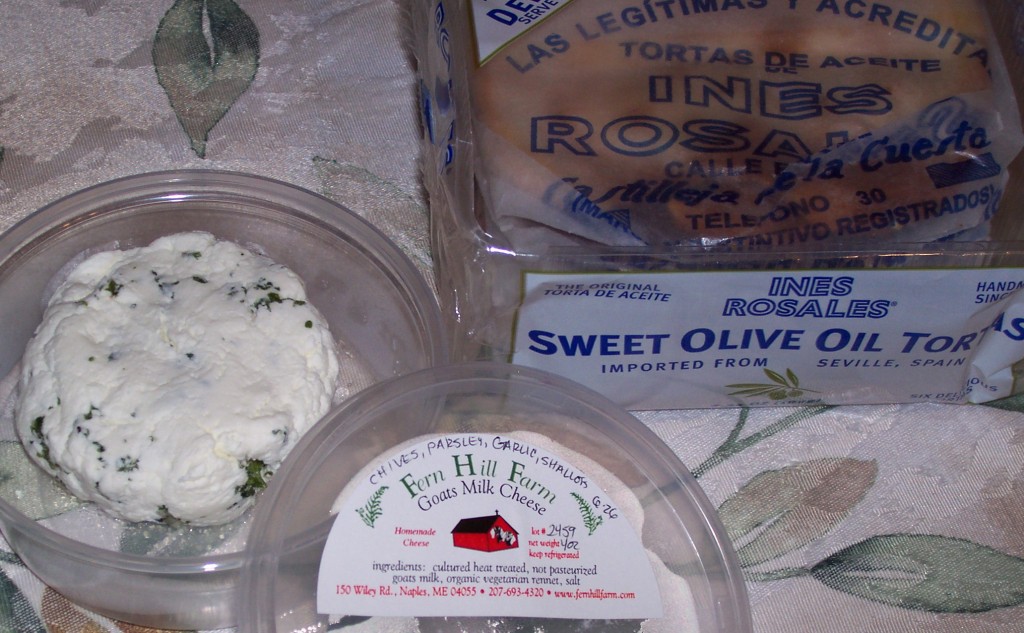 The sweet olive oil tortas are imported from Seville, Spain.  They are unlike anything I've tasted before and are difficult to describe; they look like pita bread, but taste somewhat like a cross between a pizzelle and a crouton.  They are crisp, slightly sweet, and lightly flavored with olive oil and anise or fennel.  These flavors paired nicely with the homemade goats milk cheese from Fern Hill Farm.  I expected the cheese to be tangy, which it was to some degree, but it was very fresh tasting and unlike any goats milk cheese I've had before.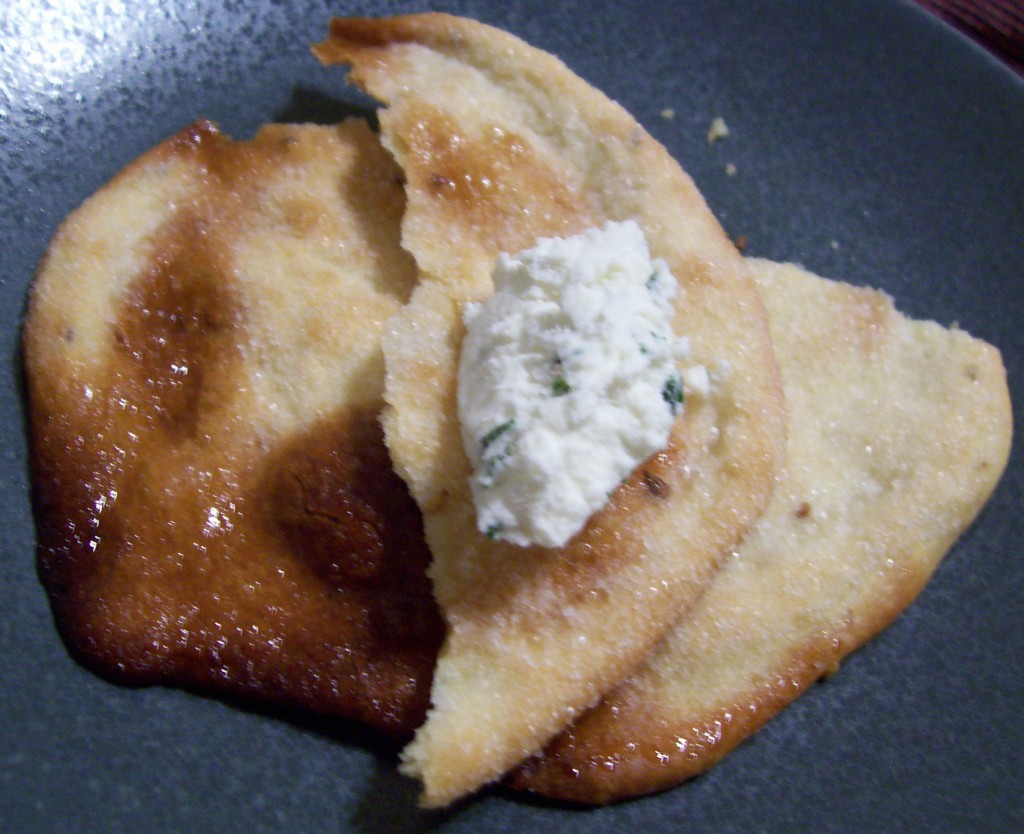 The tortas come in a package of six, and are individually wrapped in paper.  After our snack, we placed the remaining two tortas, still in their packaging, on our counter for another day.  These were the first wrapped "people food" items to be ravaged by our usually somewhat well-behaved cat, Ashes.  I think he's officially proven that he too is a foodie…  BAD kitty!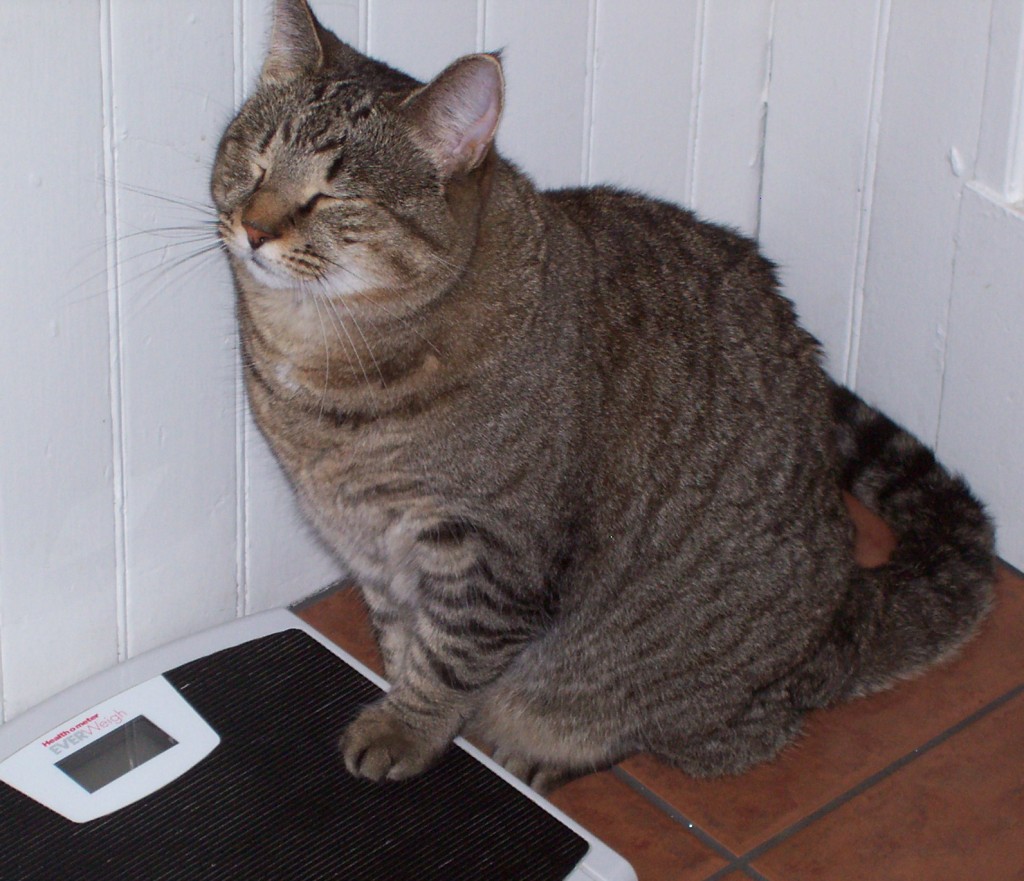 *Please note that this scale is indeed for our cat, and the picture is included in this blog entry for dramatic effect.  Our vet has asked us to monitor his weight; he generally does NOT eat people food, and is very well cared for.