This was a quick weekend lunch that will also provide several easy meals during the upcoming week.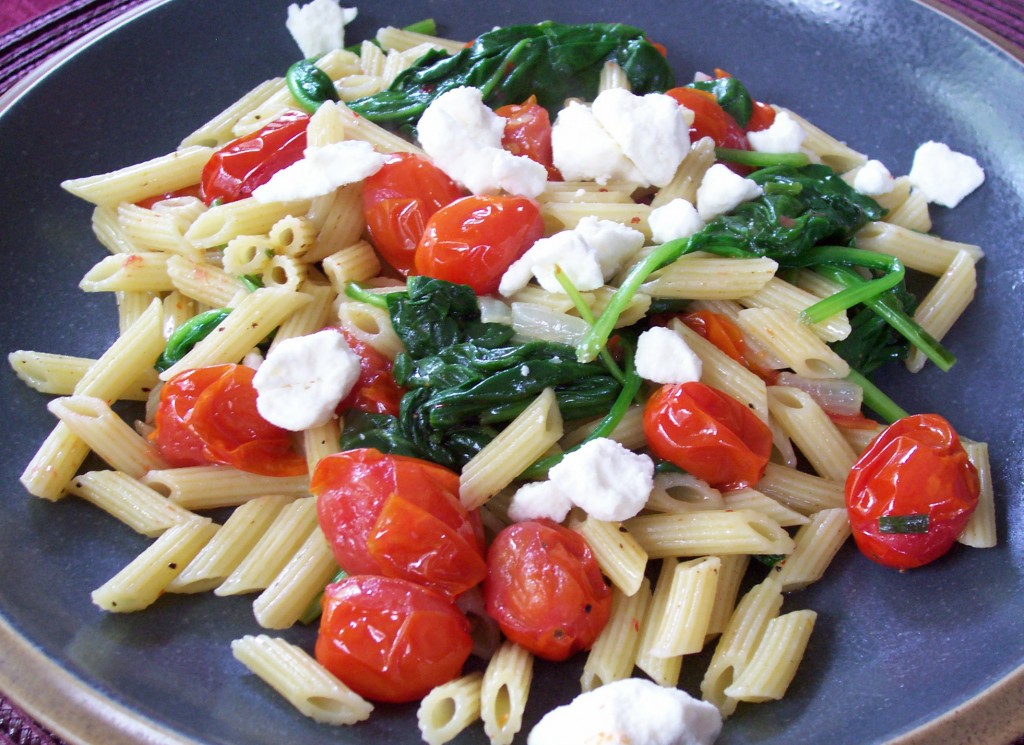 Ingredients
1 pint grape tomatoes
1 box of penne pasta
3 tbsp. olive oil
2-3 cloves of garlic, minced
1 small onion, chopped
a handful of chives, chopped
1 bag of baby spinach
crushed red pepper
Toss grape tomatoes with about 1/2 tbsp. olive oil and roast at 400 degrees for about 5 minutes.  Meanwhile boil pasta as directed on package.  In a large pan, cook the garlic and onion over medium heat in the remaining olive oil.  Once the onion is transparent, add a few shakes of crushed red pepper, and then add the baby spinach and chives, tossing to coat with olive oil and cook evenly.  Turn heat down to low so as not to overcook the spinach.  Drain the cooked pasta and toss with the spinach, adding about 1/4 c. of the pasta water to the pan.  Lastly, toss grape tomatoes into the pasta mixture and season with Cavender's Greek Seasoning to taste.  Top with feta cheese and serve.