This ice cream cake is fairly easy to make using homemade chocolate banana ice cream and a store-bought brownie mix.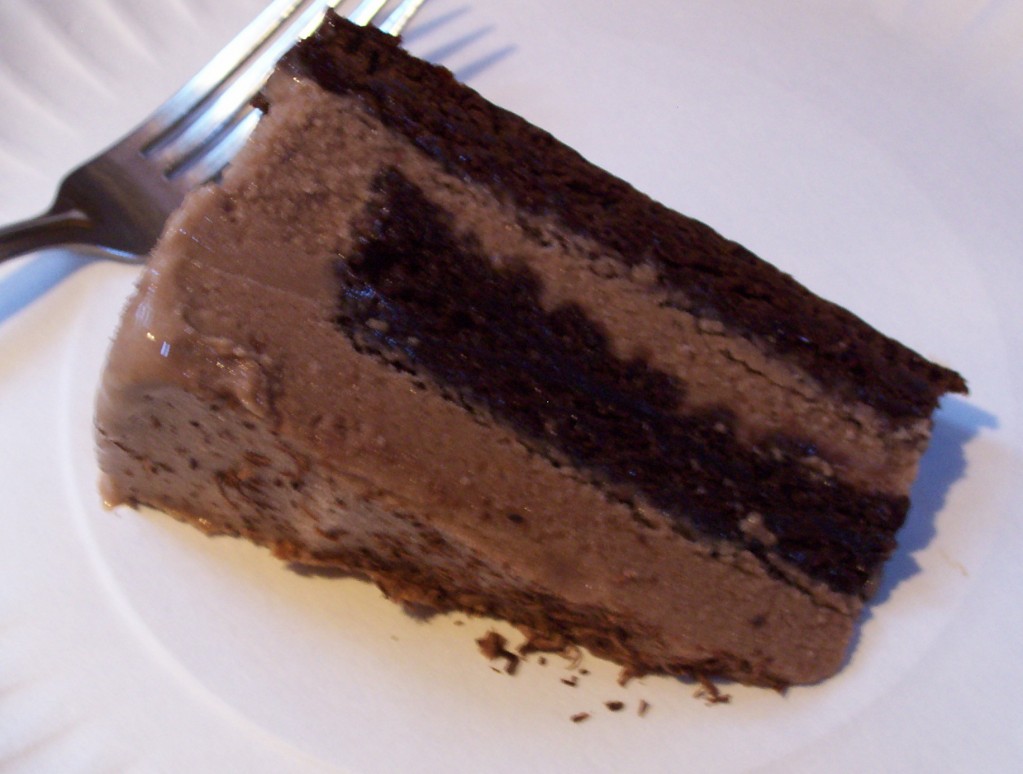 Prepare brownie batter as directed on the package, then pour half of the batter into a greased (I used Pam) springform pan.  Pour the other half of the batter into a slightly smaller cake pan.  To avoid sticking, and make for easy placement into the ice cream cake later, line the smaller cake pan with parchment paper.  Bake the brownies as directed, minus a few minutes since these brownies will be thinner than usual.  Cool the brownies completely.
Prepare one batch of  Chocolate Banana Ice Cream (recipe at ~ https://www.kelliesbelly.com/?p=699).  As soon as the ice cream maker is done, pour half of the ice cream into the springform pan on top of the first brownie layer.  Then carefully place the smaller brownie circle into the springform pan and top with remaining ice cream.  Freeze overnight.  Garnish with shaved dark chocolate, cocoa powder, or hot fudge sauce before serving.