This is a very easy ice cream recipe that does not require any heavy cream.  Unlike my last batch (using a different recipe, not to be posted here), this one froze quite nicely while remaining scoopable.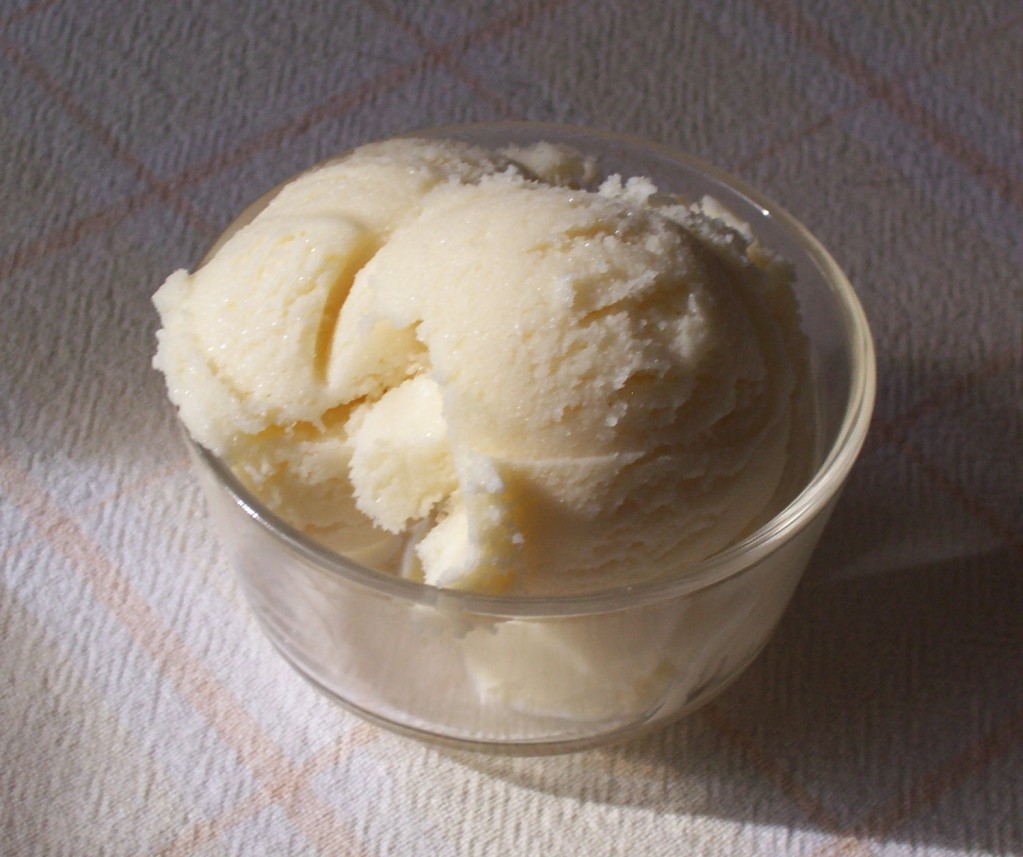 Ingredients
1 c. skim milk
1/8 tsp. salt
1 egg, beaten
1/4 c. sugar
14 oz. can sweetened condensed milk
14 oz. can light coconut milk
1 tsp. pure vanilla extract
Combine skim milk, salt and sugar in a sauce pan over medium heat until very hot and steaming, but do not boil.  Whisk half of the hot milk mixture, a little at a time, into the beaten egg.  Be sure to whisk constantly to avoid scrambled egg pieces in your ice cream!  Then whisk the egg mixture into the remaining hot milk mixture and cook 3-5 minutes over medium heat.  Again, the mixture should be hot and steaming, but should not boil.  This mixture should also thicken slightly.  When thickened, remove from heat, and chill in refrigerator about 2 hours.
Whisk the coconut milk, sweetened condensed milk, and vanilla extract into the chilled egg/milk/sugar/salt mixture, and pour into an ice cream maker.  It took about 25 minutes before this batch really thickened up.  Its consistency was much like a milkshake, but it reached the proper consistency after freezing overnight in an airtight container in the freezer.