Sometimes when I'm in a hurry and looking to use up different leftovers I stumble upon an recipe idea that I end up actually planning to make again!  This is one such example.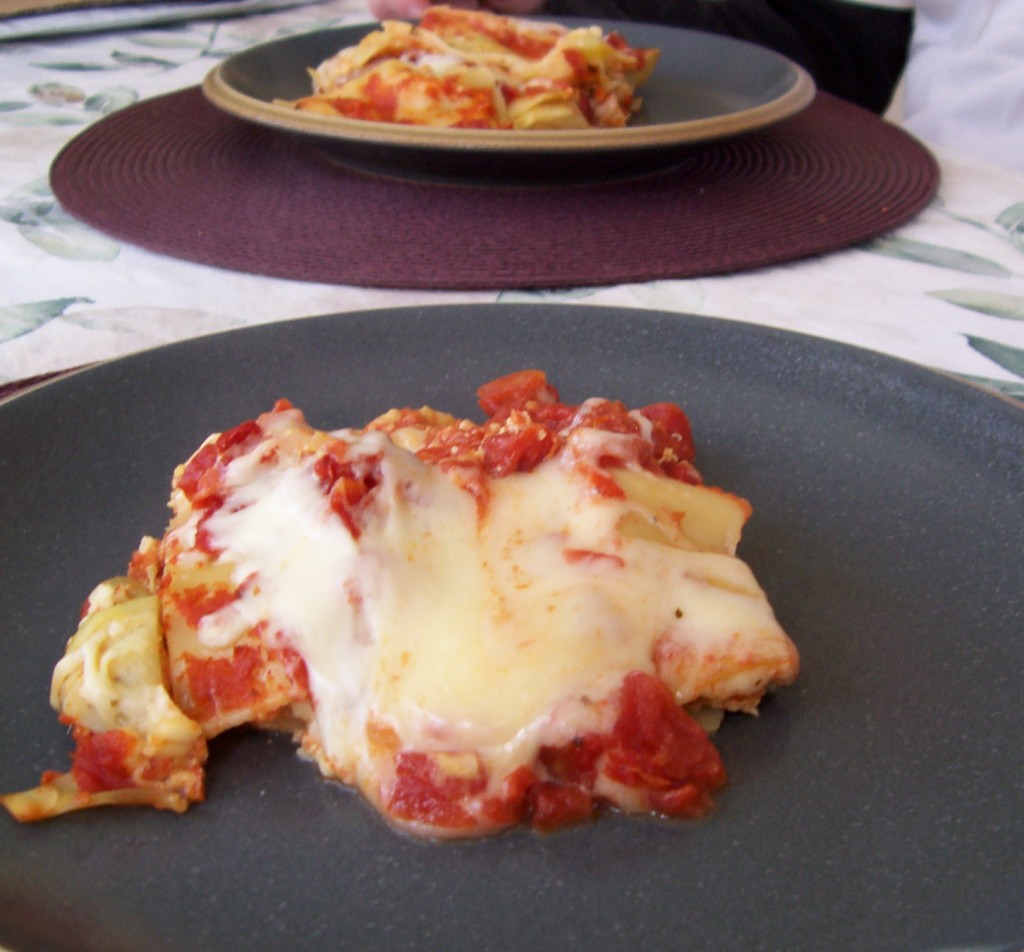 I was actually making sundried tomato and ricotta filled ravioli for dinner that night, but found I did not need nearly as much filling as I had made.  So while waiting for the ravioli water to boil, I used a little pasta sauce to coat the bottom of a 9-inch square baking dish, and layered the remaining ricotta and sundried tomato mixture between some Barilla Oven Ready lasagna noodles leftover from another evening.
Three layers of noodles, and two layers of ricotta/sundried tomato mixture later, I realized that this dish would need a little something else…  So I opened a can of quartered artichoke hearts which, along with a little mozzarella cheese, made the next layer.  One more layer of lasagna noodles, and I realized I would need more sauce to cover the top layers of pasta.  Since I had no more sauce available, I used a 14 oz. can of petite diced tomatoes with garlic and basil, covered the lasagna tightly with foil and baked it about 40 minutes.  In the last few minutes of baking, I sprinkled a little more mozzarella over the concoction, and put it in the oven long enough to melt the cheese.