For her birthday, my mom requested something frozen, yet light, with ginger.  After a little searching, I found a couple of recipes that I was able to meld into one dessert.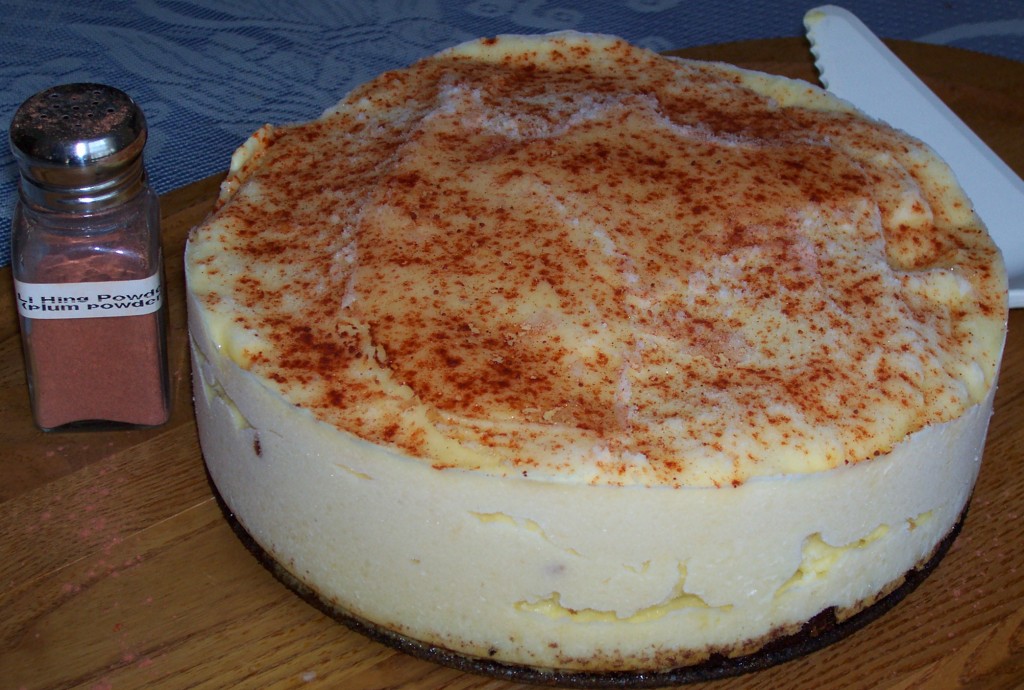 Both recipes call for fresh ginger.  The cake recipe is from the Chow website.  The cake is moist, and has the most ginger flavor I've experienced in a cake.  The frozen yogurt recipe is from www.thekitchn.com.  I did make a few modifications on the frozen yogurt recipe.  First, I used one carton of nonfat vanilla yogurt instead of the plain whole milk yogurt.  I cut the sugar down to half a cup, since the vanilla yogurt was sweetened.  I also used light coconut milk to cut back on saturated fat.  The texture was similar to sherbet, but worked nicely to make a fresh and light dessert with a lot of flavor!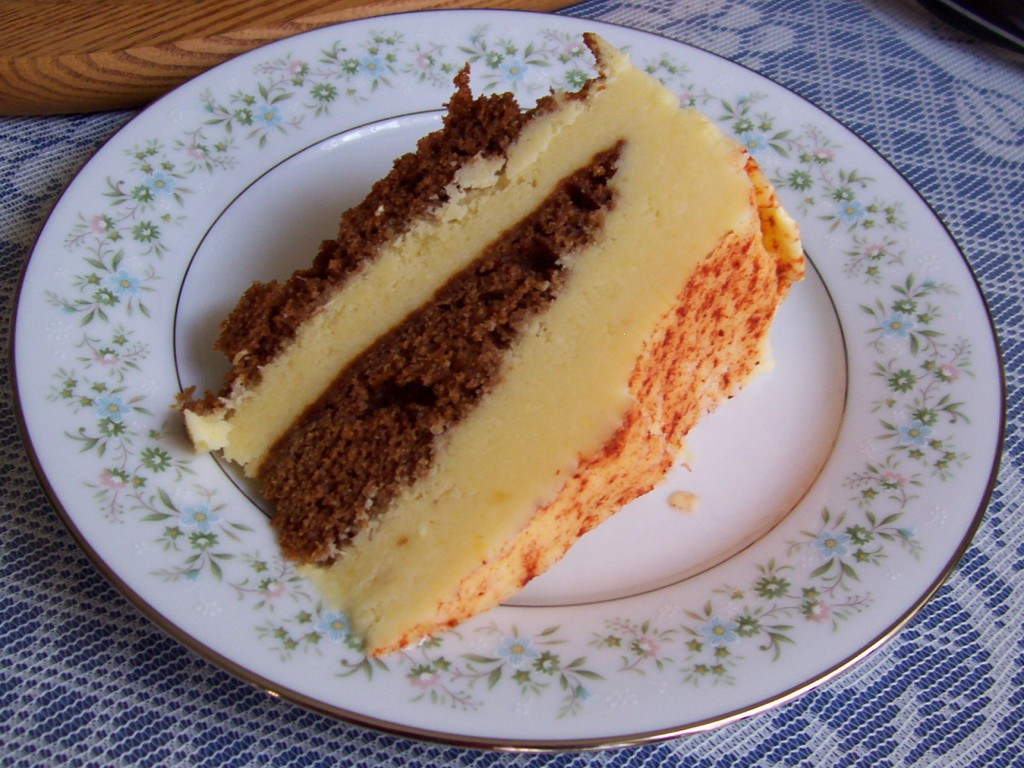 This frozen yogurt cake was fairly easy to put together.  I baked the cake in a springform pan early in the day, and later in the day I made the frozen yogurt.  I used a large serrated knife to slice the cake into two thinner slices, leaving the bottom slice in the pan, and reassembling the pan to be able to contain the frozen yogurt.  Then I spread half of the frozen yogurt across the first layer of cake, placed the second layer on top of the yogurt, and topped it with more frozen yogurt.  For color, I sprinkled a little Li Hing Powder over the top.