This recipe was inspired by a ravioli dish served at Sebago Brewing Company.  In order to make these raviolis, I used directions from Cooking Light's Pumpkin Ravioli with Gorgonzola Sauce.
The filling consists of one package of baby bella mushrooms, chopped and sauteed in 1 tsp olive oil, with two cloves of minced garlic and a little salt and pepper.  Then I placed a heaping teaspoonful of filling onto each wonton wrapper.  To seal the raviolis shut, I brushed the edges with water before folding and pressing.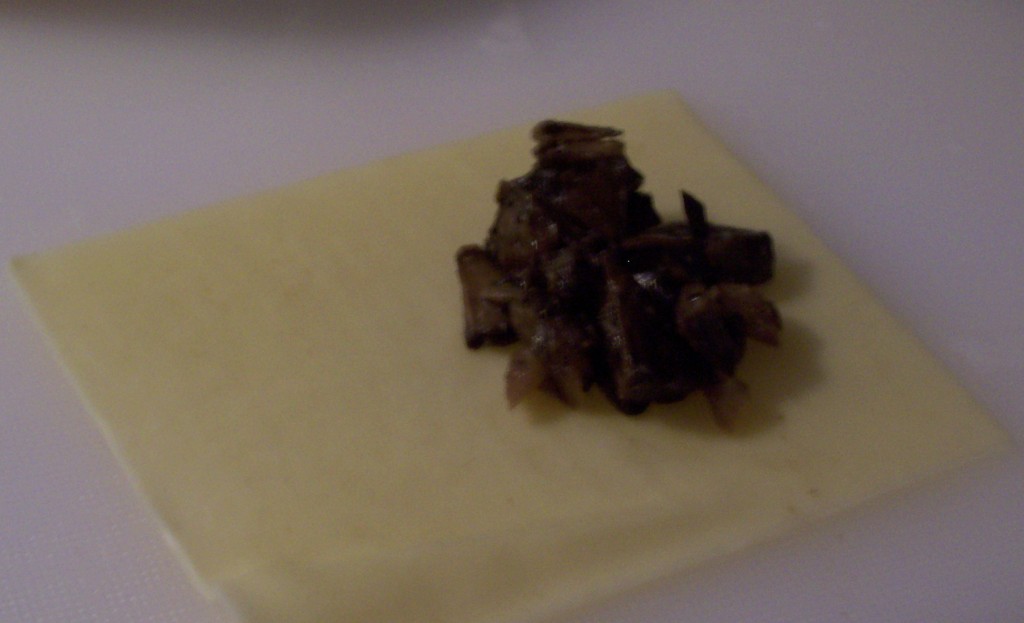 The Cooking Light recipe recommended placing the raviolis on a surface that had been lightly sprinkled with corn starch, so I did that.  I also found it helpful to wipe down my work surface (a small cutting board) between each ravioli preparation to cut down on extra moisture.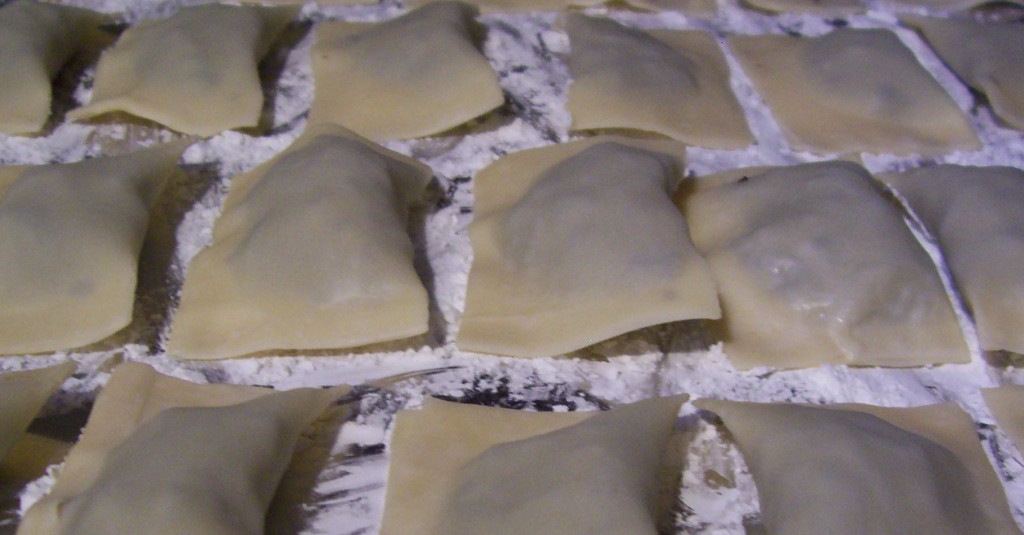 The end results were delicious, but visually unappealing (hence the lack of photo).  These little buggers really stuck together, so it was difficult to get the sauce to coat them evenly, and difficult to eat them without ripping them apart.  Next time I will toss them with a small amount of oil and then in sauce immediately to avoid the sticking issue….  Since I only used half of the package of wonton wrappers, I'll have another try this week, perhaps with different fillings and a tomato-based sauce.