My grandmother made these little cheese crackers for a family gathering this past weekend.  They are great served warm!  They remind me of a recipe for cheese wafers (recipe below picture) that I have had in the past.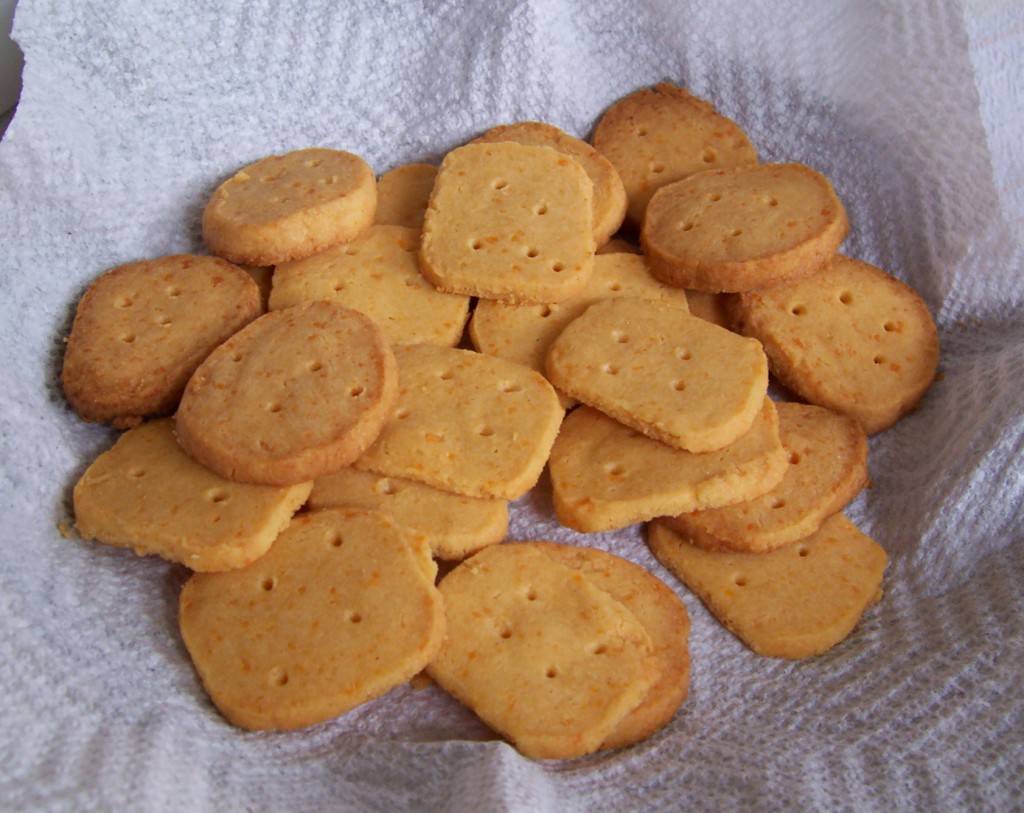 Cheese Wafers
1/2 c. butter
1 c. grated extra sharp cheddar cheese
1 c. flour
1 pinch salt
1 pinch cayenne pepper (or more–I use about 1/4 tsp.)
pecans (optional)
Cream the butter and cheese together.  Stir in the other ingredients, then roll into logs, and wrap in wax paper.  Refrigerate at least 1 hour, then slice and bake at 325 degrees 5-10 minutes until done.  Press a pecan on the top of each wafer before baking if desired.
*If making these for a gathering:  Inform your guests that these are cheese wafers, especially if using white cheddar AND pecans.  They closely resemble shortbread cookies, and can be quite surprising to anyone not expecting the cheesy, salty, spicy flavor!