My friend Morgan made these pickles from veggies grown in her own garden.  I usually am not a fan of bread & butter pickles, but these were crisp and tangy with just a little sweetness unlike the store-bought type.  The dilly beans were also crisp and flavorful.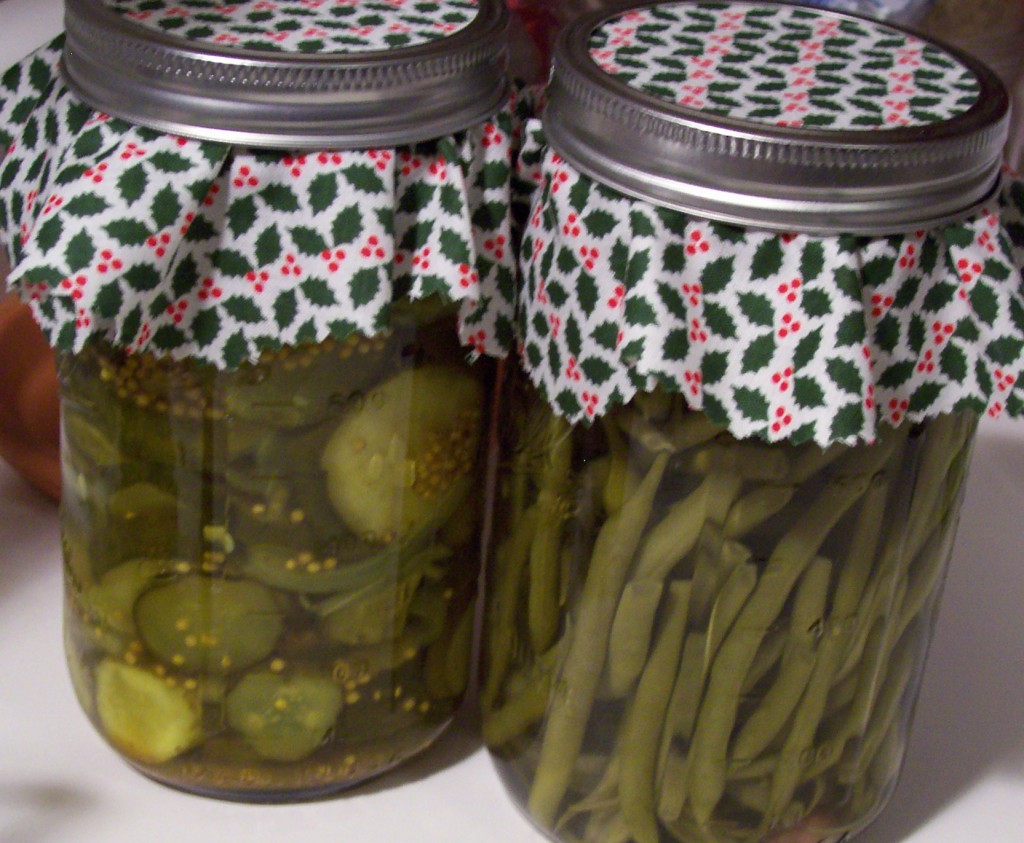 There is something about homemade pickles with baked beans…  I knew I was going to have to make a batch of our favorite beans to go with these pickles!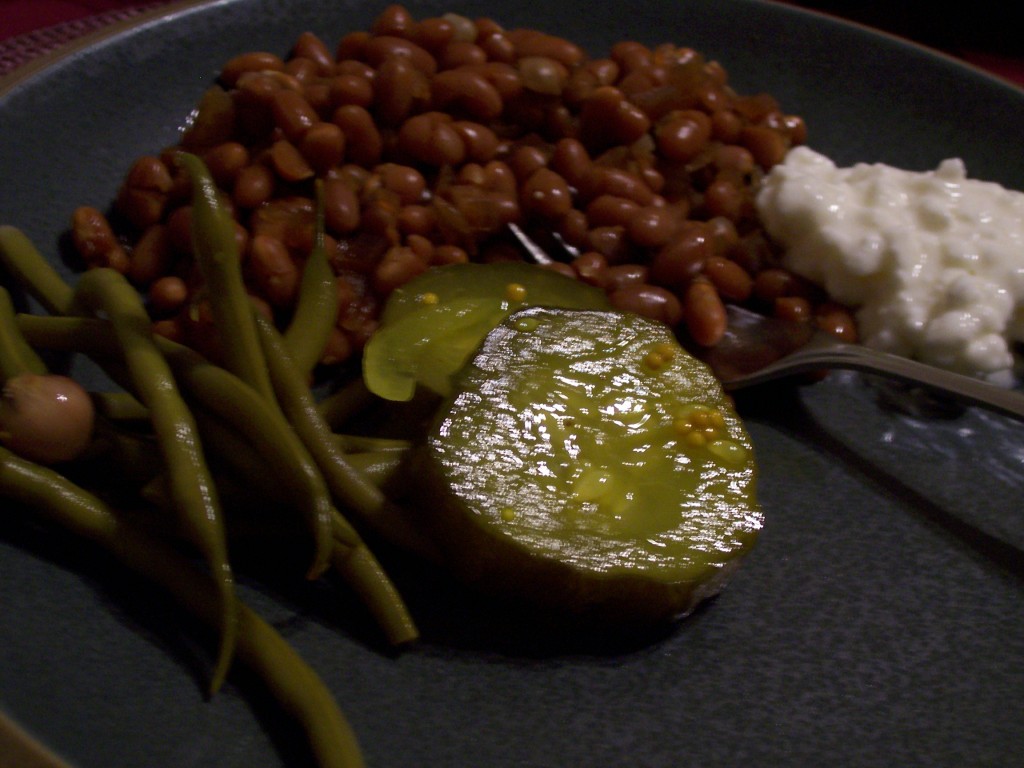 Recipe for Baked Beans
2 c. dried white beans, rinsed and soaked overnight
4 c. water
2 c. apple cider or hard cider
1 onion, minced
1/2 c. molasses
1/2 c. maple syrup
1/2 tsp. dry mustard
1/8 tsp. cloves
1/2 tsp. ginger
Drain and rinse the beans.  Combine beans and 4 c. water in Crock Pot and cook on high for 2 hours.  Reduce heat to low and add all other ingredients and cook another 6 hours or until the beans have reached the consistency you prefer.  These beans are even better as leftovers as the flavors mellow and the sauce thickens.