I love Indian chutneys, especially with Naan or other breads.  Last night I tried making a red onion chutney and an apple cranberry chutney which we tried this morning with potato pancakes made from leftover Thanksgiving mashed potatoes.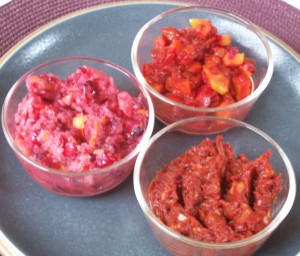 Left: leftover cranberry orange relish from Thanksgiving
Top: curried apple cranberry chutney
Lower Right: Indian onion chutney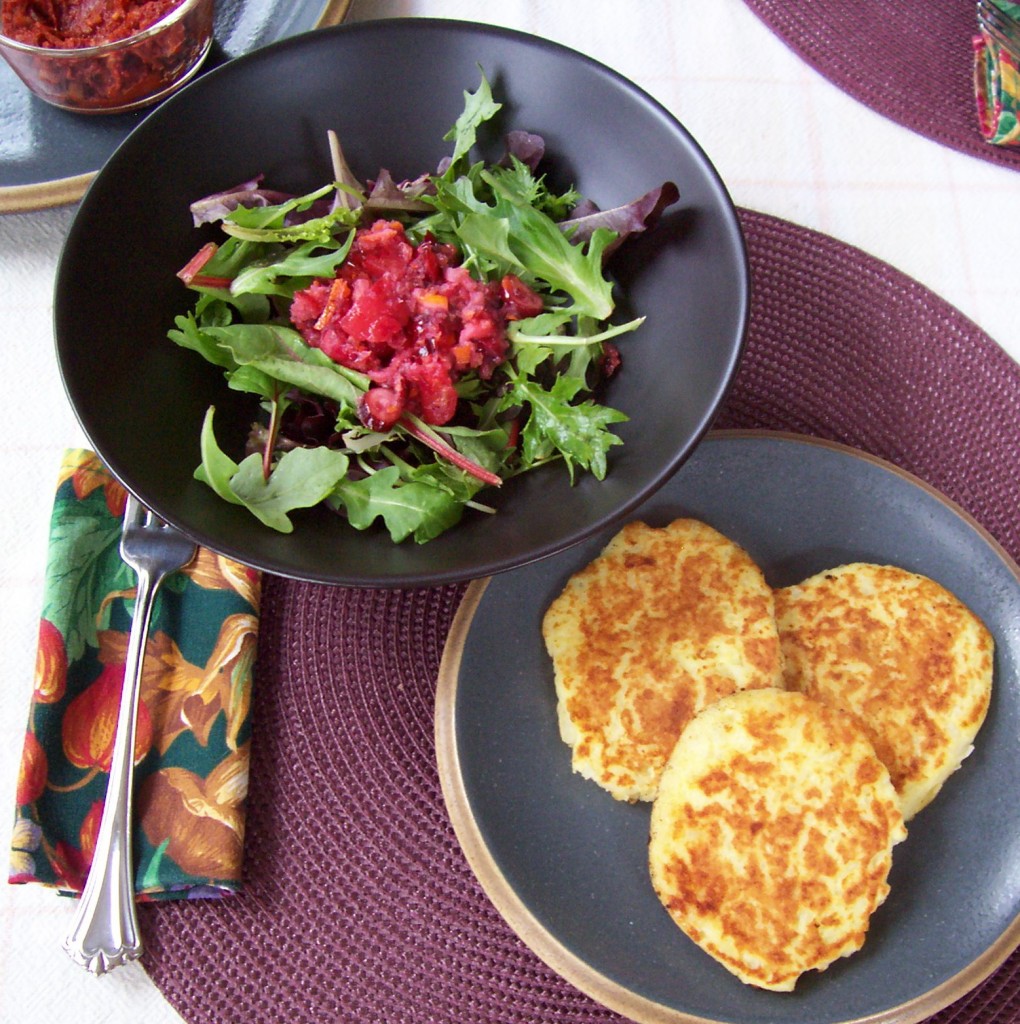 Brunch!