I have been wanting to make these for a while, and finally got around to it on this rainy day. They are tasty, crunchy, and strangely addictive… I never thought I would say that about beans!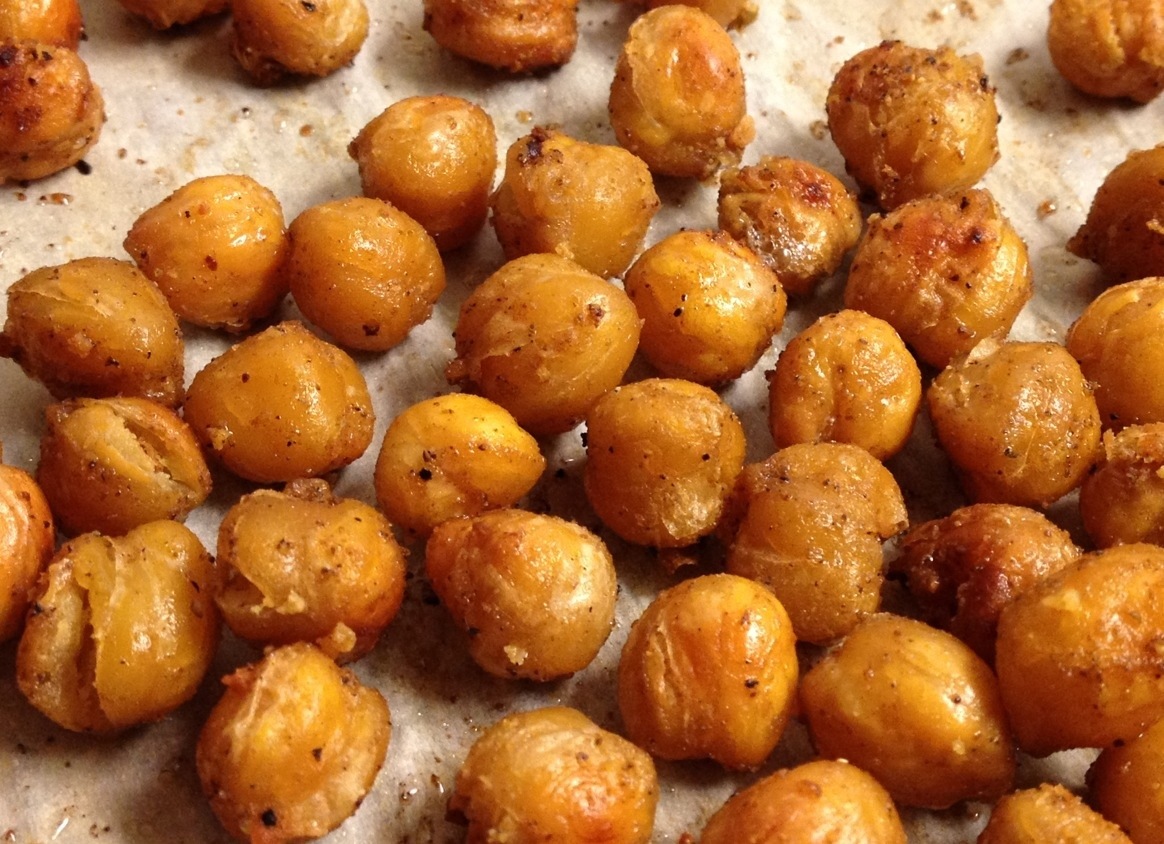 These are great warm, right after baking. They would also be a great salad topping for protein and crunch!
Recipe:
1 can of garbanzo beans, drained, rinsed and dried
2 tbsp olive oil
1/4 tsp each of cumin, black pepper, cayenne, salt (I didn't measure, these are estimates.)
Bake at 400 for 20 min, toss and bake another 5 min. Check for crispness, and bake a few minutes longer if needed.