I know there are a lot of restaurants in Portsmouth, New Hampshire, but every time we pass through we feel the need to stop for brunch or dinner at the Friendly Toast.  We can always count on having a delicious meal that is unlike anything we would have thought of making for ourselves at home.  Our last visit was a brunch visit.  On that weekend morning the Irish Benny was one of the specials, and I asked for a half order with a side of fruit.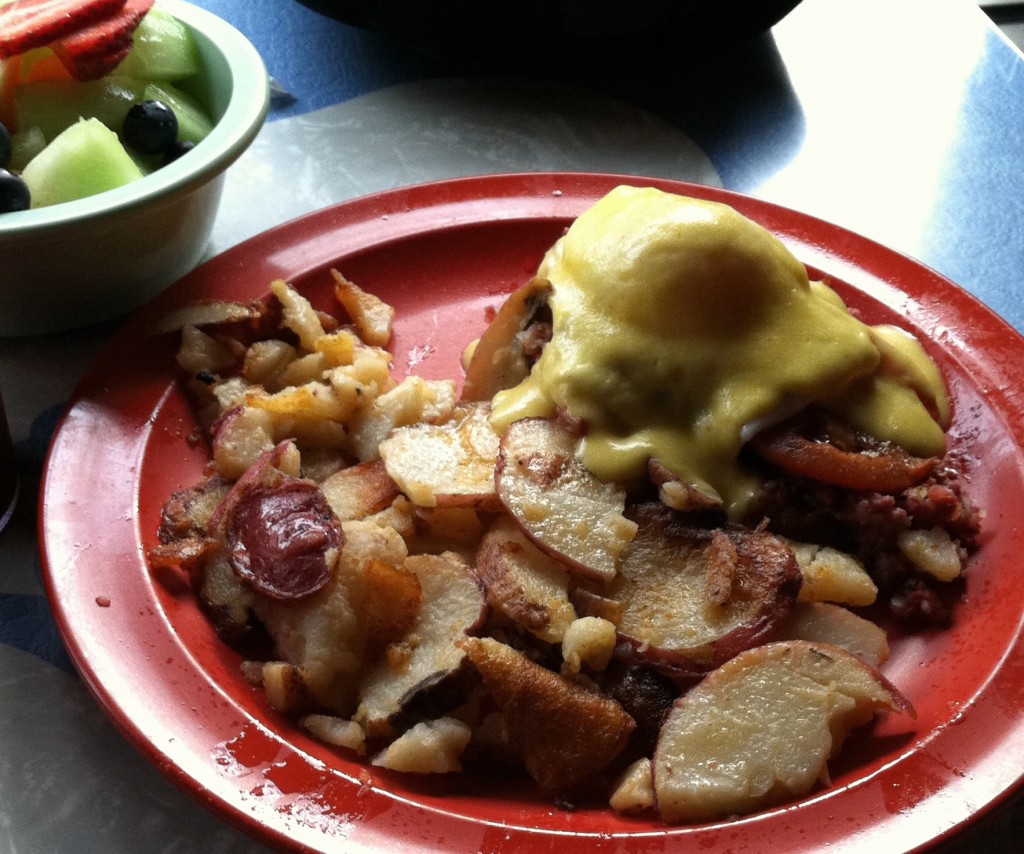 This dish, shown above, consisted of a piece of homemade toast topped with homemade corned beef hash, a perfectly poached egg, homemade hollandaise sauce, and a side of homefries.  The serving size was just right.  I would definitely order this again.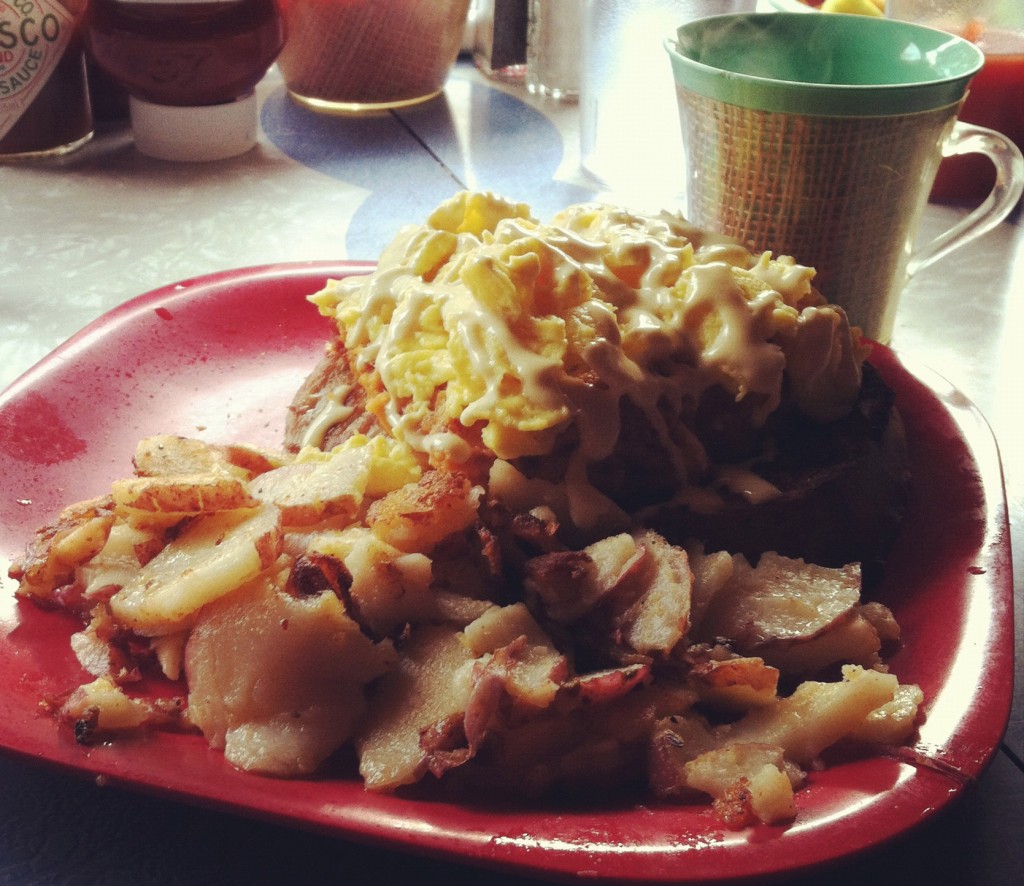 My partner in dining chose a menu item I have considered on many occasions, but had not tried until he kindly shared a few bites with me that morning.  Shown above, the Ole Miss is a plate of spicy goodness:  homemade cayenne cheddar bread topped with real sausage or vegetarian sausage, chipotle mashed sweet potatoes, scrambled eggs, and mango sour cream.  The flavor combination is AMAZING, and I am fairly certain I will be ordering this dish on my next visit whether it is lunch or dinner time!
Check out the menu for yourself; there really is a little something for everyone:
http://www.thefriendlytoast.net/