I'm always looking for ways to use ingredients in my refrigerator and cupboards to make grilling marinades.  This time around, I started with Sriracha and sort of threw this marinade together with a few other basic ingredients.  We grilled the chicken with our Weber grill, with the lid on to give it a smoky flavor.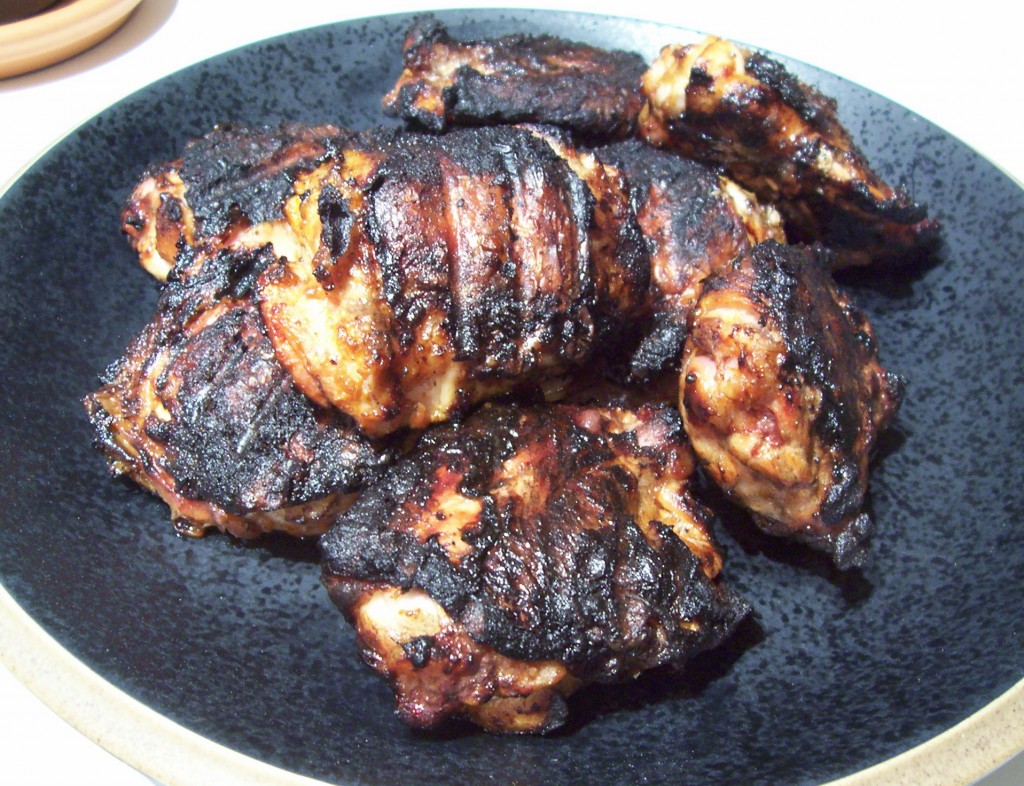 Sriracha Marinade for Chicken
1-2 tbsp Sriracha
1/3 c. rice wine vinegar
1/4 c. water
1/4 c. olive oil
Whisk together ingredients and pour over chicken.  Marinade in refrigerator for at least 6 hours.  Grill.