Today I had a lovely lunch with my teaching team at a new restaurant called Marché.  Sister restaurant to Fuel, Marché is only open Monday-Friday from 11-2, and Monday evenings for dinner by reservation.  Some of the chefs and other restaurant staff from Fuel also work at Marché and have done a wonderful job of bringing a fast, high quality lunch option to the area. Their menu is fairly simple, offering sandwiches, salads, crepes, and burgers all made with fresh ingredients.  One of their specialties is a whole roasted chicken served with haricot verts for only $9.00.  As quoted from their menu, "We fill our chickens with fresh herbs, whole garlic cloves and Cabot creamery butter. We truss them by hand and cook them in the rotisserie ( our favorite cooking tool), every day. Our rotisserie can only hold 15 chickens, so when they are gone, they are gone!"  They also use these chickens to top salads, make homemade chicken salad for sandwiches (not the mayonnaise-drenched stuff), and as a filling for some of their crepes.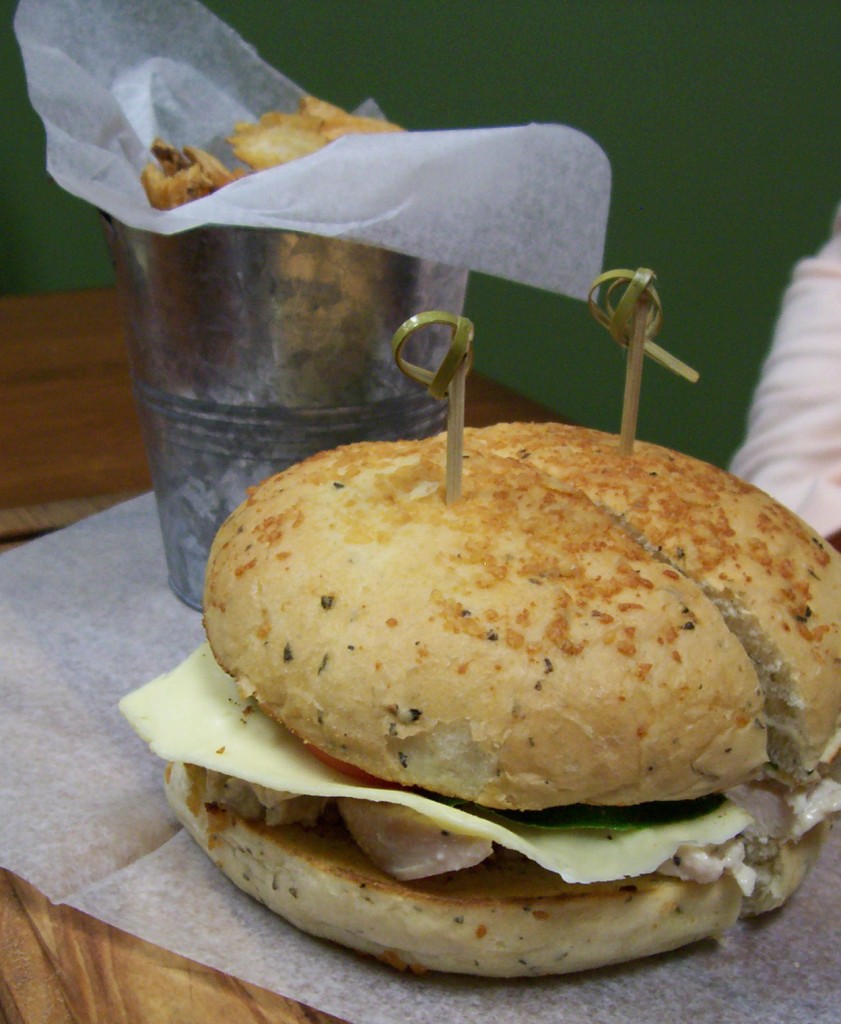 Their crepes are made with Julia Child's recipe, and can be ordered full or "mid" sized.  A full size order has two crepes, while a mid has one crepe.  Their lobster crepe is amazing, though I didn't have my camera when I tried it a few weeks ago.
My friend ordered today's crepe of the day and she really enjoyed it.  She said it was spicy, and it had rotisserie chicken, black beans, corn, onions and red pepper in it.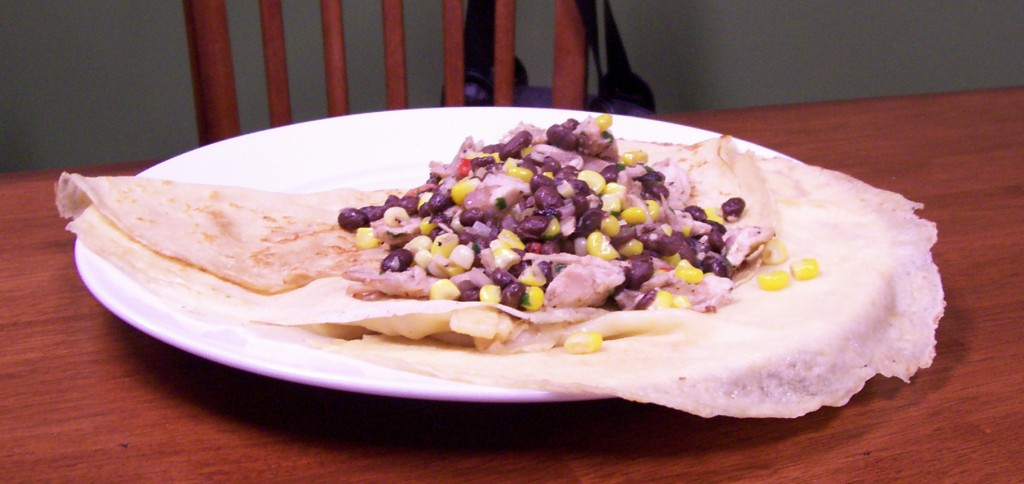 I almost ordered the lobster crepe again, but I ended up ordering the reuben sandwich today to try something different.  It was very flavorful, and different from any other reuben I've had before.  It was filled with hot smoked beef brisket as opposed to the cold black pastrami that most places seem to use.  Their meats are roasted in house, and I'm sure that contributed to the difference in flavor and texture.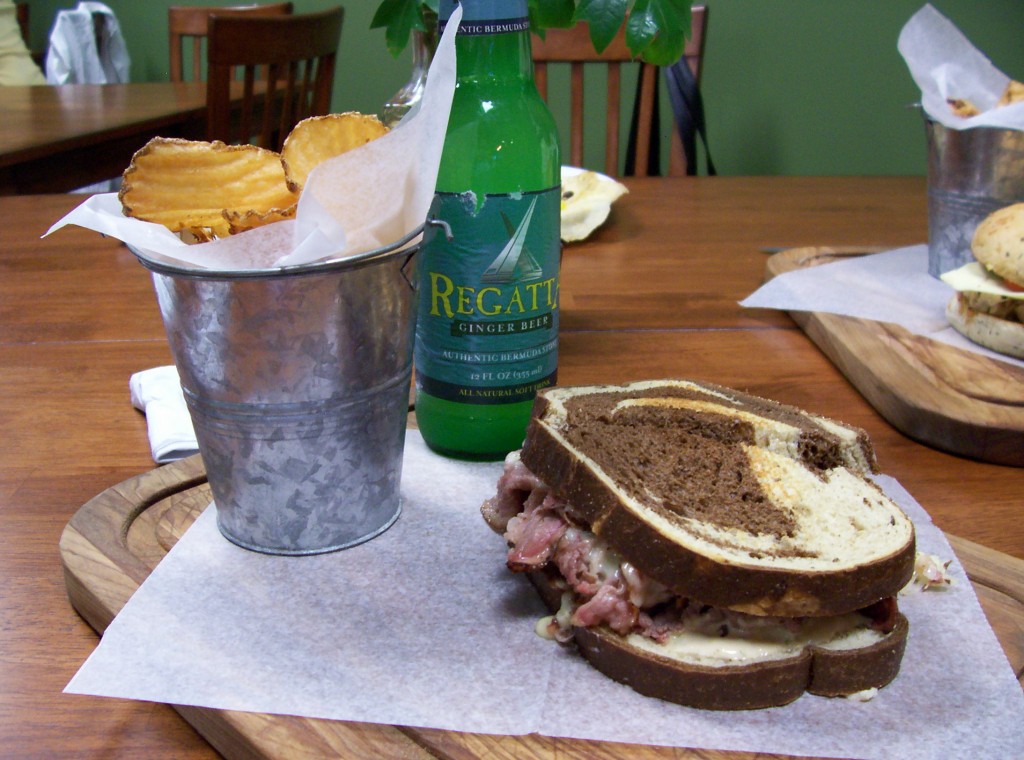 Katz's Deli is the last place I ate that served a sandwich of comparable quality, though I had to wait much longer for that sandwich, and the atmosphere was not nearly as nice as Marché's atmosphere!