After walking the trails at Poland Spring Preservation Park, we decided to take a ride to Harvest Hill Farm with the idea of getting some locally grown, range fed meat to grill for dinner.  After seeing the animals on the farm, and in the petting barn, I lost interest in having meat for dinner, but did see that they had freshly baked breads in their market.  The maple bread looked and smelled amazing, so I couldn't resist.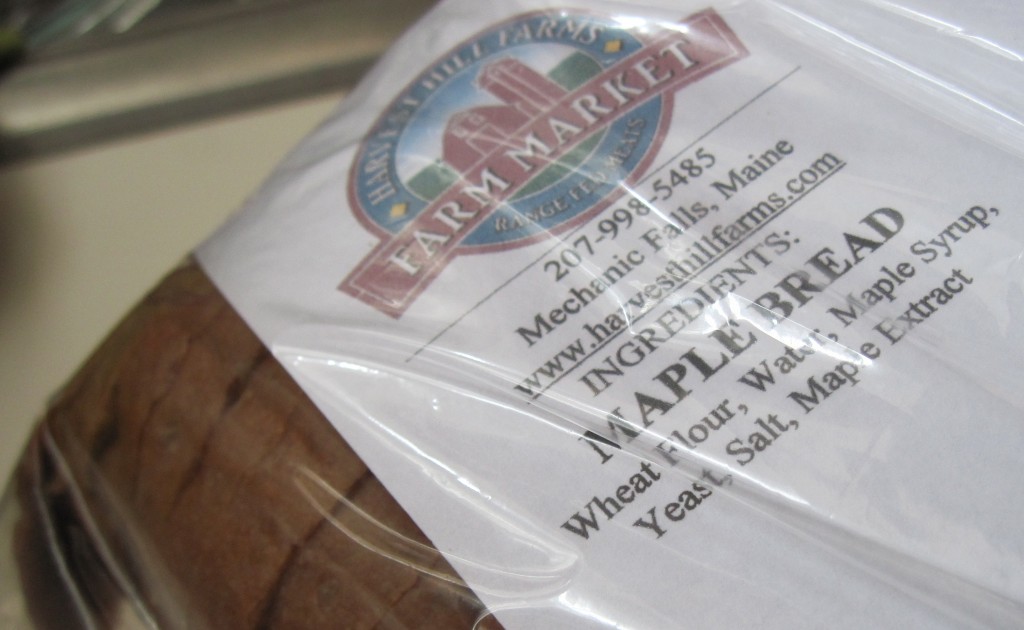 This morning we had eggs, homefries, and maple toast to fuel up for another hike.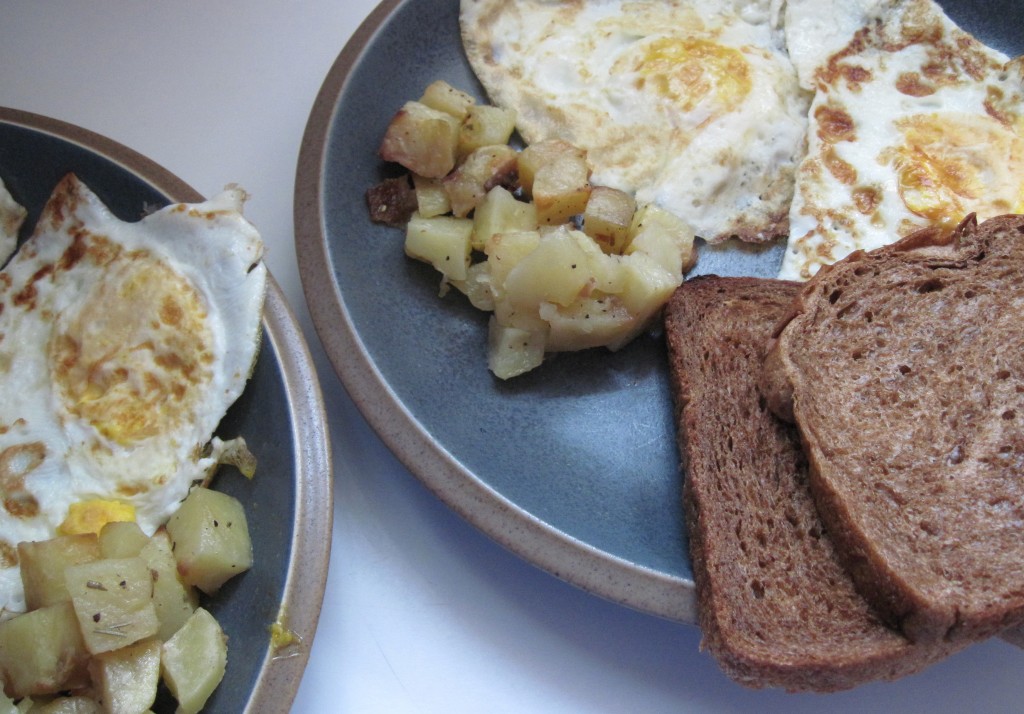 We also packed some peanut butter sandwiches made with this maple bread to bring along on the hike.  The maple flavor is potent enough not to be overpowered by the peanut butter, but the bread was not as sweet as I would have expected.  It is chewy, sort of like a sourdough bread, and is even good on its own.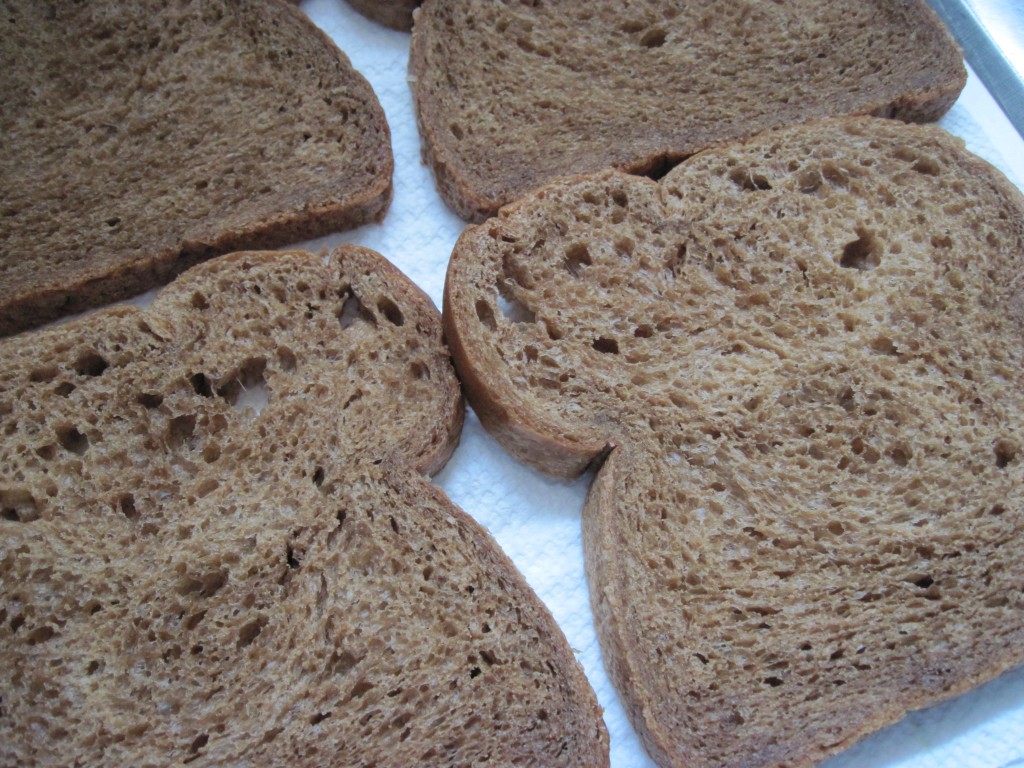 After our stop at Harvest Hill Farm, we decided to take a ride further down Route 26 to check out Square Root Natural Foods to see what products they have to offer.  We were impressed with their wide variety of grains, including blue corn meal which I bought with no particular recipe in mind.  While browsing the wine section, we were approached by a knowledgeable and friendly employee who told us a little about the wines he had in stock.  We splurged on a bottle of Malbec that was made with organic grapes (Lulpeo Malbec 2009 Curico Valley, Chile) and a package of GIN-GINS, double strength ginger hard candy from The Ginger People.
We also noticed that they carry Harvest Hill Farm breads, and many other Maine products including an apple salsa that looked interesting, and a few Maine made wines and mead.  Wanting to only spend cash, and not knowing what we'd be cooking with several days of hiking planned, we only purchased a few items, but will return again soon.