Aside from the enjoying the water and evening campfires, brunch is one of my favorite things about camp.  Usually my brother cooks the eggs; he even brought his own electric griddle to make sure there would be enough cooking space for all of us to enjoy brunch together.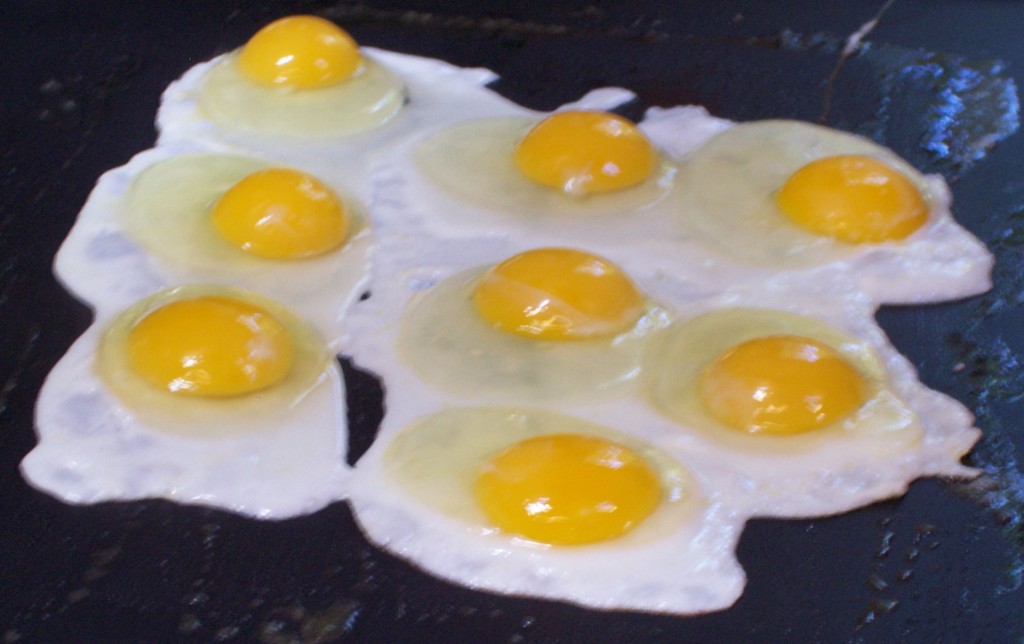 Dad usually fires up the grill for Mailhot's sausages, featured today in The Portland Press Herald.  Mailhot's Sausage Co. is a 100 year old family owned business in Lewiston, Maine.  They also make cretons, salmon pie, and a few other French Canadian staples.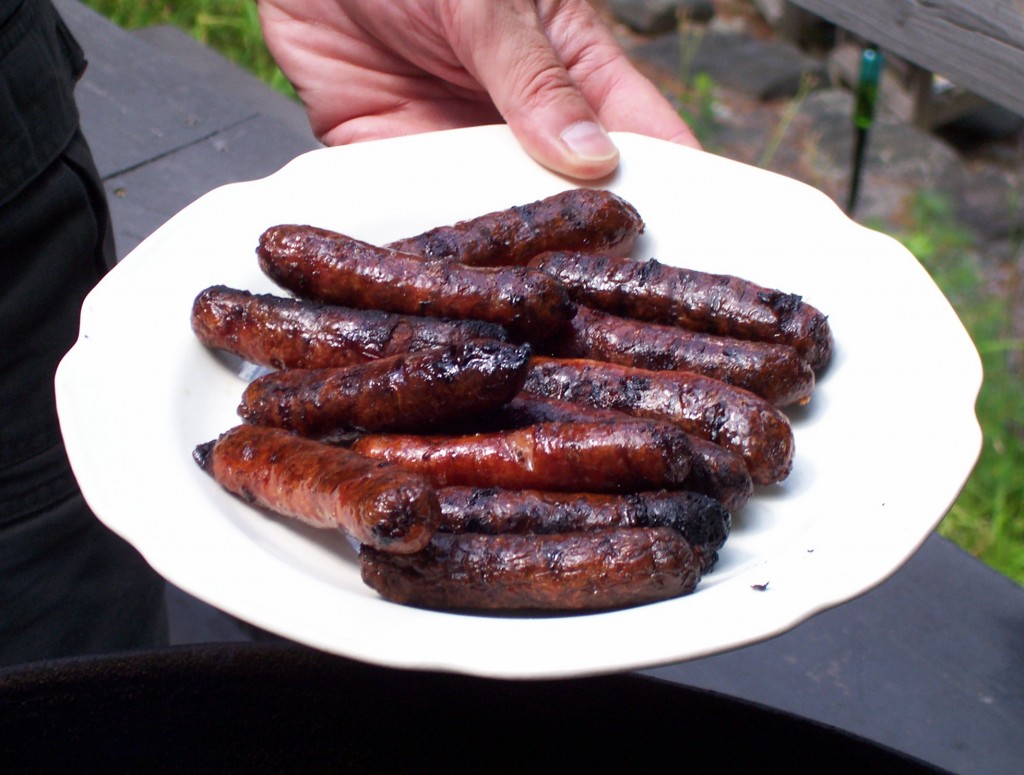 Dad also grills a mixture of sliced potatoes and onions with a little olive oil, salt, and pepper in place of traditional homefries.  Potatoes take a long time to cook, so we usually pierce them with a fork and microwave them for a few minutes before slicing for the grill.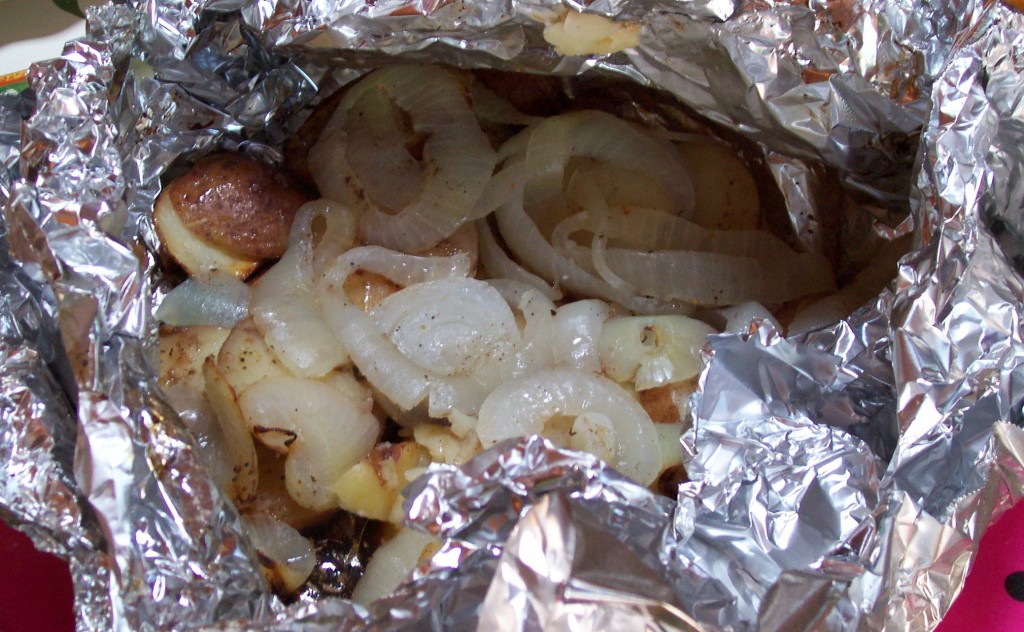 Instead of toast, we have been grilling Portuguese muffins, which at first glance resemble English muffins, but are slightly sweet, and softer in texture.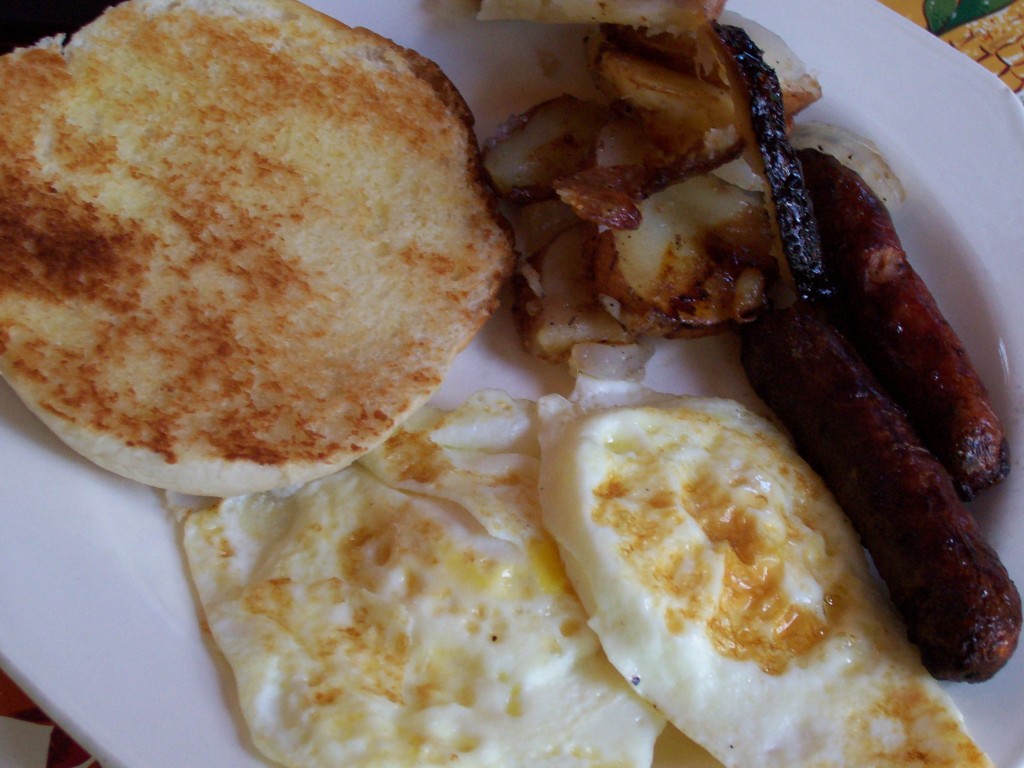 This is the sort of breakfast one should really only consume once or twice a month, preferably after a good long run!