Every year for Father's Day, I make a batch of whoopie pies (or an IOU for a batch of whoopie pies), Dad's favorite dessert.  This year the whoopie pies were from a bakery, rather than my own kitchen, due to the demise of my 20-year-old oven earlier in the week.  Fortunately I was able to purchase whoopie pies from a local bakery close to my dad's childhood home.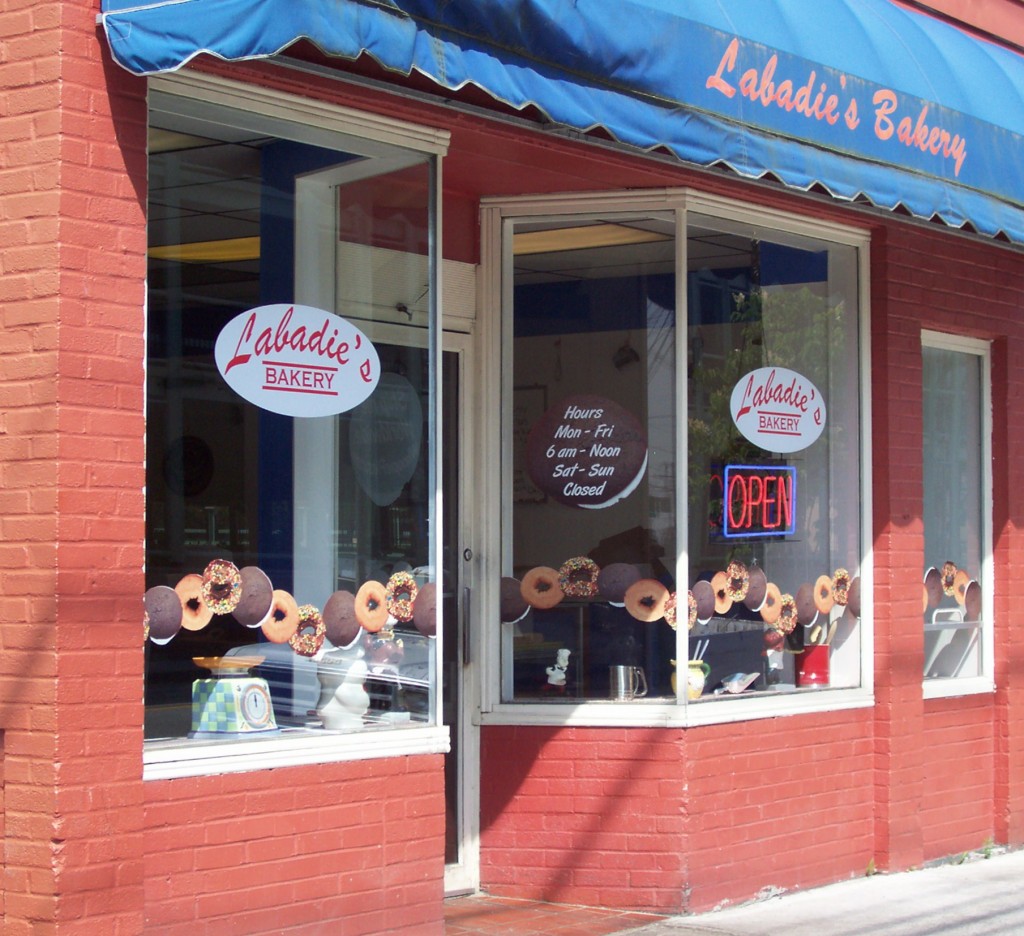 Labadie's Bakery in Lewiston, Maine claims to make the "Original Maine Whoopie Pie" and has been doing so since 1925.  Their business has grown substantially since their early beginnings, but they still have the same storefront where motivated customers can arrive VERY EARLY to choose fresh pastries from their cases.  Since the store front is only open in the mornings Monday through Friday, it can be challenging to acquire these freshly made goodies, so call ahead to request the items you wish to purchase, and plan to arrive during their business hours!  I called ahead and requested three traditional (chocolate with white frosting) whoopie pies, and three chocolate whoopie pies with peanutbutter frosting.  They were boxed up and set aside for me, and I was impressed with the very reasonable price of $6.25 for the six large whoopie pies!  For those who cannot make the trip to Labadie's during storefront hours, they do wrap and ship their whoopie pies, which can be ordered using the contact information found at http://www.labadiesbakery.com/Contact.htm.  During my visit, I had to take a picture of a giant whoopie pie birthday cake that was sitting on the counter waiting for pick-up.  Notice the size of this cake in comparison with some of the whoopie pies in the case!  For those unfamiliar with a famous Labadie's Whoopie Pie, these pastries are about the size of a very large hamburger!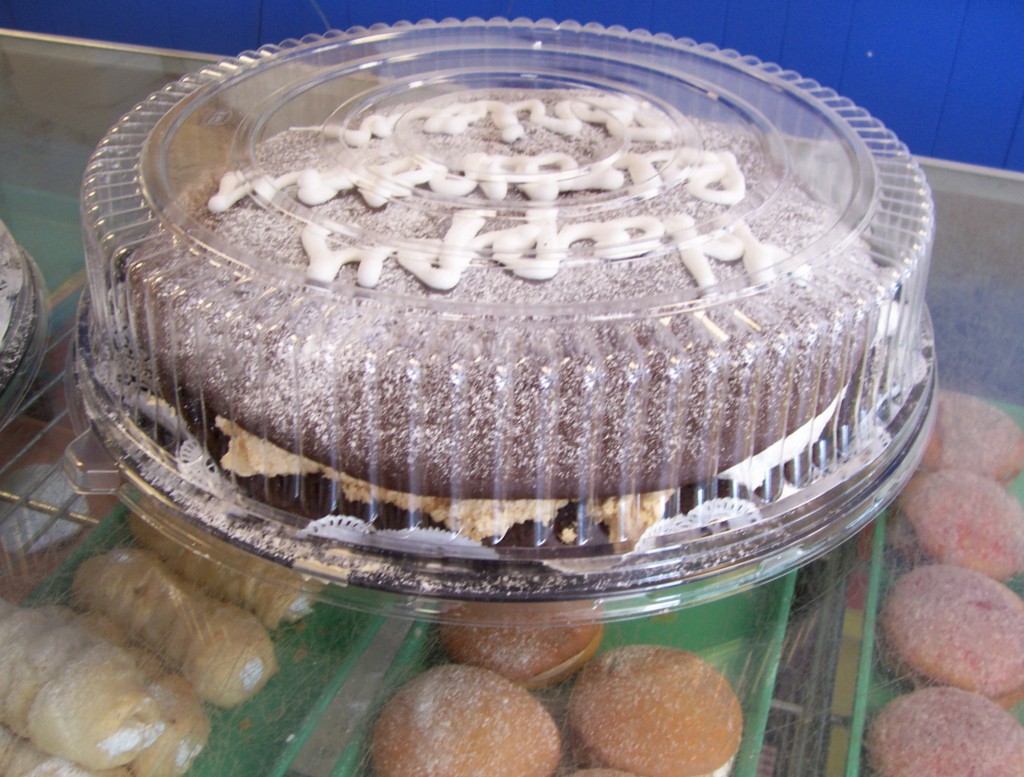 My favorite Labadie's pastries are the peanut butter filled chocolate whoopie pies, but they do make quite a few different varieties.  Their French creme horns (shown above) are also very good!