This curry is a very easy, healthful dinner or side dish.  I like it served on rice with a side of plain Greek style yogurt.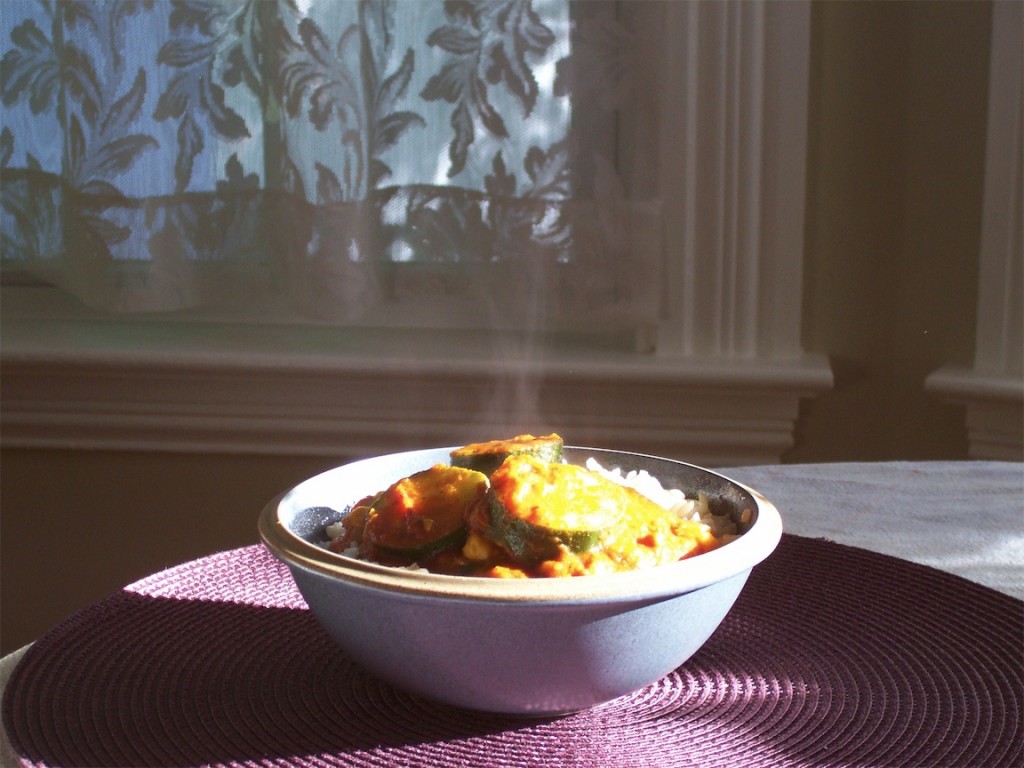 Chickpea Curry with Zucchini

2 tbsp Smart Balance oil, or olive oil
2 zucchini, sliced into 1 inch thick rounds
1 onion, chopped
3-4 garlic cloves, minced
1-2 tbsp curry powder
1-2 tsp ground ginger
3 c. tomato sauce
2 cans of chick peas, rinsed and drained
1 lime, juiced and zested
salt and pepper to taste
Saute garlic and onion in oil in a large pot for 3-4 minutes.  Add curry and ginger, stirring about 1 minute more.  Add tomato sauce, chick peas and 1 cup water.  Bring to a boil, then reduce heat to medium-low.  Add zucchini slices, and continue to simmer until the zucchini is tender.  Add lime juice, lime zest, salt and pepper to taste.  Serve over warm rice.