Last weekend we had a New England Boiled Dinner with my parents, and with the leftover broth, my mother made a pea soup.  Tonight we enjoyed some of the soup for dinner, with some easy little pizzas made with Arnold Multigrain Sandwich Thins.  To make the pizzas, spread 1 tsp. of pesto on each sandwich thin, then top with pizza cheese, sundried tomatoes, feta, and crushed red pepper flakes.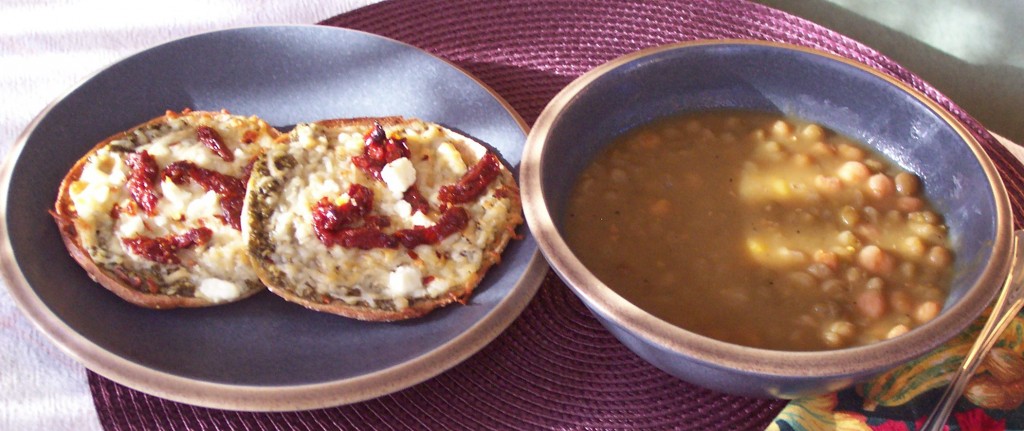 Pea Soup Recipes
http://www.cooks.com/rec/doc/0,1848,155165-243198,00.html
http://allrecipes.com/Recipe/Split-Pea-and-Ham-Soup-I/Detail.aspx
These second recipe sounds similar to my mom's recipe, though she did not add any ham to it.  The ham flavor was in the broth since it was leftover from cooking all of the ham and vegetables for the boiled dinner.  In addition to split peas, she also added some chick peas, and a can of golden hominy.