After visiting the Tenement Museum, we decided to have lunch at Katz's Deli.  Since it was mid-afternoon, we thought that it would be a less busy time to visit, but found ourselves among hundreds of other people lining up for their famous pastrami on rye.  This monster of a sandwich was well worth the wait!  The picture below doesn't do it justice though–we didn't think to take a picture of it until I was down to the last third of my half of the sandwich…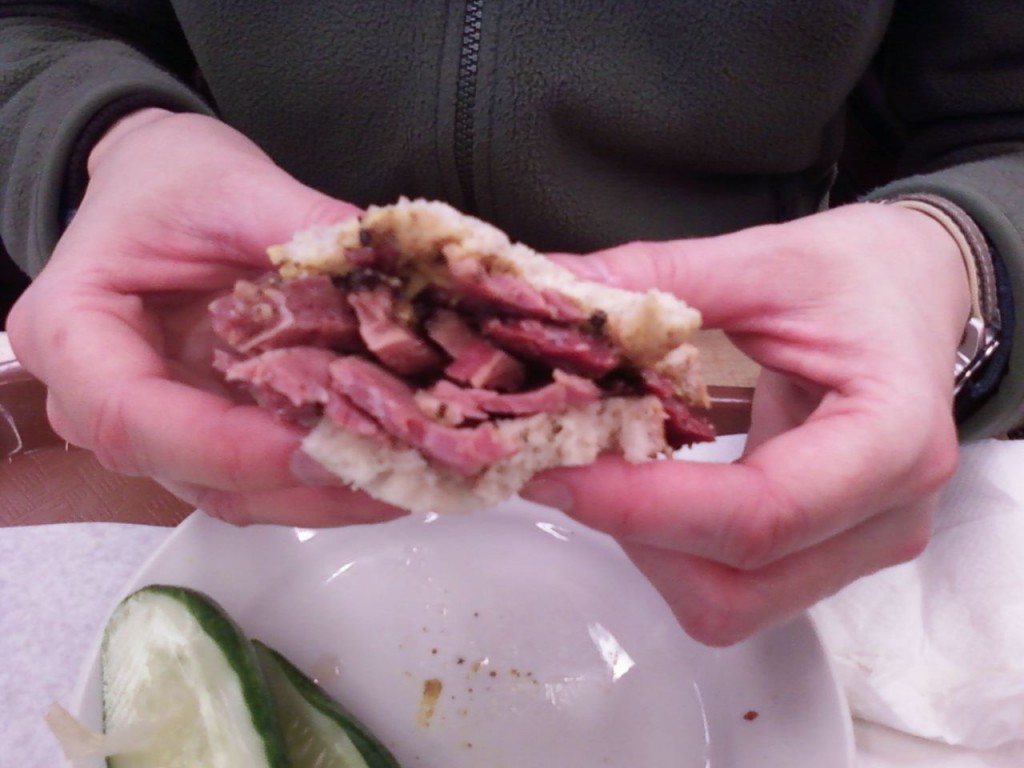 The pastrami was hot, fresh from the cooker.  There were 10 or so meat cutters preparing sandwiches to order, and while we waited for our turn at the counter, I counted nearly 20 pieces of pastrami carried across the busy sandwich prep area.  While, on the outside, the pastrami looked identical to the "black pastrami" we can get at the supermarket at home, inside it was moist, nearly falling apart, and had a different flavor altogether.  When we saw how much meat was packed into a sandwich, we opted to share one and were both satisfied with the portion size we opted for.

Behind the counter there were hundreds of salami sticks hanging.  While there are "Send a Salami" signs posted all over the place, apparently the hanging salamis are only for decoration.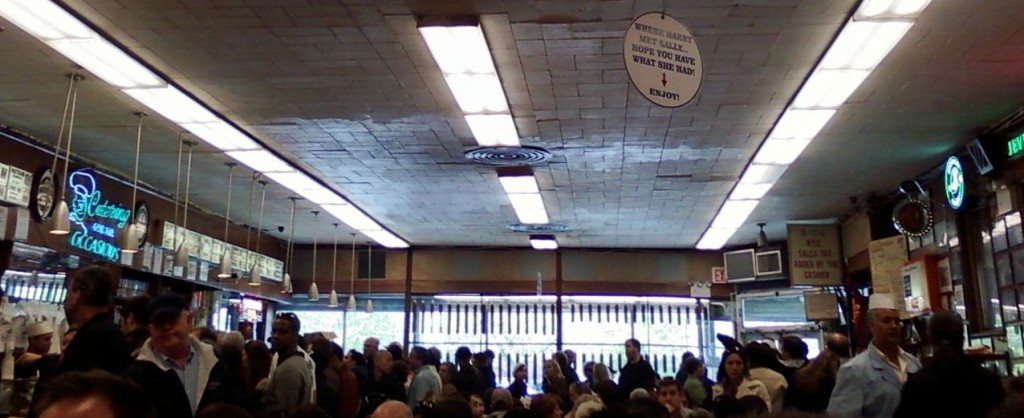 This is the view from our table, showing only the front quarter of the deli.  The round sign hanging from the ceiling points to a table where a scene of the movie When Harry Met Sally was filmed.