These brownies are inspired by one of my favorite chocolate bars:  Vosges Red Fire Bar.  Last night I had a square of the sugar-free version of this chocolate bar, and was truly impressed.  Had I not read the package, I would have never guessed it to be sugar free.
In an attempt to use similar flavors in batch of brownies today, I used one Betty Crocker Dark Chocolate Fudge Brownie Mix and carefully mixed in the following spices:  1 tsp. ground cinnamon, 3/4 tsp. ground chipotle chili pepper, and 1/2 tsp. ground cayenne pepper.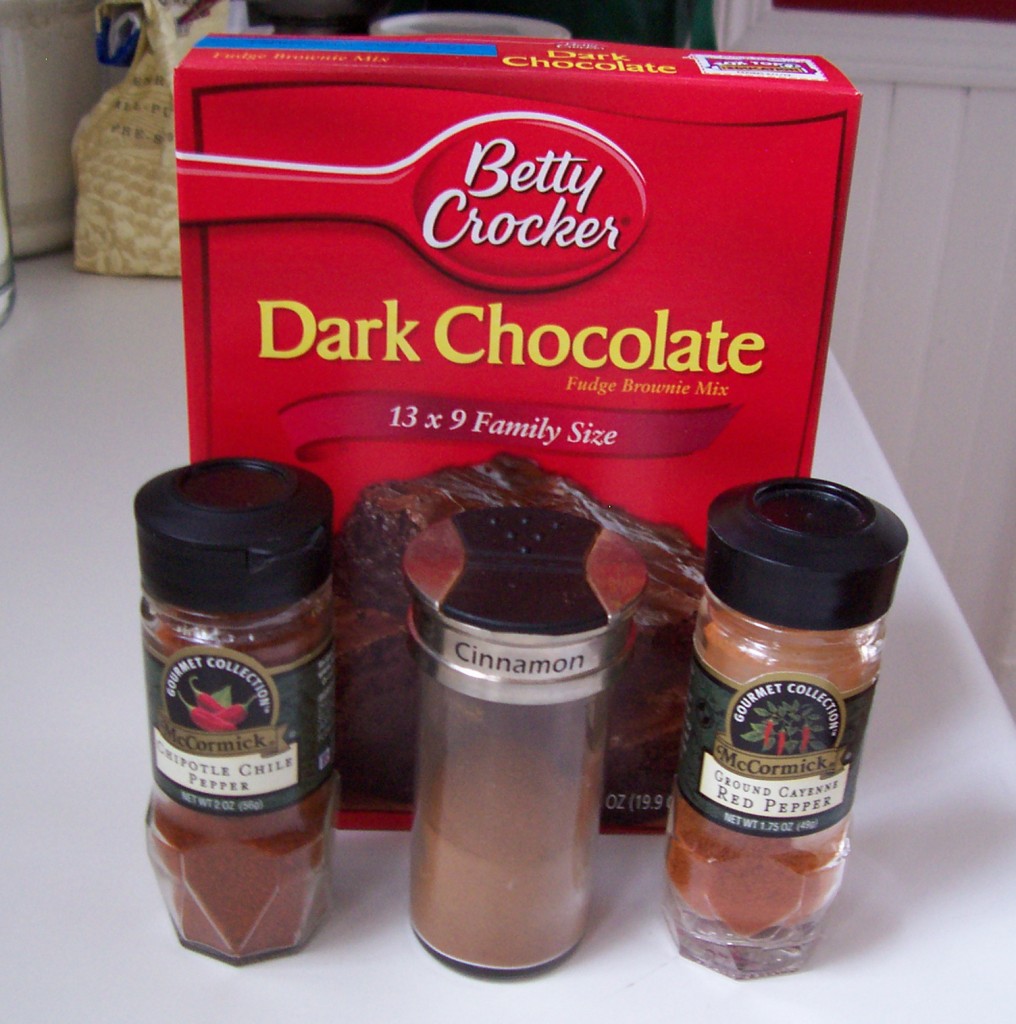 I will definitely make these brownies again!  They look so sweet and innocent, but the cinnamon paired with the dark chocolate and heat from the ground peppers really blend well to create one of the most addictive brownies I have eaten.  I needed a second one right away!  Perhaps it had a little something to do with the consumption of capsaicin and resulting rush of endorphins?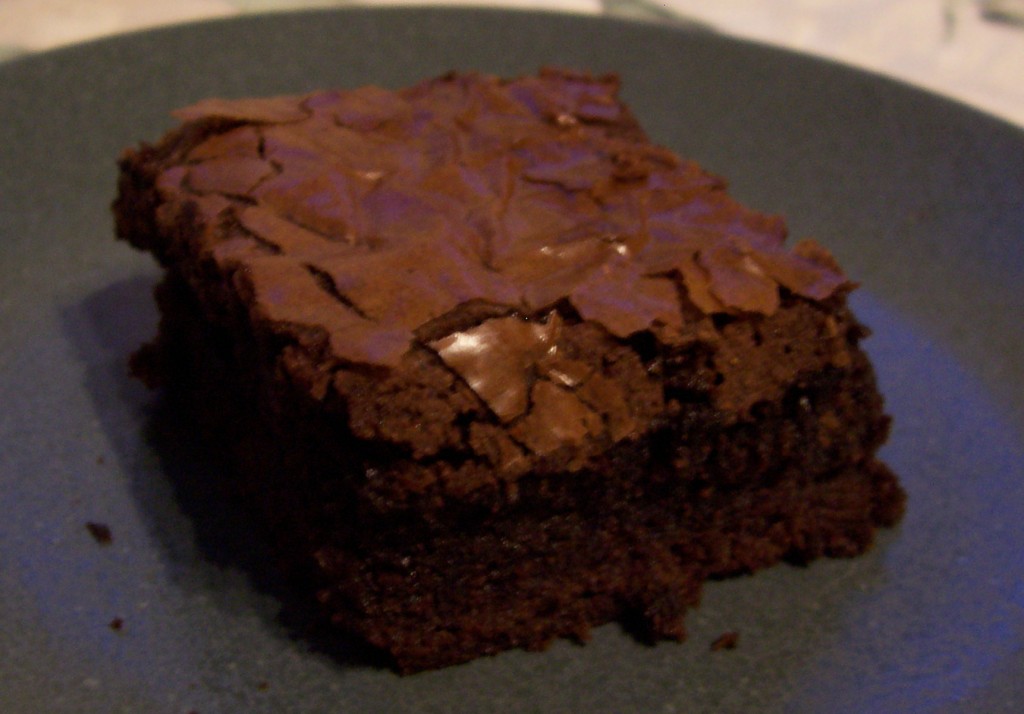 Mmmmmm…..  Maybe just another half of a brownie before dinner wouldn't kill me…